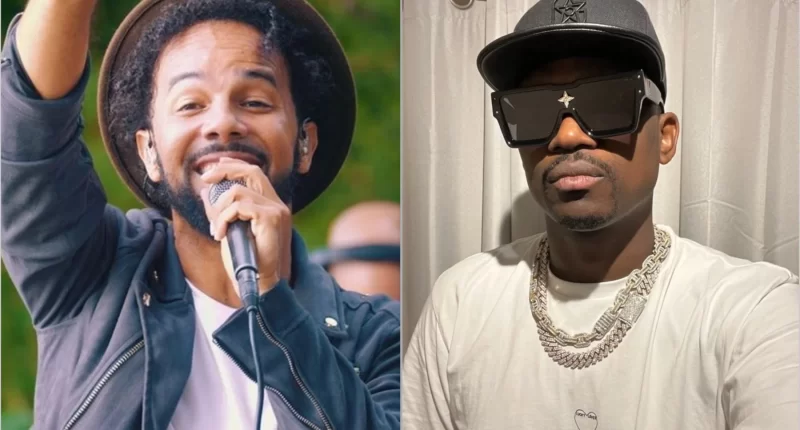 Trinidad & Tobago soca artist Kes is set to release a dancehall-inspired track called "HoneyComb" featuring Jamaican dancehall artist Busy Signal and Haiti's Michaël Brun.
The song premiered recently on BBC1Xtra with Seani B and is now available for streaming across all digital platforms. Speaking with Urban Islandz, Kes shared that even though he was a big fan of dancehall and reggae music, they had not set out to create a dancehall-inspired track.
"Truly, reggae and dancehall has always been an ingredient in what we do. Our first album as Kes The Band was called Three Baldheads and a Dread! We've been performing in Jamaica for a while now, so it's only natural for dancehall to rub off on us from time to time. We didn't set out to make a dancehall-inspired track with 'Honey Comb.' It came from a studio session with Michael Brun. We thought Busy Signal would sound great on it, so we sent it to him and he sent us his part right back. We also just dropped 'Mood' with Shaggy, which is on his upcoming EP and our upcoming album. You never know when the next song will have some dancehall flavor," Kes said.
Busy Signal added, "It's great to do a song with Kes. He does great music, music with great melodies, and great arrangement. we just link up artist to artist and do our thing musically, hoping the fans will enjoy it and enjoy themselves while listening."
The song's release also precedes Busy Signal and Michaël Brun joining Kes at one of Trinidad's largest and premium events for Trinidad Carnival, IzWE Festival set for February 14th at Brian Lara Stadium in Tarouba, Trinidad. The artists will come together for a guest performance with Kes, who is a main performer at the event.
IzWe Festival will also feature Kes collaborator Shaggy, who was featured on the track "Mood," as well as a solid lineup of soca stars, including Nailah Blackman, Olatunji, Iwer George, Erphaan Alves, Mical Teja, Viking Ding Dong, Rikki Jai, Ravi B and 91-year-old calypso legend Lord Nelson along with island-pop talent Jimmy October.
A release from the artist shared that the IzWE Festival, which features diverse music from Trinidad and the Caribbean, will have two main stages- Sun (mainstage) and Moon (auxiliary), similar to the set-up of large festivals like Rolling Loud.
Kes (Kes The Band) will feature on the Sun Stage, while the Moon stage will feature various acts that perform carnival music, such as Keshav, Coutain, Annalie Prime, and Orange Sky.
Speaking about his upcoming performance, Kes said, "I tried my very best to expand the sound beyond the soca. I want to carry people through a bit of the journey from where we came," he said.
The IzWE Festival was launched in 2021 by Kes as a unique mode of entertainment that offered concertgoers five socially-distanced entertainment during the limited re-opening of Carnival Week 2021.
The show returns to Trinidad for the first time as the country re-opens during the pandemic.