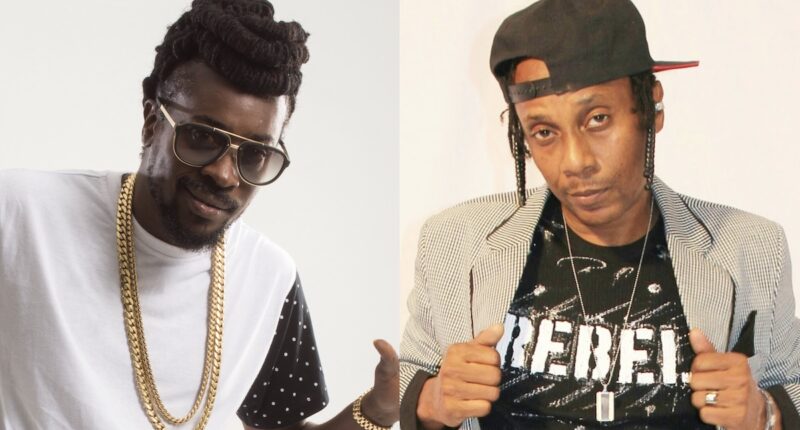 Dancehall artiste General Degree says he turned down the song "Old Dog" because he did not want to be branded as an animal, given the terrible stereotype attached to calling someone a dog.
The song went on to become one of Beenie Man's biggest songs and was on his 1996 album Maestro. According to the artiste, during the 90s, calling someone a "dog" or "dawg" was not as socially acceptable as it is now, and a person who is called a dog is reviled and scorned in society.
According to the artiste, his decision not to do the song was because he felt it was a cocky song, and he didn't want that impression of him in the public. While on The Fix podcast, the artiste said he was picky about being featured on songs if he didn't feel it, especially since he was dealing with "burnout" as a successful artiste.
"No, there's a whole of things me nuh regret not doing. Me just never want to do it at that time," he said when asked if he had regrets.
For "Old Dog," it was a matter of him not wanting to refer to himself as an animal.
"Me never feel no way," the artiste said, adding that "me can't call mi self dog dem time deh, no sah. Memba dem time deh its around but it never was [acceptable] and mi never want that," he said.
"At the time me just never want do dat song," the artiste continued.
He added that at the time, there was a tendency to release songs that men used to boost up themselves as gyallis but "mi say anuh me that. Misay Jesus peas, how dem song a beat me up so because mi nuh think say mi a show-off," he said about another song he recorded for producer Dave Kelly.
The artiste who made his name for his thought-provoking songs and double-entendres noted that the kind of music he made back in the day was very "rude," but he doesn't believe that there is much difference in the kind of music made today which speaks to sexual topics.
"General Echo so sing Arlina…he was one of the so-called slack-est artistes and when you hear the songs you day "Jesus" and when you hear Yellowman. Dem song was rude song, very very rude songs and dirty so to speak and they play certain place," he began. "Now because it more accessible, if that's the word where the pickney can hear it. It's like it to me it's almost the same way," he said.
"Now, because of the internet and everything reach so fast inna yuh face as you turn so it comes across like it really raw but if you ask me mi nuh think it really much different," the "Granny" artiste said.
The "Traffic Blocking" artiste also spoke about him introducing Garnett Silk to legendary producers Steely & Clevie, and he was the one who encouraged him to change his name from 'Bimbo' to Garnet Silk. He also shared the same for Red Rat, who he said called himself 'Fada Mice' before he blew up.
General Degree, whose real name is Cardiff Butt, was one of the most legendary dancehall artists of the 1990s. The deejay who is hail from Manchester is best known for dancehall classic singles like "Granny," "When I Hold You Tonight," "Mr. Do It Nice," "Boom Boom," and "Traffic Blocking."