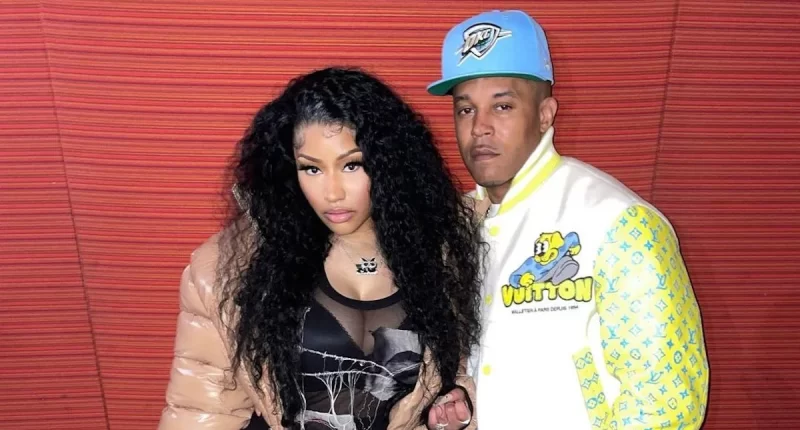 Nicki Minaj's husband court battle with his sexual assault accuser hit a snag.
Jennifer Hough's lawsuit against Kenneth Petty might be heading to trial as the parties have failed to come to any agreement through mediation.
According to court documents obtained by Urban Islandz, Petty does not want to settle the lawsuit filed by Hough last year, which claims that he offered an inducement for her to recant her past rape allegations against him. The woman claims that Petty and the persons associated with him offered her $500,000 to change her statement.
Hough sued Petty and his wife, Nicki Minaj, originally for millions in damages, but the Minaj was later dropped, and the lawsuit continued with just Petty. The judge had ordered the parties to go to mediation, but now it seems that Petty is not for settling the matter.
According to court documents, Hough's lawyer, Tyrone Blackburn, has written to Judge James R. Cho for a scheduling order to bring the matter to a close.
"We are counsel to Plaintiff Jennifer Hough in the above-referenced matter. I write jointly with counsel for Defendant Kenneth Petty," Blackburn's motion read. "As you know, the court provided the parties with an opportunity to engage in private mediation. The parties participated in private mediation, but unfortunately, we were unable to settle. We would like to have a scheduling conference with the court to set a scheduling order."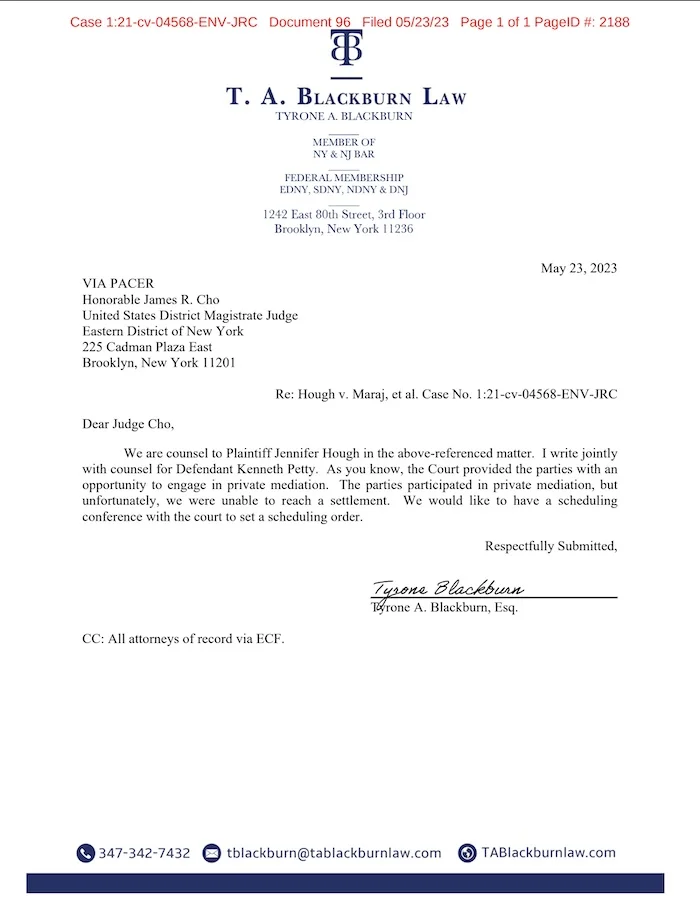 A scheduling order comes before a case management conference which will set dates for discovery and other important hearing dates, and the judge has ordered a status conference for June 12.
The parties are to attend in person. Petty's lawyer has not said anything since the latest filing, although the motion for scheduling the order was filed jointly.
Petty's lawsuit is the latest legal troubles that have plagued him in recent times. He was recently sentenced to one year of home confinement and three years of probation in July after pleading guilty to failing to register as a sex offender in California in 2021.