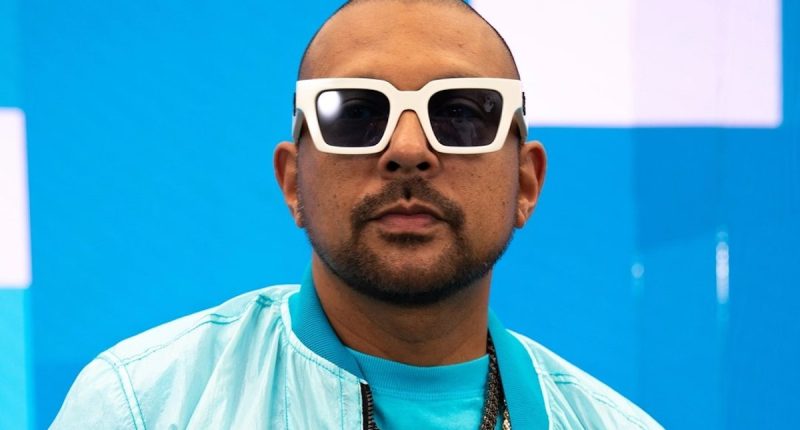 Sean Paul is sharing a sweet memory of his father as he revisits his first home in Canada. In a video shared on his Instagram account, the father of two shared a video and a story of how his family moved from Jamaica to Canada and one of the life lessons he has learned despite his father and grandfather no longer being alive.
Sean Paul was born in Kingston in 1973, but he shares that his grandfather, Dr. Ag Lee, had moved to Toronto, Canada, in 1976 in search of a better life.
"My grandfather Dr. AG Lee moved from Kingston, Jamaica to this neighborhood in Toronto, Canada in 1976. In 1978 myself and my father Garth the Great One Henriques toboggan down this very hill," he shared.
Sean Paul says he has respect for God and nature as the neighborhood remains the same as when he was a boy.
"The funny thing about this story is that my father and grandfather are no longer here but these trees are. I think we owe Fada God and Mother Earth a lot more respect than we show and remember we are all just visitors here. Something to think about," he added.
Sean Paul has often spoken about the love and respect he has for his father growing up despite him spending time in jail for manslaughter and being released from jail when he was 19 years old.
The Jamaican artiste has made a huge impact on his country, Jamaica, from the time he was a boy when he represented Jamaica nationally and internationally at water polo competitions and now as an acclaimed international artiste. SP has been open about sharing about his life, including his gorgeous children Levi and Remy, with his wife, Jodi 'Jinx' Henriques.
Despite his busy life, he has been dropping gems of wisdom and sharing aspects of his life, like his latest 'This or That' feature, which seeks to engage fans on social media.
In one part of the feature, the "Temperature" deejay reveals that he wishes he had more time over more money and talks about moving forward while learning from the past.
Sean Paul, who is trained in basic French cuisine, also revealed that he liked wine and fancy dining.