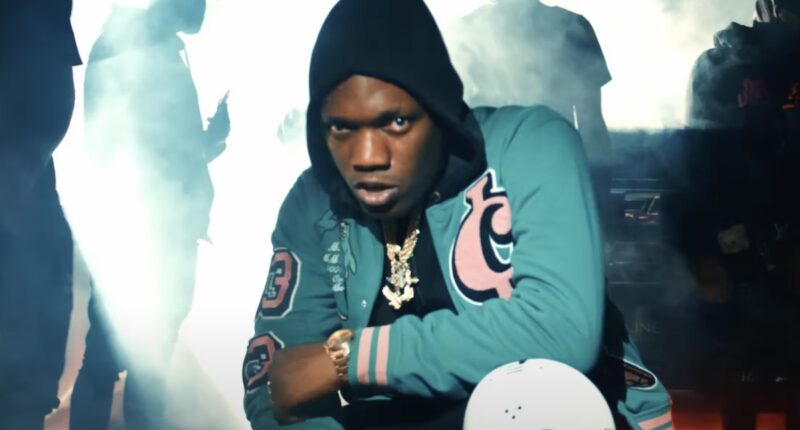 Valiant returns with "Crypto" music video following his big birthday celebration in Kingston last weekend.
The dancehall deejay makes good on his promise not to take his foot off the gas by dropping new music. In fact, Valiant is only accelerating even more, with dozens of new music released so far this year. His latest mixtape 4:14 is creating waves among his growing fanbase. The single "Crypto" is featured on the project, and now the dancehall star debut the visual.
The Shane Creative-directed video saw guest appearances from Byron Messia and other members of the Diplomats crew. The single was produced by Outtadoor Records and Diplomats Records. Byron Messia is under fire this week after claiming that he has the biggest dancehall song since 2005.
"Currency currency all about paper/Show them the money we a pray for/Gal over deh so come boasy and JMMB Buy out waan Air n B," the deejay sings while lots of cash spread on the floor.
Valiant is not only popular among fans in the dancehall space but also his peers. Several artists came out last week to help the artist celebrate his birthday, including Vanessa Bling, Ishawna, Pablo YG, Skeng, Quada, 450, Deno Crazy, and more. The Diplomats artist says he is grateful for the support from his peers because "a far me a come from."
Valiant got his big break in dancehall in 2022 thanks to his hit "Dunce Cheque," and he never looked back since. The deejay has been recording music for almost a decade before scoring his breakout hit. Since last year, he scored dozens of follow-up hits, proving to his critics that he is not a one-hit wonder.
Valiant released his 4:14 mixtape in July this year with 20 tracks and guest appearances from Kent10t, Tatik, Cashan, and Kranium, who appeared on the single "Ym."