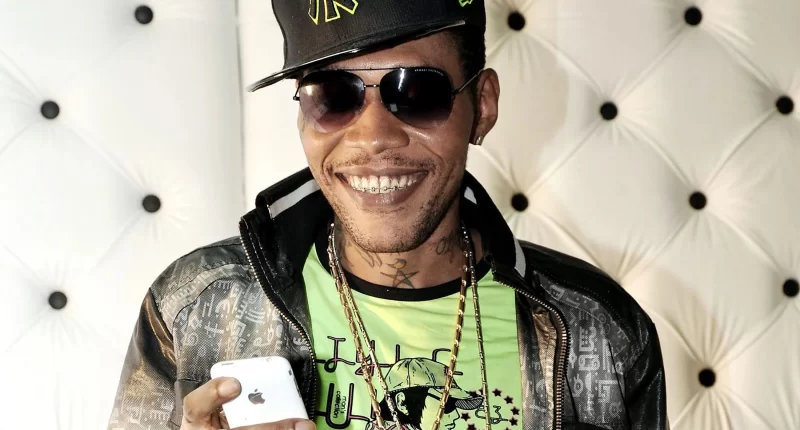 Vybz Kartel is celebrating a new milestone for his King of the Dancehall album, which achieved 100 million streams on Spotify this month.
The artist's management team confirmed to Urban Islandz the latest streaming numbers for the album, which was released in 2016 and went on to spawn some of the biggest commercial hits of Kartel's career.
"Vybz Kartel is the biggest [and] most influential artiste of the first 23 years of the new millennium. No one can deny that. The body of work known as King of the Dancehall is just one of a plethora of reasons why this is so," his oldest son, Jaheim Palmer, told Urban Islandz.
A proxy comment from the artiste added, "No surprises here as to the album getting over 100 million streams. As a matter of fact, were I a free man, we would be talking 10s of billions of streams. So yea, a one WorlBoss. One dancehall king. Any other King must be joking."
The album, which has credits to dancehall maestros, Dunwell and Linton White, featured 15 tracks with hits like "Coloring This Life," "Fever," "Western Union," and "Which Friend," among others.
"Fever" has gone on to be widely successful and tops his Top 5 most popular songs for the artist on Spotify with 78 million and counting streams. His other top songs include "Clarks" with 27 million streams, "Summer Time" with 31 million streams, and "Rompin Shop" with Spice coming in at 19 million, while "One Man" featuring Gaza Slim has 12 million.
Kartel's album numbers are not surprising as the artiste continues to be the highest streamed despite being incarcerated for a murder conviction he is presently appealing.
Online, his fans agreed that the artiste's musical dominance ought not to be dismissed as his numbers prove that he is among the top streamed artists from Jamaica.
"Dem need fi know say this is the KING of dancehall. Everybody have dem talent but dem man yah drop hits pon hits fi years! Gaza forever," one fan said.
"Thanks to me …listen that shit morning noon n night," another fan wrote.