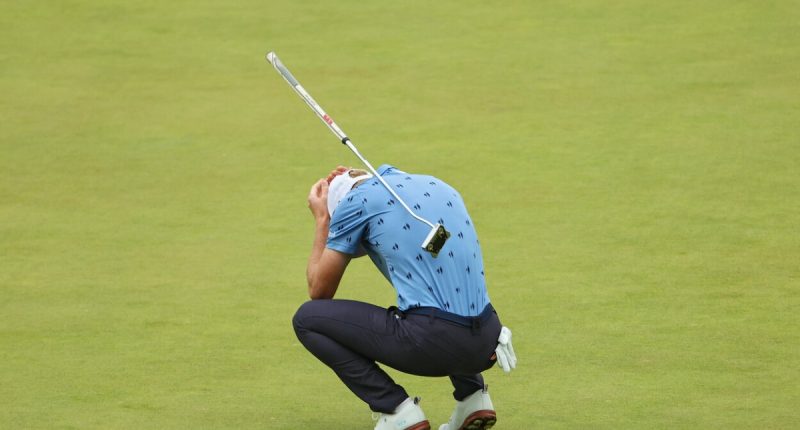 Will Zalatoris couldn't have predicted the major championship success he's enjoyed so early in his career. In 10 major starts, the talented youngster has already recorded three runner-up finishes and six top-10s. He gained 2.8 true strokes on the field through his first nine major starts, which is a mark that's only been bested by Tiger Woods to start a career.
Despite his early success in major championships, though, Zalatoris hasn't yet been able to close one out. The Wake Forest product thought he was going to win his first at the 2022 U.S. Open, but his birdie putt on the 18th green missed the cup by one agonizing inch.
That putt still haunts him every time he steps on the practice green.
Will Zalatoris came one inch away from forcing a playoff at the 2022 U.S. Open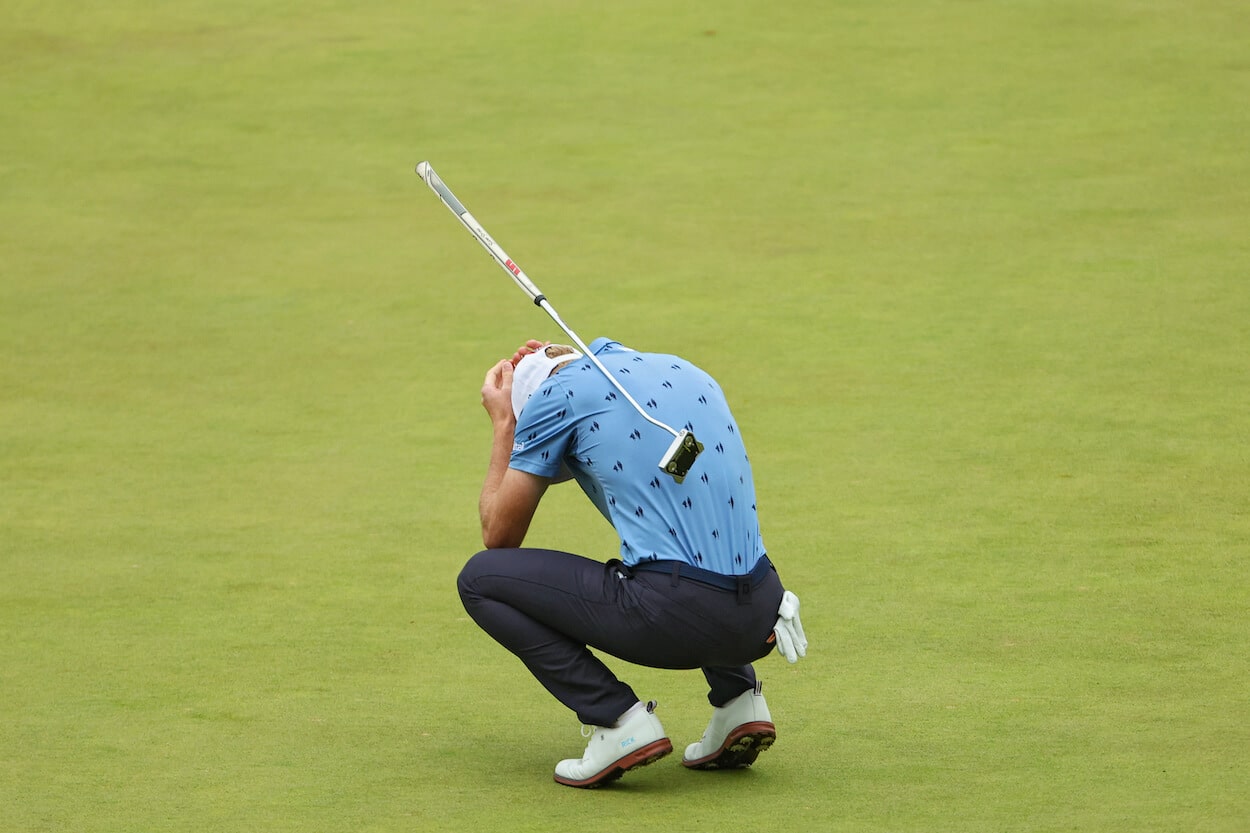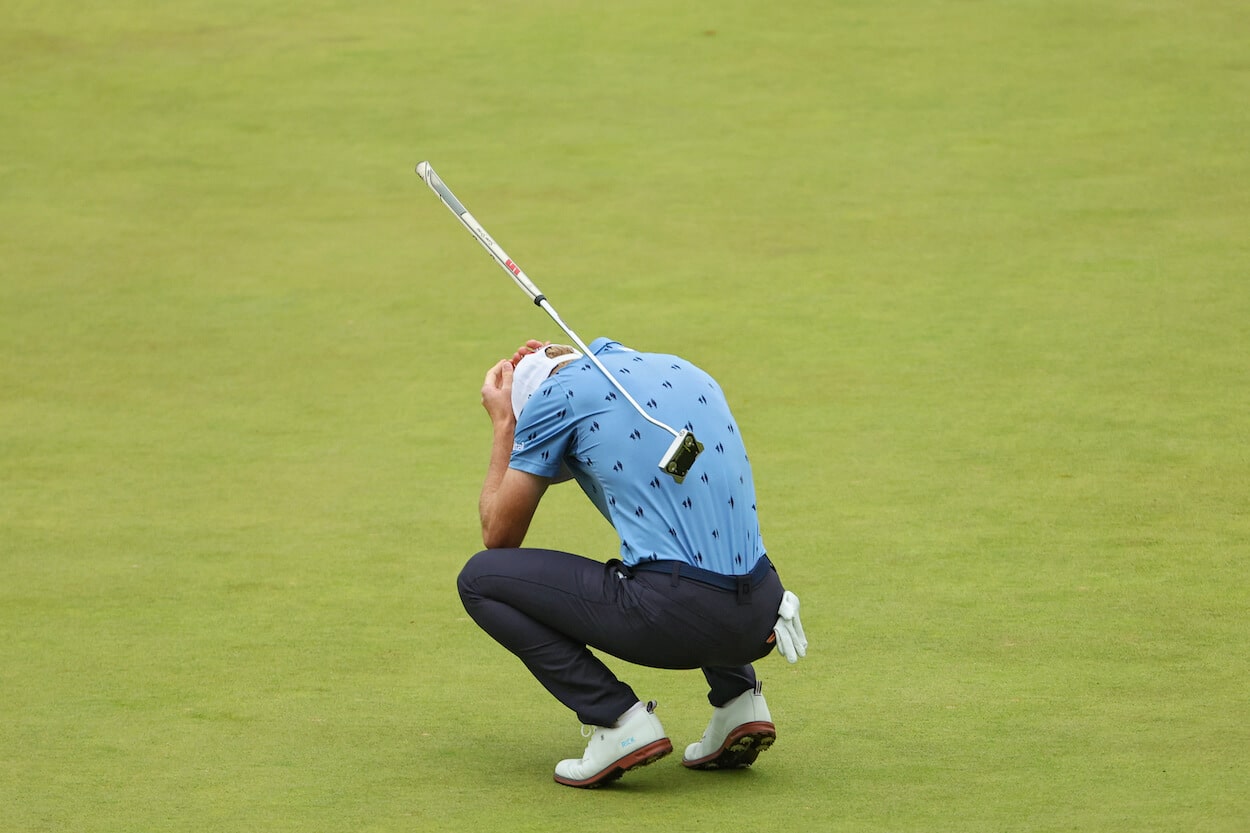 Entering the 2022 U.S. Open at The Country Club, Zalatoris had already come close to winning two major championships. He finished runner-up to Hideki Matsuyama at the 2021 Masters, and just a month before the U.S. Open, he lost to Justin Thomas in a three-hole playoff at the PGA Championship.
He could feel the first major title coming, and The Country Club just happened to be the perfect fit for his game.
Zalatoris played well in the first three rounds to enter Sunday tied with Matt Fitzpatrick for the lead. It turned out to be a thrilling back-and-forth battle between the two winless stars, as Fitzpatrick took a narrow, one-shot lead to the 18th tee. Both players reached the green in regulation, and the Englishman two-putted from long range to record an easy par.
At that point, Zalatoris was faced with a 15-foot birdie putt to tie the lead and force a playoff. He struck the putt exactly how he wanted, but his ball stopped breaking at the last second and kissed the left edge of the hole.
Zalatoris dropped his putter in disgust and fell to his knees as the reality of his third runner-up finish in a major set in. This one, though, was the most painful.
The missed putt that haunts Will Zalatoris every day
Willy Z has already endured three agonizingly close major losses, but his near-win at the 2022 U.S. Open haunts him the most. In an interview with Graham Bensinger on In Depth With Graham Bensinger, Zalatoris revealed how he can't get that missed putt at The Country Club out of his head.
"I thought I made the putt on 18 against Matt Fitzpatrick. It stopped breaking, and it's one of those that sits in your mind every day at practice," Zalatoris said. "I hit a great putt. I mean, I got no regrets. I made the putt to get into the playoff against JT (Justin Thomas). I think the best is definitely — it's right around the corner. You can't play this good this often and not win one. I don't say that to be arrogant, I just know I'm that close."
Zalatoris also noted how he was "three inches from being a three-time major champion." But that's golf, isn't it?
Zalatoris has the talent to win multiple major championships in his career, but the first one is going to be the hardest.