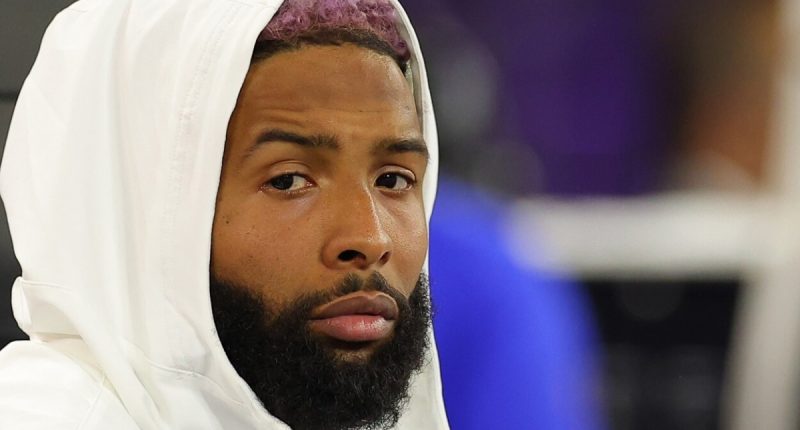 It's obvious Odell Beckham Jr. won't come close to securing $20 million per year on his next NFL contract. After all, not only does the former New York Giants star come with serious durability concerns, but he also hasn't topped 1,000 receiving yards since 2019. 
Despite those red flags, though, Beckham remains one of the most intriguing players on the free-agent market. When healthy and motivated, the three-time Pro Bowler has all the tools to be a top-flight wideout for a Super Bowl contender. But at 30 years old and with two major knee injuries on his resume, it's fair to wonder whether the upside of betting on Beckham outweighs the risk. 
For teams that believe they're a receiver away from making a run at the Lombardi Trophy, signing OBJ could be a game-changing move. So, which franchises should just bite the bullet already and make an offer?
Let's take a look at which potential landing spots make the most sense for all parties.
1. Baltimore Ravens
Want to convince Lamar Jackson you really care about surrounding him with a championship-worthy supporting cast? Bring OBJ to Baltimore. 
General manager Eric DeCosta has mostly been brilliant when it comes to building a playoff-caliber roster, but he certainly deserves criticism for struggling to assemble a high-end group of receivers. While 2021 first-round pick Rashod Bateman may boast superstar upside, the Ravens clearly rank behind other AFC contenders at the position. 
In need of more explosion and playmaking ability on the perimeter, DeCosta has a prime opportunity to add both by signing Beckham to a one-year, incentive-laden deal. Giving Jackson an established veteran who can defeat man coverage would open up Baltimore's offense, creating more room in the intermediate area of the field for the dynamic tight-end duo of Mark Andrews and Isaiah Likely. 
Plus, from a personality standpoint, Beckham certainly fits the Ravens' mold of being a tough, hyper-competitive player. And because longtime head coach John Harbaugh commands universal respect from his players, there shouldn't be as much of a concern about OBJ becoming a distraction or disruptive presence.
2. Buffalo Bills
The Buffalo Bills are lucky to have one of the best receivers in football in Stefon Diggs. But beyond that, Josh Allen doesn't exactly have an elite collection of pass-catchers.  
Gabriel Davis is a solid contributor who probably profiles best as a WR3 on a playoff team. Meanwhile, tight end Dawson Knox is basically the only other relevant receiving option returning for 2023. 
That leaves the championship-starved Bills in need of a bonafide WR2 who can take some attention away from Diggs. And while general manager Brandon Beane could use the 27th overall pick to address that hole, he could also opt for a known commodity and take a one-year flyer on OBJ. 
For the former Giants star, joining forces with Allen would allow him to play with easily the most talented quarterback of his career. Moreover, Beckham would have an excellent shot at earning a second Super Bowl ring as the No. 2 receiver for a team that's won three straight division titles and made the playoffs in five of the last six seasons.
3. Kansas City Chiefs
Patrick Mahomes and Andy Reid proved they could win a title without Tyreek Hill. Still, there's no doubt the Chiefs need to re-tool their receiver room, especially after letting JuJu Smith-Schuster walk in free agency. 
While Kadarius Toney and Skyy Moore both offer intriguing upside, neither projects as a true No. 1. And while Marquez Valdes-Scantling has carved out a valuable role as a deep threat, he's by no means a WR1, either. 
Of course, there are warranted concerns about Odell Beckham Jr.'s ability to fill that role. Yet if there's any situation where he could thrive and re-establish his reputation as a premier playmaker, it's in an offense designed by a Hall of Fame-caliber coach and run by perhaps the most talented quarterback in NFL history. 
Talk about a marriage made in football heaven.
4. Minnesota Vikings
Catching passes from Kirk Cousins may not be as enticing as running down deep balls from Josh Allen. However, OBJ heading to Minnesota can't be completely ruled out. 
On one hand, the Vikings have a major need at the position. After moving on from respected veteran Adam Thielen, the team has to find someone who can feast on one-on-one coverage opposite 2022 Offensive Player of the Year Justin Jefferson. Beckham would certainly be an interesting addition to a group that sorely needs upgrading. 
On the other hand, the Vikings have to figure out their salary-cap situation before they can make any significant free-agent splashes. According to Spotrac, the reigning NFC North champions are more than $8 million over the cap–which may preclude them from making a run at OBJ.
5. San Francisco 49ers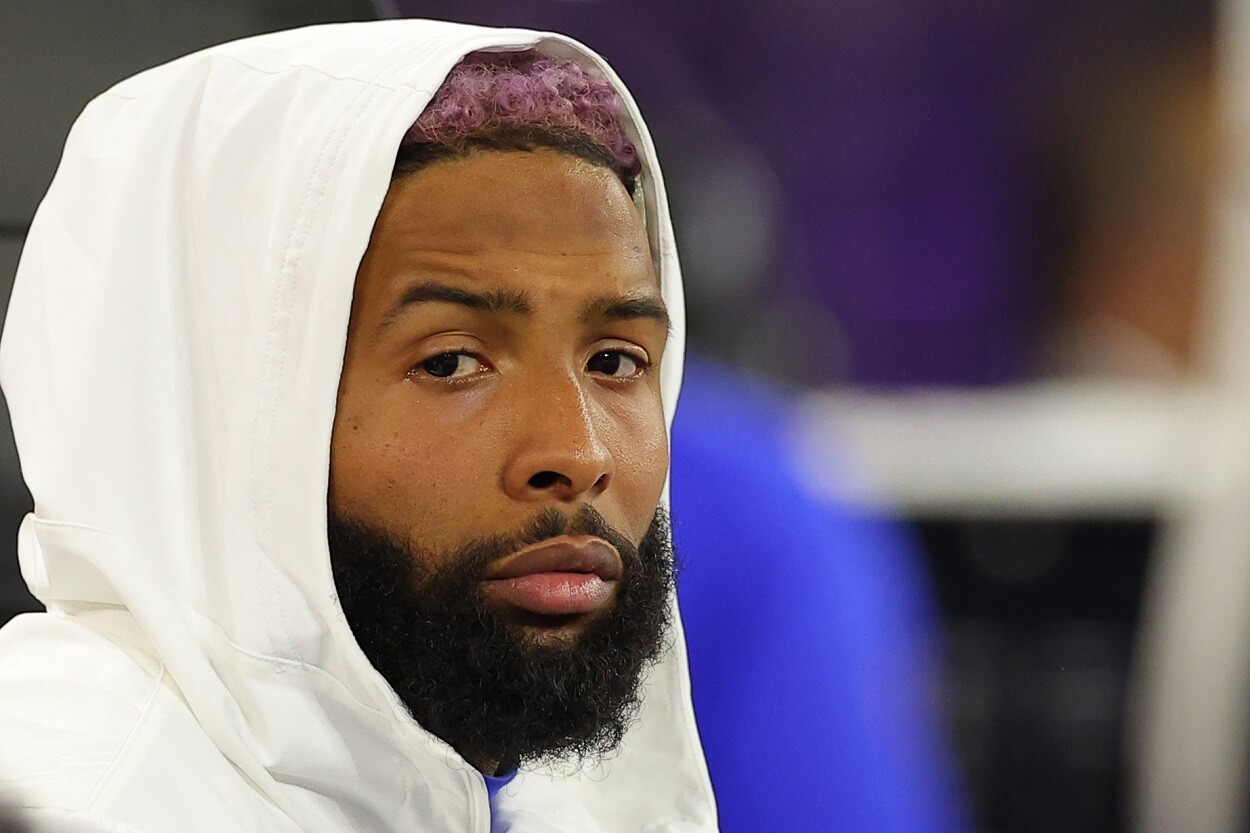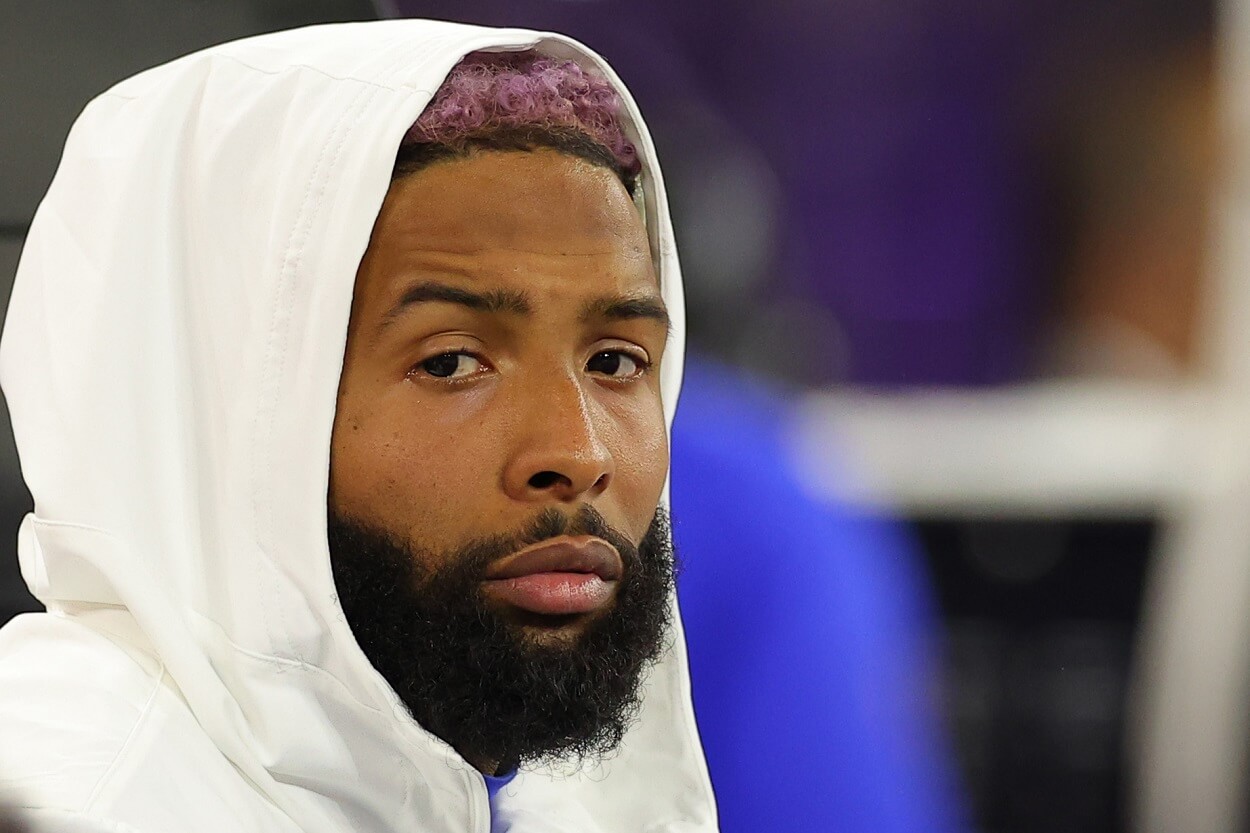 As if Brock Purdy doesn't have enough weapons at his disposal, why not swing for the fences and add another Pro Bowler to the mix in San Francisco? 
Deebo Samuel, Christian McCaffrey, George Kittle, and Brandon Aiyuk form arguably the most dangerous group of skill players in the league, but the 49ers are still in search of their first Super Bowl win under Kyle Shanahan. Rounding out the offense with Odell Beckham Jr. would provide Purdy (or whoever starts at QB) with an abundance of riches–and zero excuses not to get over the hump in the NFC. 
And for a 49ers franchise that's come agonizingly close to hoisting the Lombardi Trophy, anything should be on the table.