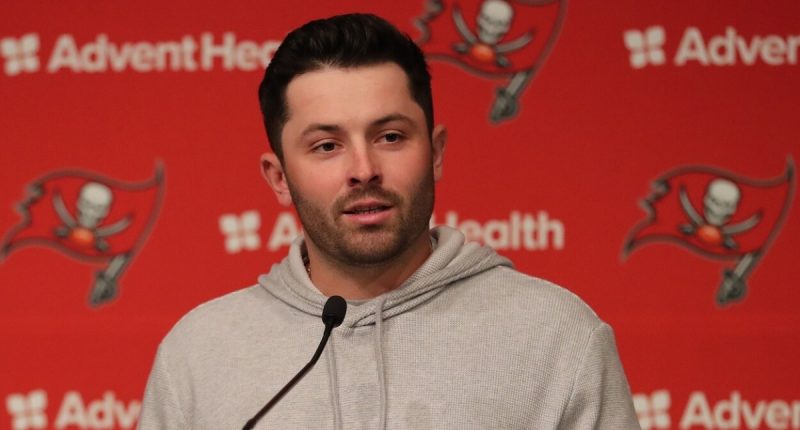 It certainly can't be easy following seven-time Super Bowl champion Tom Brady. Cam Newton and Mac Jones have had that unenviable task with the New England Patriots, and Baker Mayfield will now take his turn as he recently signed a one-year deal to become the new signal-caller for the Tampa Bay Buccaneers.
But the 2018 No. 1 overall pick, who played for three different teams during the 2022 calendar year, knows what he's up against in attempting to follow the winningest quarterback in NFL history. And he has no intention of trying to be Tom Brady.
Tom Brady had a phenomenal three-year run with the Buccaneers
Brady, of course, joined the Bucs ahead of the 2020 NFL season after two decades in New England and unbelievably led a franchise that hadn't been to the postseason in 13 years to a Super Bowl title in that very first year.
Another solid campaign followed in 2021, one in which Tampa Bay went 13-4 during the regular season and won a wild-card matchup with the Eagles before losing in the Divisional Round to the eventual champion LA Rams.
2022 didn't go quite as smoothly as Brady suffered his worst season as a starter, going 8-9. However, that was still good enough to get the Bucs into the postseason for a third straight year, where they lost to the Dallas Cowboys, thus ending TB12's illustrious career as he retired for the second time soon after.
In three seasons with Tampa Bay, including both the regular season and postseason, Brady amassed a 32-20 record while putting up some fantastic numbers, especially for a guy in his mid-40s. In those 52 games, he completed 65.8% of his passes for 16,655 yards with 123 touchdowns against 38 interceptions.
So, yeah, that's what Baker Mayfield has to follow.
Baker Mayfield understands he's not Tom Brady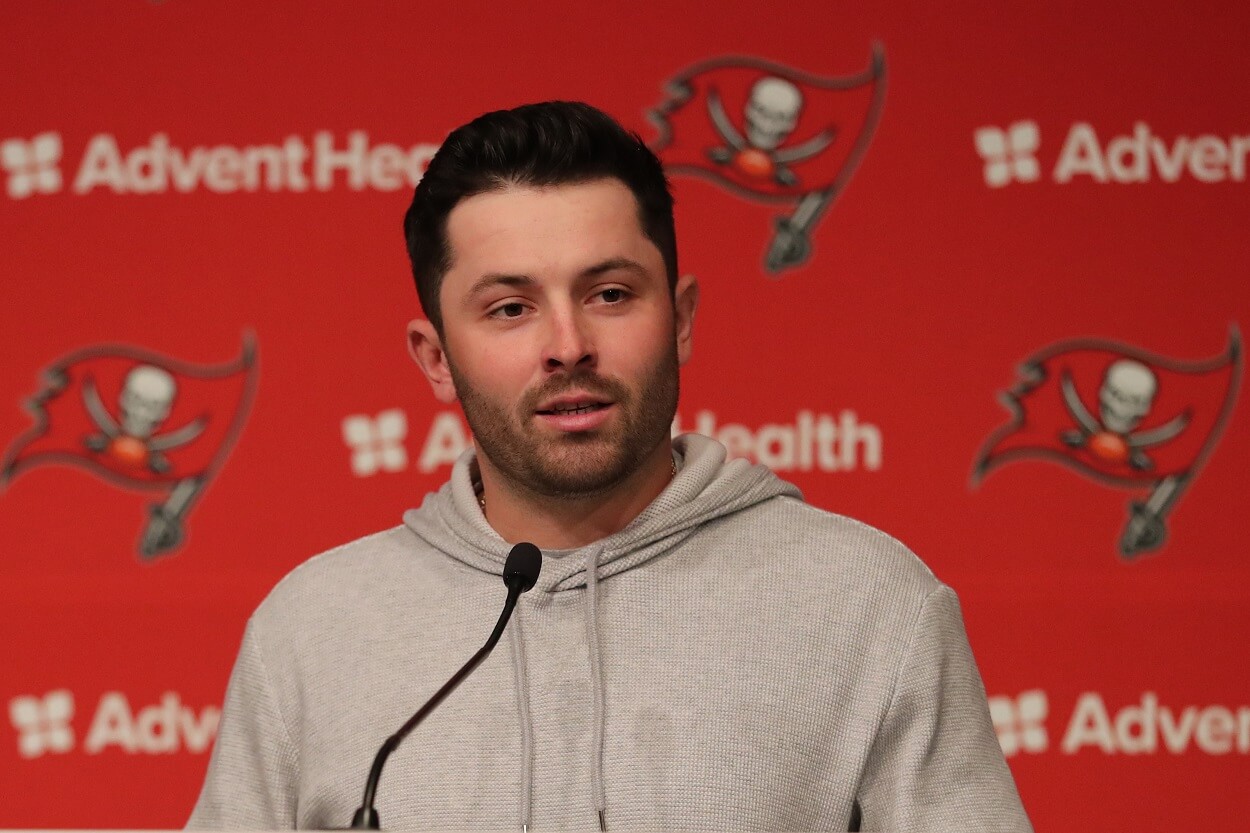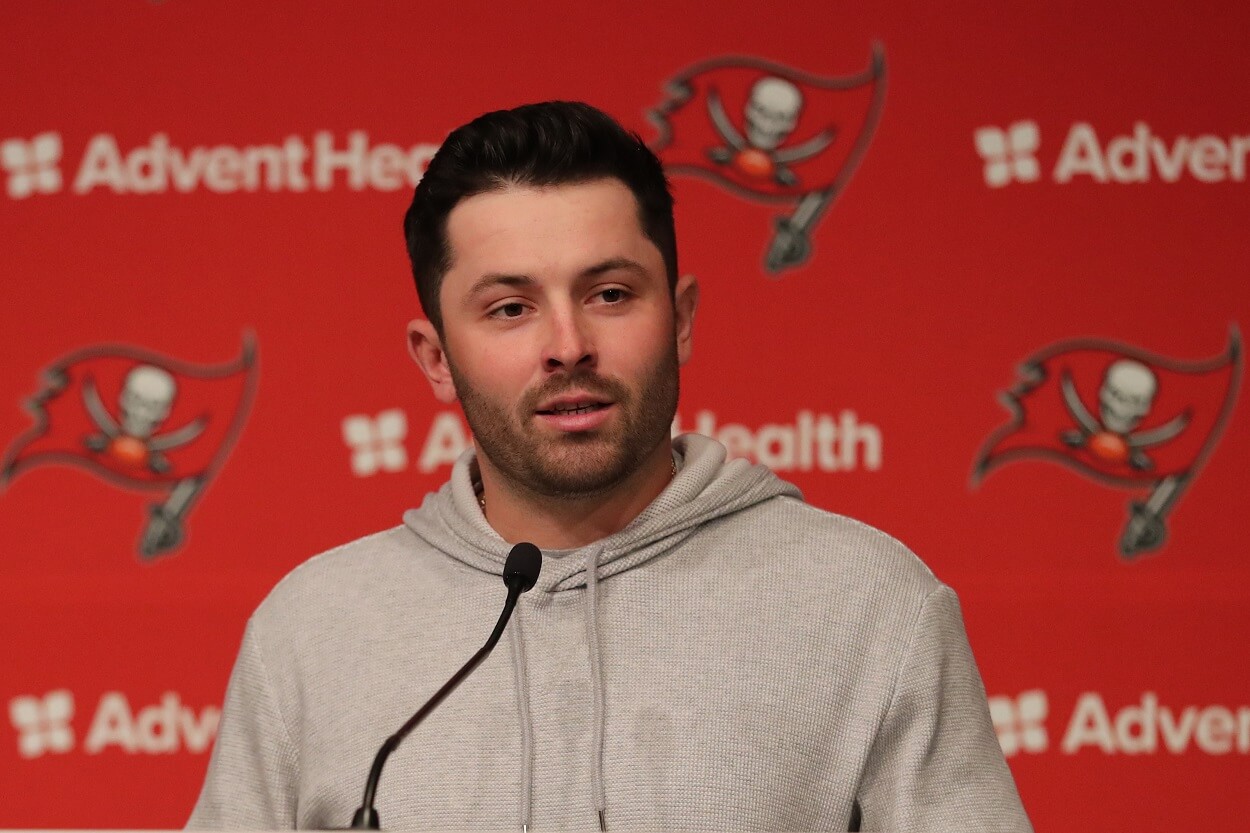 As for Mayfield, he's appeared in 71 total NFL games for the Cleveland Browns, Carolina Panthers, and LA Rams since being drafted, 69 in the regular season and two in the playoffs. In those 71 games, the 2017 Heisman Trophy winner owns a 32-39 record and has completed 61.4% of his passes for 16,755 yards with 106 touchdowns against 65 interceptions.
So for more reasons than just these stats, there's obviously a big difference between Baker Mayfield and Tom Brady. And Baker seems okay with that. Again, he knows what he's walking into in putting on a Buccaneers uniform and recently addressed the comparisons he knows will follow him over the next year on NFL Now.
"I'm not Tom. I'm not going to try and be Tom. He's the greatest quarterback to ever play the game, and he deserves that recognition. I'm going to be myself, and Tom was himself. I think all the greats try and do it their own way.

"I respect everything he did, and obviously people around here have worked with him, so I'm going to try and pick their brain about how he did it, how he operated, and certain things that were the difference-makers and who he is. I'm excited about it. Those are big shoes to fill, but I'm just going to try and wear my own."

Baker Mayfield on Tom Brady comparisons
It'll undoubtedly be an adjustment for all involved, but Mayfield seems to have his head in the right place as he embarks on this new journey. Now we just have to wait and see what happens on the field.