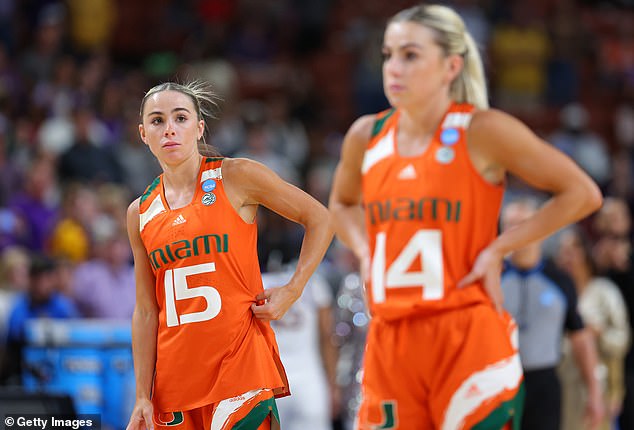 Cavinder twins reveal they struggled with a 'toxic' eating disorder and turned to Yankees legend Alex Rodriguez's ex for help
The Cavinder twins, Haley and Hanna, revealed they had struggled with an eating disorder. 
In a candid 29-minute video posted to their YouTube channel the sisters opened up about their difficult relationship with food and how they had been afflicted with anorexia nervosa.
The basketball-playing twins had decided to share the video on June 2, which is World Eating Disorders Action Day.
'Something that Hanna and I have been struggling with for years now … is our eating habits,' Haley said.
Hanna said that she started 'calorie counting' and became sensitive to the things she ate after the two transferred from Fresno State to Miami in April 2022. 
'If we're going to do something we're going to do it 100 percent,' Hanna said. 'There's no in-between, so it's extreme. That's just kind of how our minds work. And I feel bad because I started calorie counting — it was kind of me.
'It started getting very toxic with eating a certain amount of calories a day. But we're burning so many calories, we're not taking in enough.'
More to follow. 
The Cavinder twins, Haley and Hanna, revealed they had struggled with an eating disorder


Post source: Daily mail