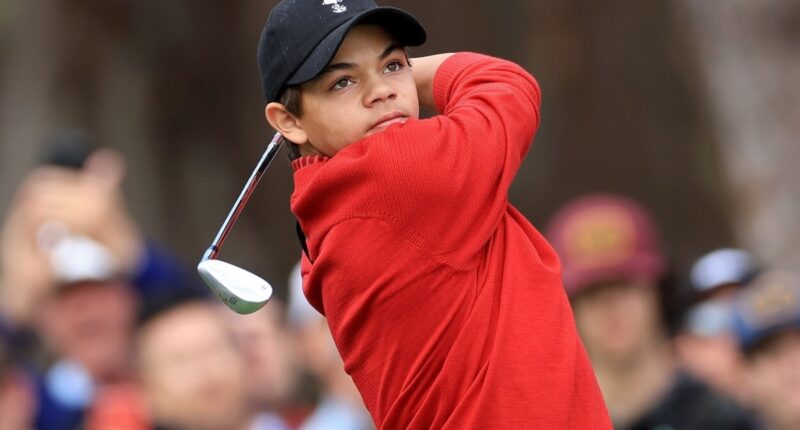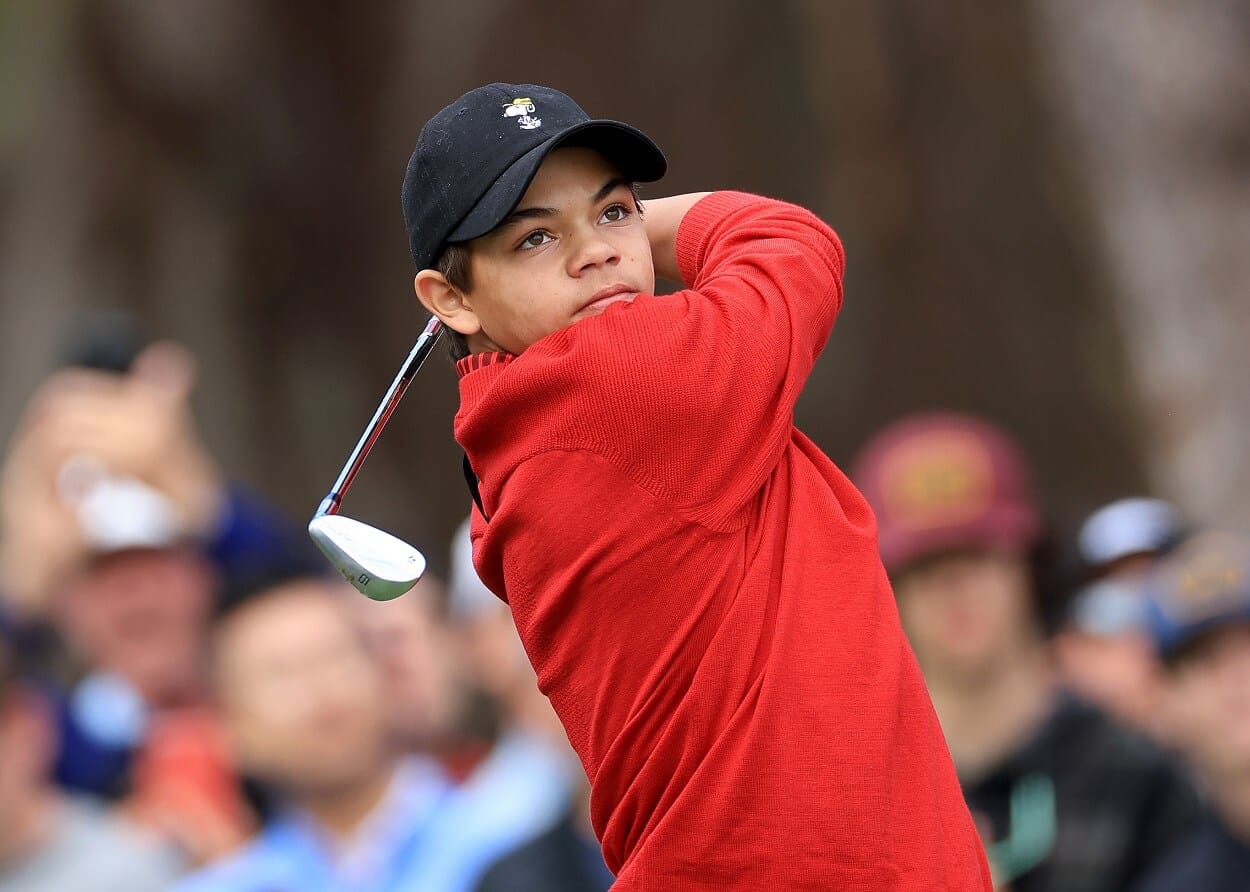 Golf
Tiger Woods' son, Charlie Woods, won a junior golf tournament over the weekend in dominating fashion.
While Charlie Woods obviously has a long way to go before even coming close to matching Tiger Woods' accomplishments on the golf course, the 14-year-old is certainly off to a solid start.
Armed with a swing of which many PGA Tour pros would be envious, young Charlie has wowed crowds for some time now and has even played a few rounds in front of a national television audience with his famous father at the PNC Championship in Orlando.
Already having several victories under his belt, Charlie added another trophy to his case over the weekend, taking a dominant victory on the Hurricane Junior Golf Tour, a victory that brought back memories of arguably the most dominant win of Tiger's career.
Charlie Woods won a junior tournament reminiscent of Tiger Woods' win at the 2000 U.S. Open at Pebble Beach
Playing in the Boys 14-15 Division at HJGT's Major Championship at Village Golf Course in Royal Palm Beach, Florida, Charlie Woods made nine birdies over two rounds on the par-72 layout and finished the 36-hole event at 1-under, his lowest-ever finish at an HJGT event. This also marked his 13th top-10 finish on the tour.
As for second place, that honor went to Noah Manly, who finished at 7-over. Luke Friend finished at 8-over in solo third, while Cameron Cantine and Logan Foxx tied for fourth at 11-over.
So let me get this straight. In a tournament called the "Major Championship," Charlie Woods won by a ridiculous amount of strokes and was the only player to finish the week in red numbers.
If that scenario rings a bell, it's because that's what Tiger Woods did during his unbelievable victory at the 2000 U.S. Open at Pebble Beach. In winning what turned out to be the first leg of the unprecedented "Tiger Slam," Woods shot 12-under for the week and was the only player to finish in red numbers. Ernie Els and Miguel Angel Jimenez tied for second at 3-over, a ridiculous 15 shots behind.
So, again, while Charlie Woods has a long way to go before racking up the accolades his father has, he's already dominating the way his dad did for years.