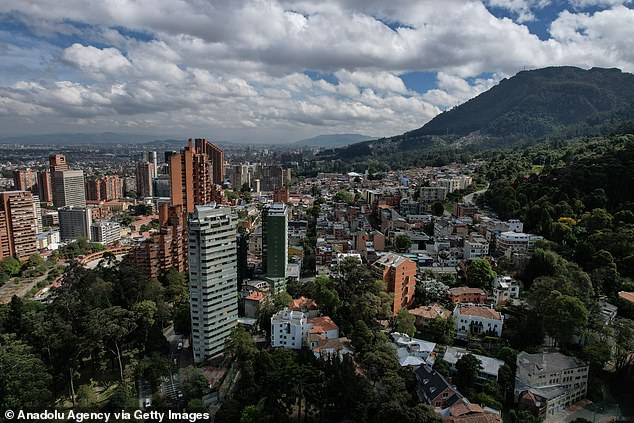 The 63-year-old was driving home from the 3-1 home defeat when targeted 
His daughter, who was travelling in the passenger seat, was uninjured 

Mail Sport's new WhatsApp Channel: Get the breaking news and exclusives here
The president of a Colombian second division football team was fatally shot dead by hitmen after his club's defeat on Saturday night. 
Edgar Paez had been at the helm of Tigres de Bogota since 2016, and was driving home from the club's Metropolitano de Techo in the capital city when he was targeted by two men on a white motorbike. 
The 63-year-old received four shots to the neck and skull, and despite a swift transfer to the Mederi Clinic, Paez died at the hospital from the severity of his injuries. 
The two hitmen were thought to be trailing the vehicle shared by Paez and his daughter, who travelled in the passenger seat, for several minuted before the attack, and quickly fled the scene. 
Paez's daughter was uninjured in the fracas. 
As per Colombian outlet El Tiempo, two presidents of Colombian football teams – who spoke on the condition of anonymity – suggested that Paez's death could be related to sports betting. 
As recently as last week, president of Colombia's top flight Major Football Division (Dimayor) Fernando Jaramillo confirmed in an interview with SEMANA that the league had received 'alerts' about instances of match-fixing in the league below, where Tigres FC plays, but did not specify which clubs were under scrutiny nor share any further details. 
In a statement in the wake of Paez's death, Dimayor pledged to pay tribute to the president with black armbands and a minute's silence in a slew of the league's fixtures and competitions. 
Teams facing one another are set to hug during the silence in a show rejecting violence and symbolising fair play and unity.  
More to follow.  
The murder took place in Colombia's capital city Bogota where Tigres FC were playing at home


Post source: Daily mail