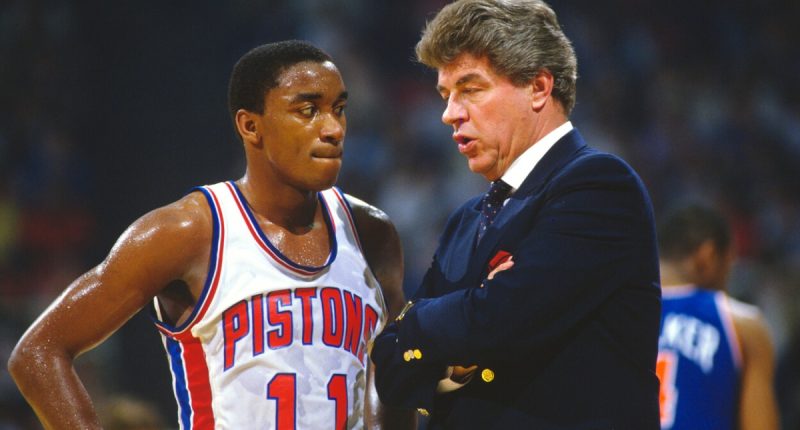 You'd never know it from his days as a star point guard with the Detroit Pistons. Isiah Thomas has always been a fan of — and respected — the Boston Celtics.
Thomas recently admitted that, despite his team's heated rivalry with the Celtics in the late 1980s, the Celtics have always held a special place in his heart. He recalled the day when the love and respect began for the 17-time NBA champs. It was 1974, and he was waiting for the bus.
The Boston Celtics were Isiah Thomas' arch-enemy on the basketball court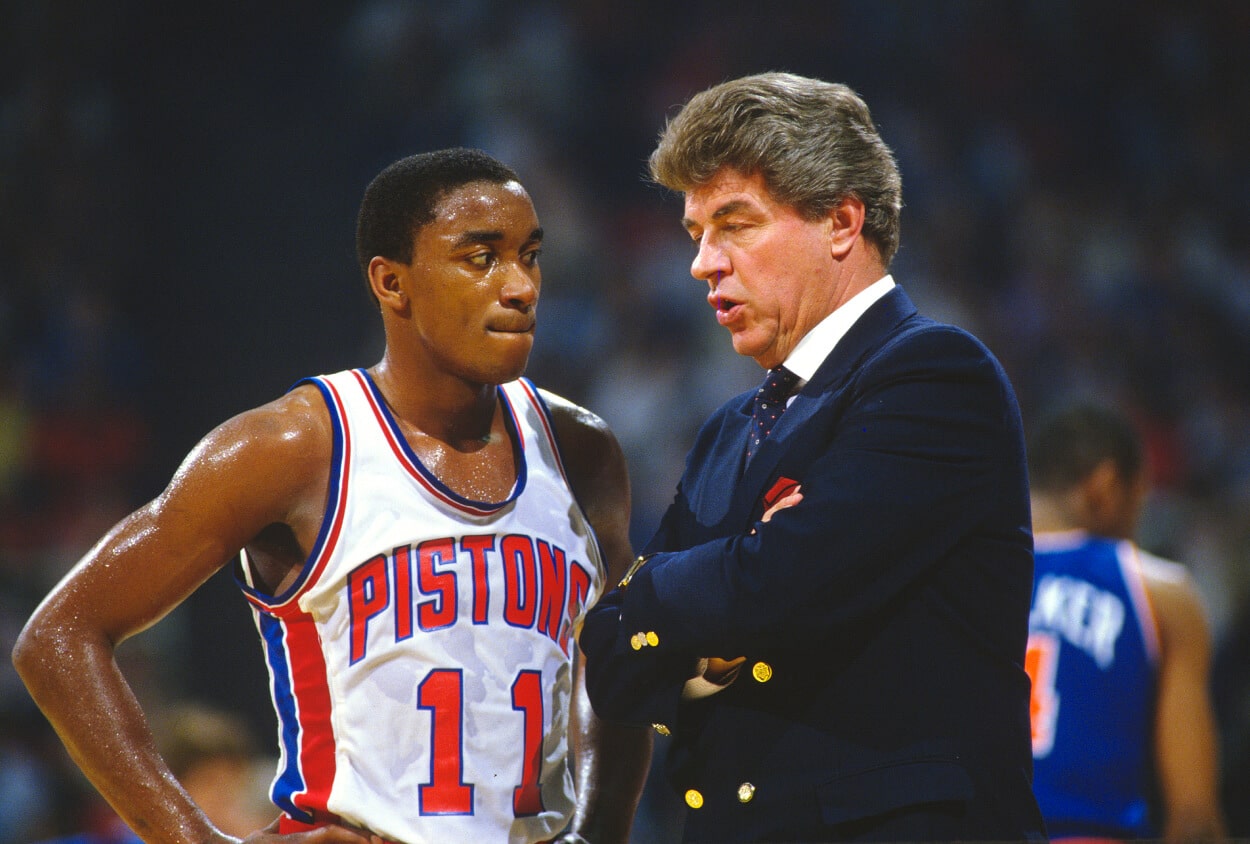 To Isiah Thomas, the Boston Celtics were in the way. For years, the Celtics were the team the Pistons wanted to become.
Boston had been to four straight NBA Finals from 1984 to 1987. Along the way, they knocked out the Pistons in 1985 and 1987. Each time the teams met in the postseason, things got a little more heated.
In 1985, the teams met in the conference semifinals. With the Celtics up 2-0 in the series, Pistons center Bill Laimbeer resorted to his typical antics. He continuously elbowed Celtics center Robert Parish, who did everything he could from retaliating.
"I feel he took some cheap shots at me," Parish said, per United Press International. "I guarantee something will break out if they let it go (in Game 4)."
Although nothing happened in Game 4, Parish pummeled Laimbeer in Game 5 of the 1987 Eastern Conference Finals. As Laimbeer went for a rebound inside the paint, Parish took him down with a couple of punches to the head. No foul was called. Years later, Parish said even he couldn't believe how he lost his temper in that game.
"In the heat of the battle, it was the first time I had lost control of my emotions and my temper," Parish told Maxwell in a video put out by CLNS. "We had exchanged a few unpleasantries toward one another and a few elbows. I couldn't believe I lost my composure like that. That's the first time ever."
Thomas and the Pistons finally dethroned the Celtics in 1988 and made their way to three straight NBA Finals.
Thomas grew up rooting for the Celtics
This week, Thomas joined Maxwell on the Cedric Maxwell Podcast, and the two reflected on their days in the NBA. Thomas said he grew up rooting for the Celtics and pinpointed the day when he became a fan.
It all happened in 1974 when he was waiting for the school bus.
"Way back when, my family, we were always Celtics fans," Thomas told Maxwell. "Most of the East Coast, you were Celtics fans because the Celtics always started the brothers.
"I'll never forget, 1974, I'm going to school, and I'm one of the first kids to be bussed out of my neighborhood to a white school. My mom grabs me before I leave the house, and she goes, 'You need to watch this.' I'm like I'm going to miss the bus, but she's like, 'You need to watch this.'
"There was a white woman being interviewed on television, and she was saying, 'I'll never let my kids go to school with these N's.' It was in Boston. My mom made me watch it, and then she said, 'This is why we root for Bill Russell and the Celtics.'
"Red Auerbach, in '67 I believe, makes Bill Russell the head coach. The young folks don't realize what was going on in this country in 1966, 1967. Red Auerbach says this dude here is going to be my player/coach. Boom, he puts it in the world's face. That's big time, man. Come on."