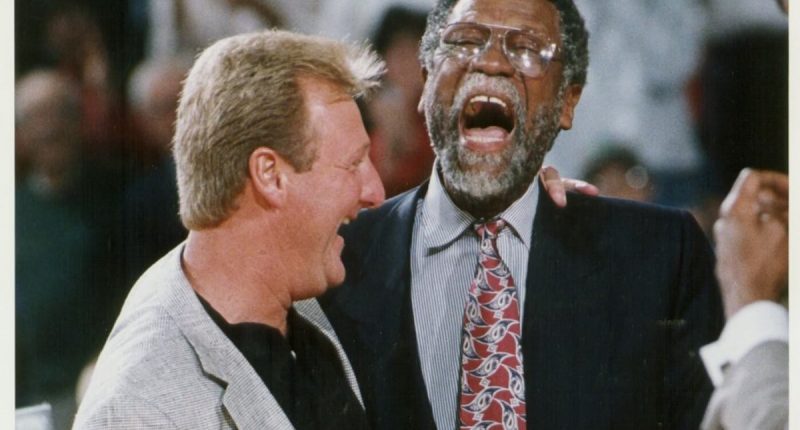 I like ESPN's Tim Bontemps and respect his NBA knowledge. For this particular exercise, however, he cheated. It's like playing Fantasy Baseball and locking in Mookie Betts at second base for the season just because he might be eligible after playing a game or two there, even though we all know he's not a second baseman.
Bontemps recently named his all-time starting five for the Boston Celtics. The assignment was to pick by position, naming a point guard, shooting guard, small forward, power forward, and center. When it came to naming Boston's best point guard ever, he said all the right things before bailing out and giving the wrong answer.
Larry Bird and Bill Russell are the two guarantees on any Boston Celtics all-time starting lineup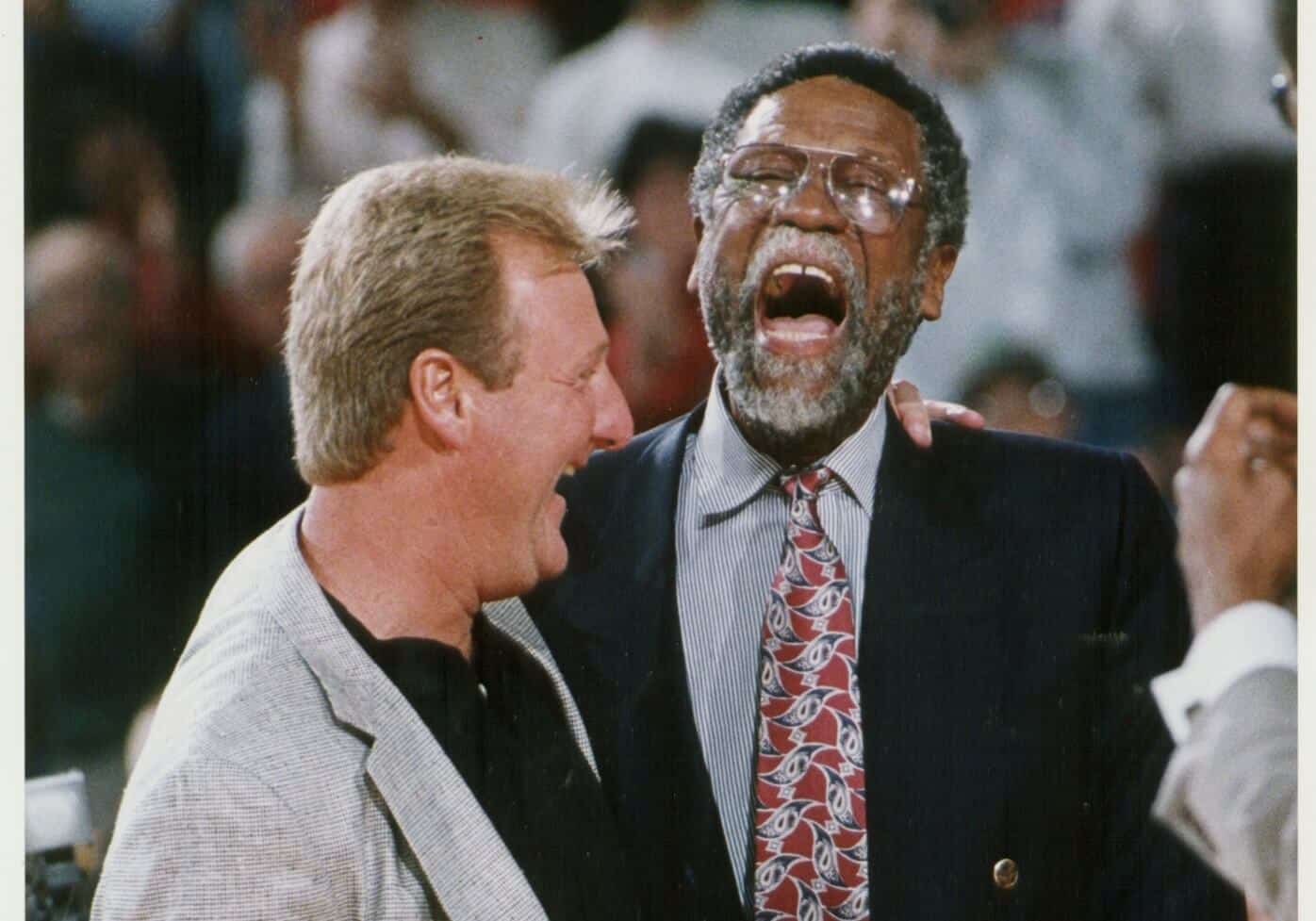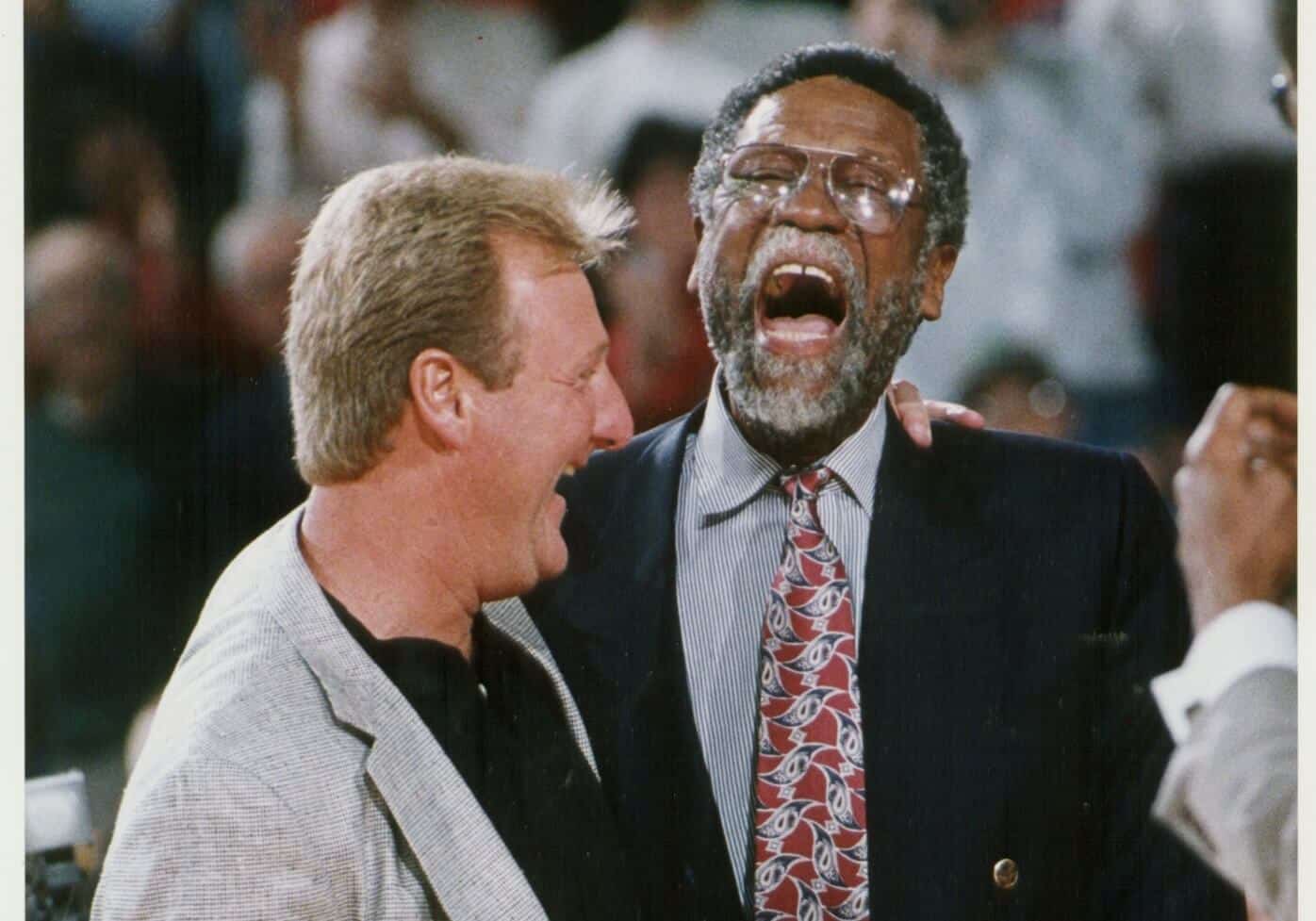 Whether you're choosing the Mount Rushmore of Boston Celtics players or picking an all-time Celtics starting lineup or roster, Larry Bird and Bill Russell have to be there.
Bird and Russell are the top two players in franchise history, and it's unlikely you'll get an argument about that. Picking between the two is where things might get a little tricky.
Russell was the most dominant player on a team that won eight straight championships. When his career ended, he won 11 titles. Russell, a 6-foot-10 center, changed the game of basketball with his defense-first mindset.
The Hall of Fame center averaged 22.5 rebounds in his 13-year career. He led the NBA in rebounding five times, including his first three seasons in the league. He was named the league's MVP five times.
In his first season in the league, Bird guided the Celtics to a 61-21 record. The previous year, Boston finished with 29 wins. Bird was named Rookie of the Year.
In his second year, Bird guided the Celtics to the first of their three championships in the 1980s. Along with Russell and Wilt Chamberlain, Bird became the third NBA player to win three straight MVPs, claiming the honors from 1984 to 1986. Arguably the best passing forward the game has ever seen, Bird made everyone around him better.
Bontemps bent the rules when picking his Celtics team
Bontemps was just about on the money with his picks, but he got off on the wrong foot with his first selection when picking a point guard.
"Well, I'm going to go a little off-script because, obviously, he wasn't necessarily a traditional point guard," Bontemps started. "Bob Cousy is probably the best pure point guard in the history of the Celtics."
He should've ended there and put Cousy in the point guard slot.
"I want to go a little bit off the board and pick John Havlicek to play the point," he continued. "He's second all-time in assists for Boston. He was kind of the first do-it-all wing/guard in the league."
You can't do that, Tim. Nobody has Havlicek as a point guard. Basketball Reference lists him as a shooting guard/small forward. You have two places where you can put Hondo, not three.
Bontemps picked Paul Pierce as his shooting guard, Bird as his small forward, Kevin McHale as his power forward, and Russell at center.
All he has to do is go with Cousy at the point, for the reasons he described. Then replace Pierce with Havlicek, and you've got arguably the best Celtics all-time starting five (by position).