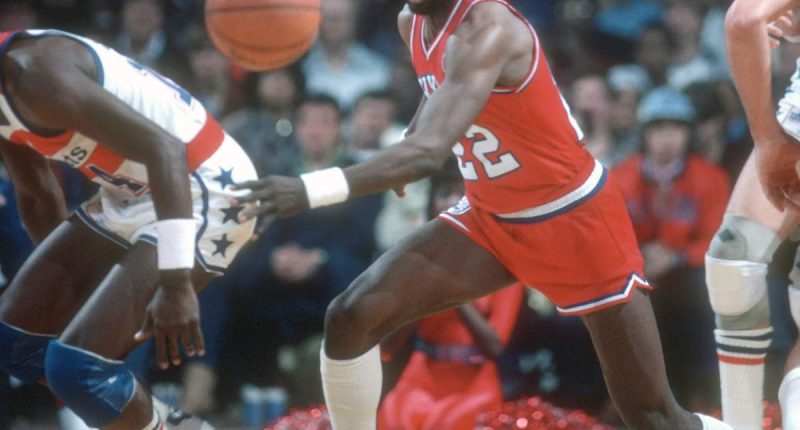 Former Philadelphia 76ers star Andrew Toney owned the Boston Celtics. He always found a way to come up big against them when it counted most. Those clutch performances by the 6-foot-3 shooting guard had people calling him "The Boston Strangler."
Toney and the Sixers nearly blew a 3-1 series leading the 1982 Eastern Conference Finals against the Boston Celtics. Toney struggled in Games 5 and 6, and the Sixers headed to the Boston Garden for Game 7 and a Finals berth on the line. He said he couldn't sleep before the series finale, but it wasn't because he was nervous.
How good was Andrew Toney?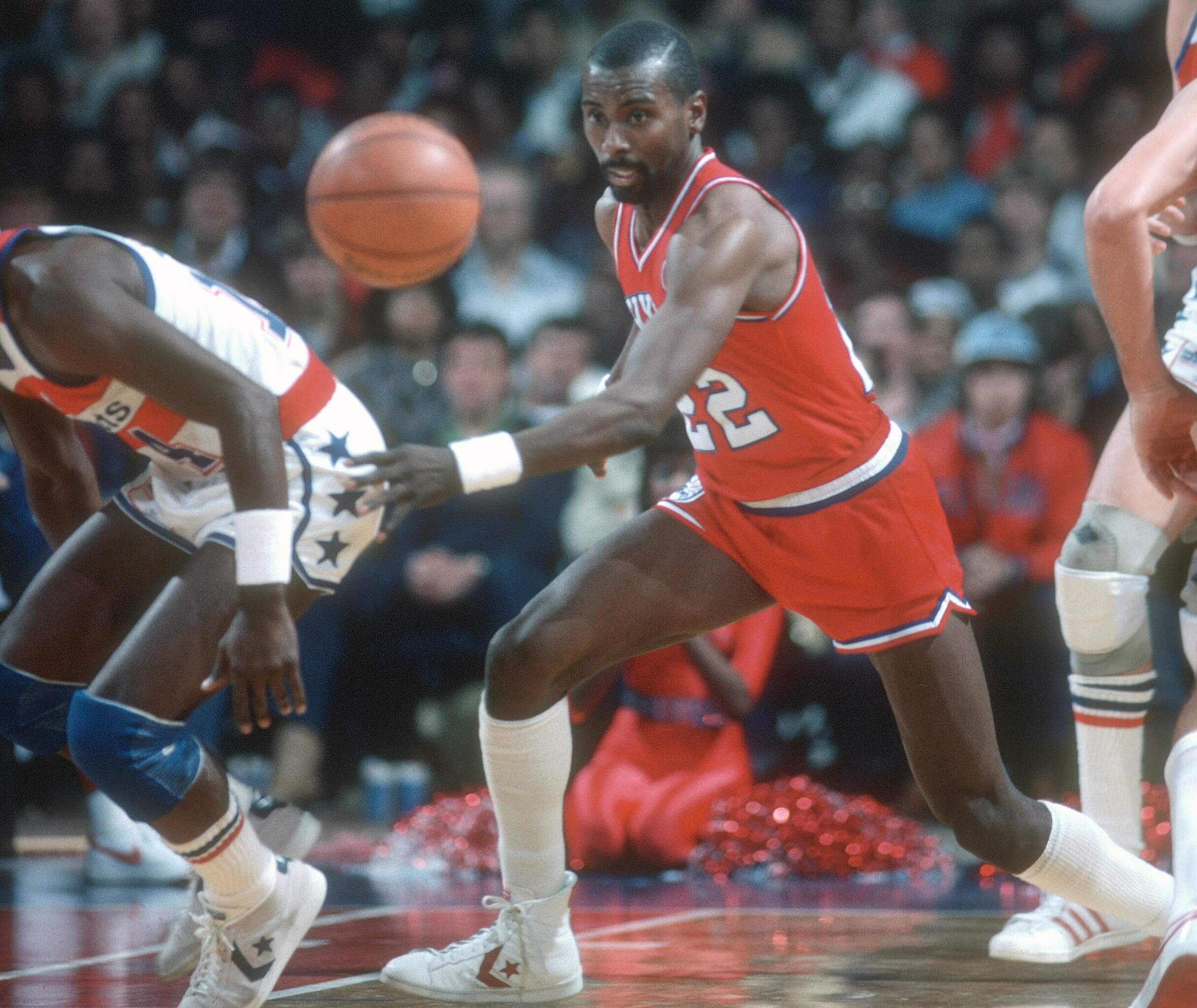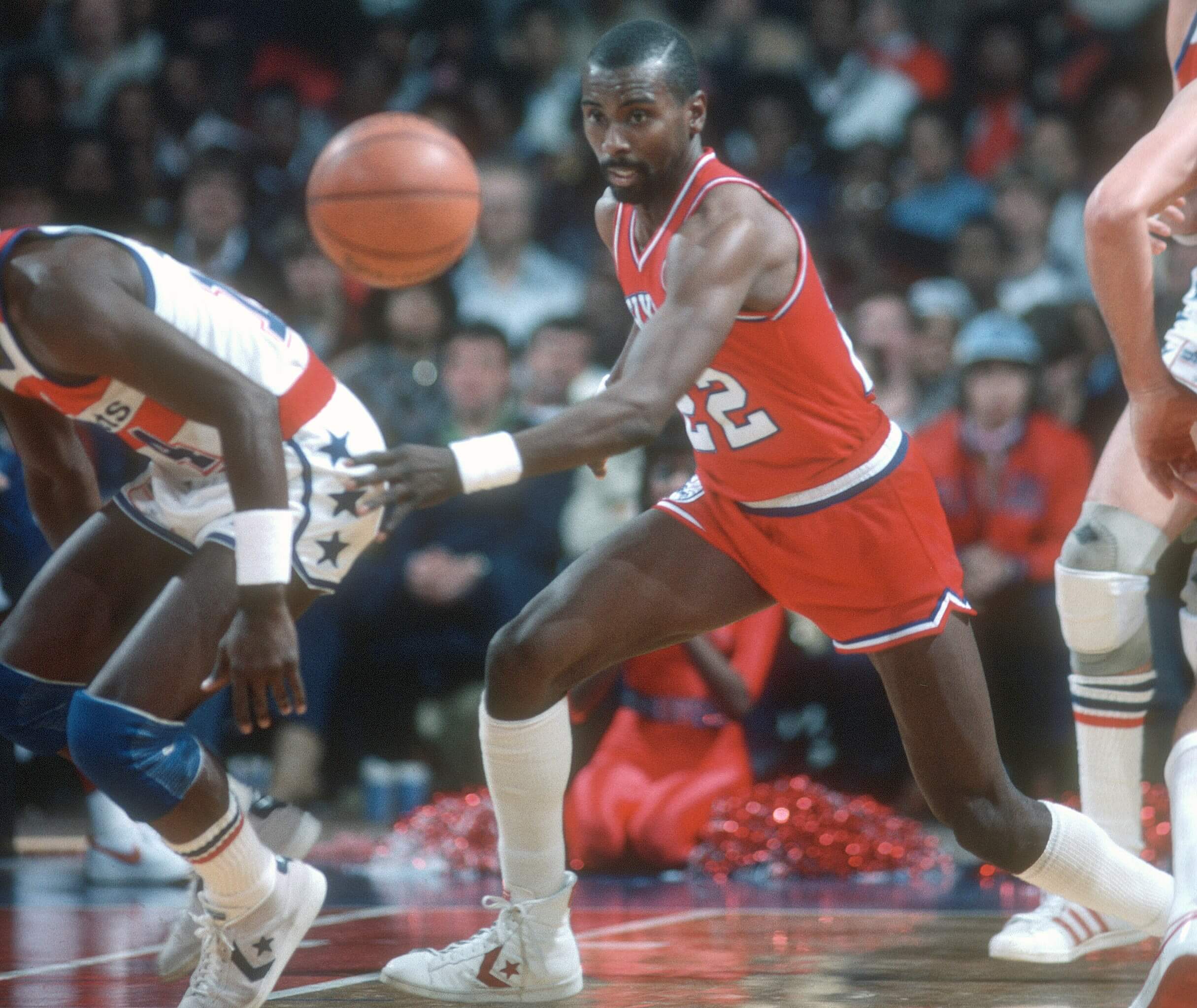 Andrew Toney is one of those what-could-have-been guys. He did so much, but injuries prevented him from doing it for a long time.
Although he played eight years in the NBA, chronic foot injuries limited him to a combined 87 games in his final three seasons. Toney was overshadowed by star teammates such as Julius Erving, Charles Barkley, and Moses Malone, but he certainly made a name for himself.
During the 1983-84 season, Toney averaged a career-high 20.4 points and 4.8 assists. That came a year after he put up 19.7 points and 4.5 assists. He made his two All-Star appearances in those seasons. During his career, he had some big games, but many of those came against the rival Celtics.
"He was the toughest guy I ever guarded," former Celtics guard Danny Ainge told The Baltimore Sun in 1991. "I still talk about him all the time, and I was telling the guys in Portland about him last week. I still wake up in the middle of the night screaming his name."
Toney'smost productive game came against the Los Angeles Lakers on March 7, 1982, when he scored a career-high 46 points in 35 minutes off the bench. He made 21 of 29 shots from the floor and went 4-for-5 from the line in Philadelphia's 119-113 victory.
Barkley once claimed that Toney was the best player he ever played with.
"Andrew Toney is the best player I ever played with," said Barkley, per The Sun. "When I first got to Philadelphia, everyone kept asking me, 'How's Dr. J? What's Moses like? How about Maurice Cheeks?' I told them, 'They're all fine, but wait until you see Andrew.'"
Toney, Sixers knocked out the Celtics in Game 7 of the 1982 ECF
During the '82 Eastern Conference Finals against the Celtics, Toney put up 30 or more points three times — all 76ers victories. His 34-point effort in Game 7 came after one of the worst performances of his career. In Game 6, an 88-75 Celtics win that tied the series, Toney made one of 11 shots and finished with three points. In the previous game, he had 18 points but went 6-for-20 from the floor.
Before Game 7, Toney admitted he had trouble sleeping, but that wasn't because he was coming off two poor shooting nights and they were playing the deciding game in Boston.
"I couldn't sleep because I was so excited to get to Boston Garden," Toney said, per The Philadelphia Inquirer in 2013. "Everyone was talking about how it was do-or-die for us. Not me. I was thinking, 'Show and tell, baby.'"
Toney was never short on confidence.
"I was a road warrior," Toney said. "Lots of guys could step up at home, but very few could do it consistently in someone else's building. I was one of those players. If you needed something on the road, you came to me, and I delivered.
"To be honest, I haven't seen anyone in the game with the confidence I had. I had a really tough conscience. I would pull up and take the shot anytime, anywhere, in any situation. And you know what? They went in."
Had Toney's career not been cut short by injury, he'd likely be a member of the Naismith Memorial Basketball Hall of Fame.