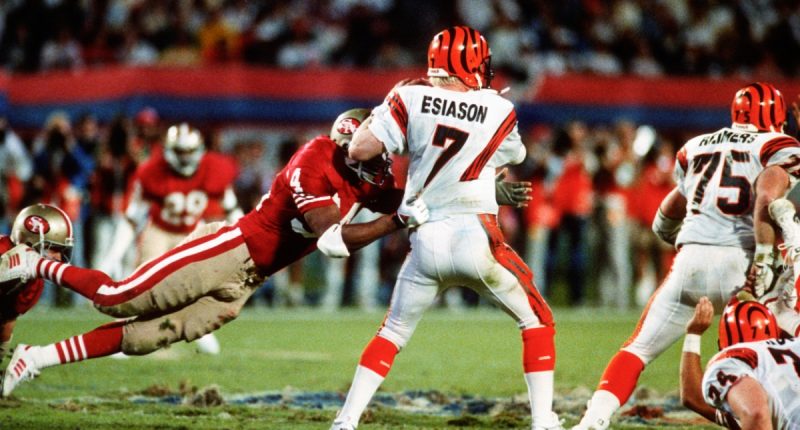 The Cincinnati Bengals head to Kansas City this weekend with hopes of returning to their second straight Super Bowl. A year ago, they came up just short, falling 23-20 to the Los Angeles Rams. If quarterback Joe Burrow & Co. can sneak past Patrick Mahomes and the Kansas City Chiefs on Sunday, they'll play in their fourth Super Bowl in franchise history. Have they ever won one?
The Cincinnati Bengals are 0-3 in the Super Bowl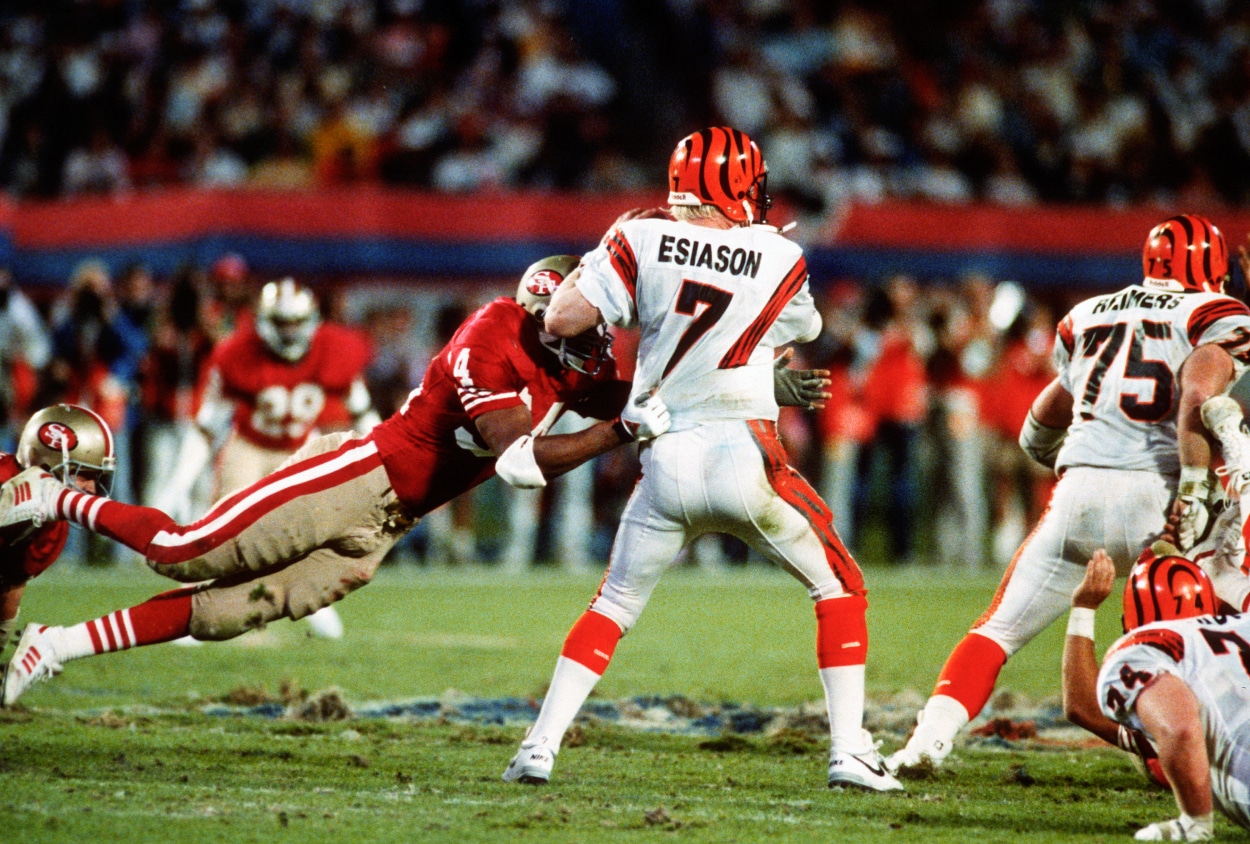 Back in the 1980s, the Bengals made a couple of Super Bowl appearances. In those two seasons — 1981 and 1988 — the Bengals took a similar path en route to the championship game. They also had equally similar results.
In the 1981 season, the Bengals rode the right arm of quarterback Ken Anderson, who threw for 3,754 yards and 29 touchdowns in a 12-4 season. Anderson completed 62.6% and was voted the league's MVP.
The Bengals defeated the Buffalo Bills and San Diego Chargers before losing to the San Francisco 49ers 26-21 in Super Bowl 16.
In 1988, the Bengals followed the lead of quarterback Boomer Esiason, who was also named the NFL's MVP that season and went 12-4. Esiason threw for 3,572 yards and 28 touchdowns with 14 interceptions. They went on to knock off the Seattle Seahawks and the Bills before they, too, lost to the 49ers in the Super Bowl.
The Bengals seek that elusive Super Bowl title
The Bengals are playing as well as any team right now. They weren't supposed to beat the second-seeded Bills last week, but they made it look easy in a 27-10 win on the road.
Now, it's off to Kansas City to face the top-seeded Chiefs. There will be no intimidation factor in this one as the Bengals are 3-0 against the Chiefs with Burrow under center.
Mahomes won't be at full strength in this one after suffering a high ankle sprain in last week's win over the Jacksonville Jaguars. Bettors have been flip-flopping on this game all week. At one point, the Chiefs were a 1.5-point favorite and then the Bengals were a 1.5-point favorite. Now, the Chiefs are back as the favorite, giving the 1.5 points.
Two of the three times the Bengals have gone to the Super Bowl, they've been 12-4, just like this year. Two times, they've also beaten the Bills to get there, just like this year. If history plays a role, the Bengals could make a return trip, but then again, they could face those 49ers they haven't been able to beat.