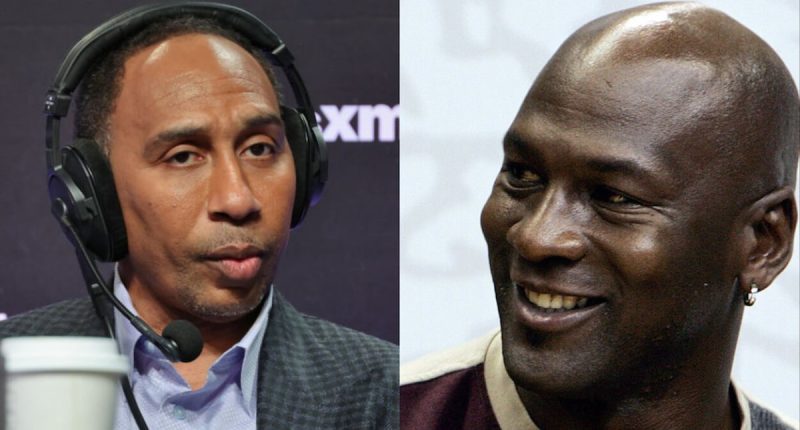 Whether you love him or hate him, Stephen A. Smith isn't shy about sharing his opinions. If the ESPN taking had has feelings about a topic — and, by and large, he'll have feelings about any topic — you're going to hear about it. It seems, however, that the New York native may have met his match.
If we take Stephen A. at his word, he's told Michael Jordan his feelings about the NBA legend's sneakers. And while he's voiced those opinions, that's as far as it gets before MJ shuts things down.
Sound unbelievable? Well, let's hear it from the man himself.
Stephen A. Smith doesn't like early Jordans, and he's let His Airness know about it
Within the world of sneakers, Jordans are more than a simple shoe. The brand, like Mike himself, changed the game. That significance, however, doesn't mean that Stephen A. Smith is in love with some of the earliest efforts.
"No, [I'm not a fan of the Jordan 1s]. Never. Not me," the First Take host explained in a Complex Youtube video. "I'm a fan of the 3s right there. This is what I loved right here. Those Jordans. I loved the little spring in the back and what have you. I love the design. It just looked beautiful. And then when you see him walking onto a court, as great as he was, it just didn't feel the same. This [the Jordan 1s] was when they were losing. This [the Jordan 3s] is when they started winning. You gotta remember, he was playing with no names. Stan Albeck is his coach. You know what I'm saying? Stuff like that. Drafted by Rod Thorn."
As you might expect, Smith isn't one to keep these opinions to himself. He's actually shared them with Jordan, who apparently had a very on-brand response.
"Not much, but I let him know this is what I like," Stephen A. responded when asked if he's ever talked sneakers with His Airness. "This is what I like and what I didn't like. And he tells me to shut the hell up, and that be that. He's Michael Jordan. He tells me to shut the hell up, I'm gonna shut the hell up."
Based on previous precedent, Michael Jordan seems like he's taking it easy on Stephen A.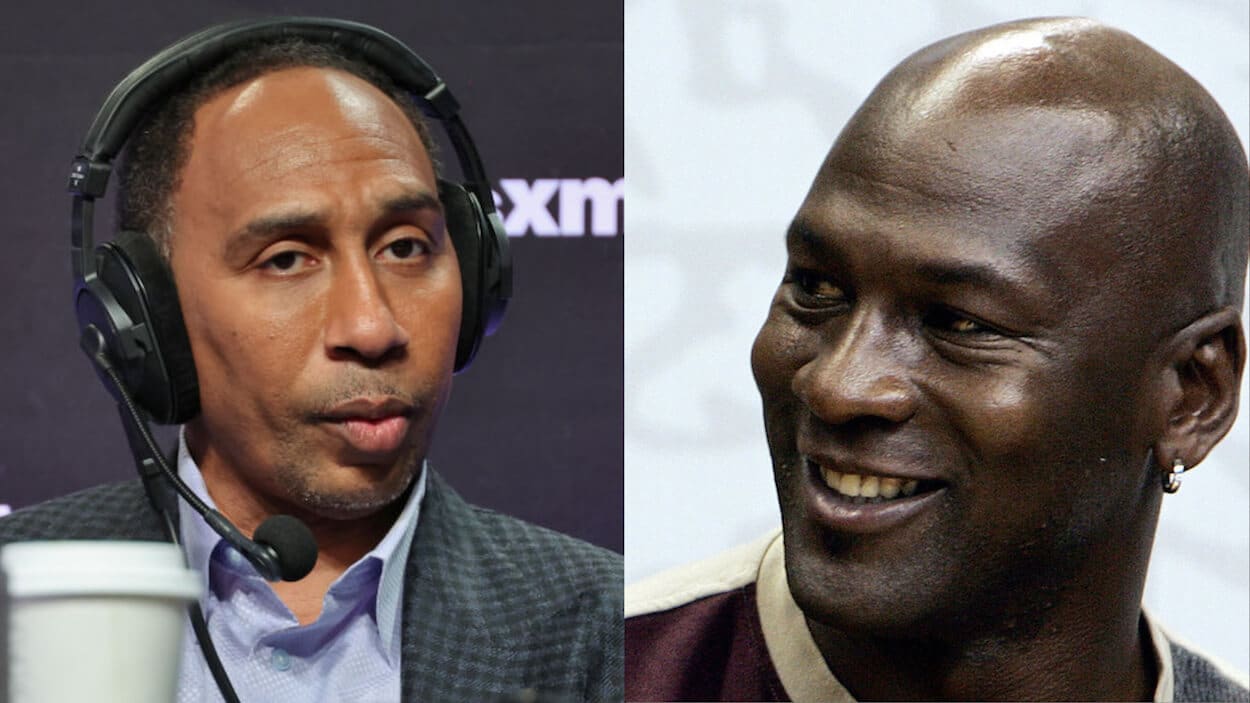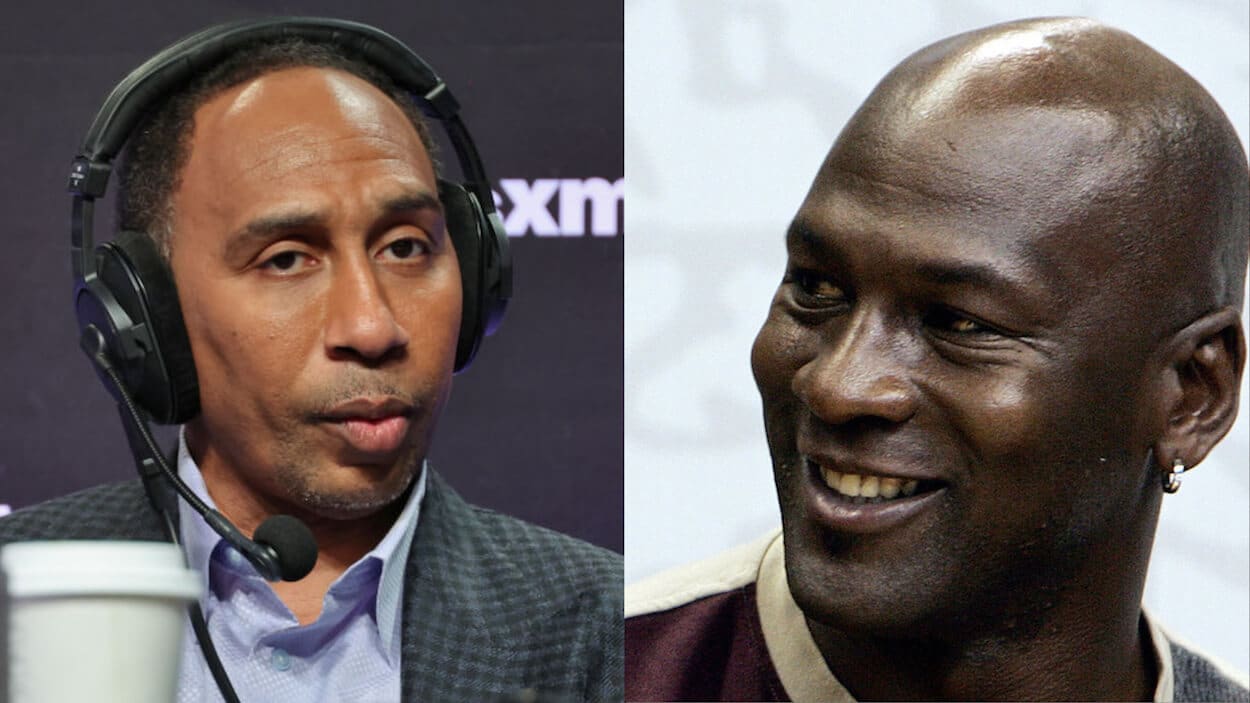 During his time in the public eye, Michael Jordan established a reputation as a brutal trash-talker. While that makes it easy to imagine him telling Stephen A. Smith to shut up, additional precedents suggest that MJ could have taken it further. History proves that he doesn't take kindly to anyone disrespecting the Jordan brand.
Take, for example, the time that Bow Wow stayed at the Jordan house and made the mistake of wearing Allen Iverson's sneakers and Duke basketball shorts. He woke up to learn that His Airness had thrown the offending footwear away. Don't worry, though, he did provide some Jumpman shoes as a replacement.
There are also stories about MJ using his shoes as a seal of approval or, in other cases, a lack thereof. On one occasion, he told Greg Minor that he should take his sneakers off. On another, Mike crashed a Charlotte Bobcats practice, told the team they were unfit to wear Jordans, and then took part in the scrimmage for good measure.
So maybe Stephen A. Smith is lucky that he was only told to shut up.