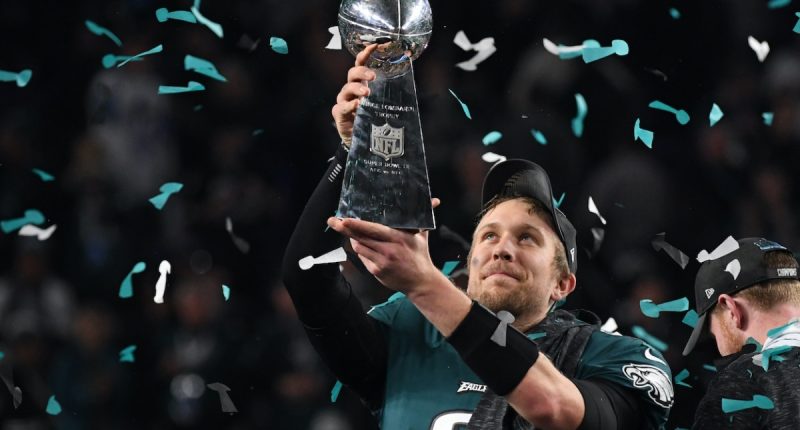 The Philadelphia Eagles have been one of the most consistently successful franchises in the NFL over the last three decades, but they don't exactly have the hardware to show for it. Since the first Super Bowl was played in 1967, the Eagles have reached the championship game only a couple of times despite recording more than 20 double-digit-win seasons.
So, how many times have the Philadelphia Eagles played in the Super Bowl, and how many NFL titles do they have?
Philadelphia Eagles Super Bowls: How many times has the franchise reached the title game?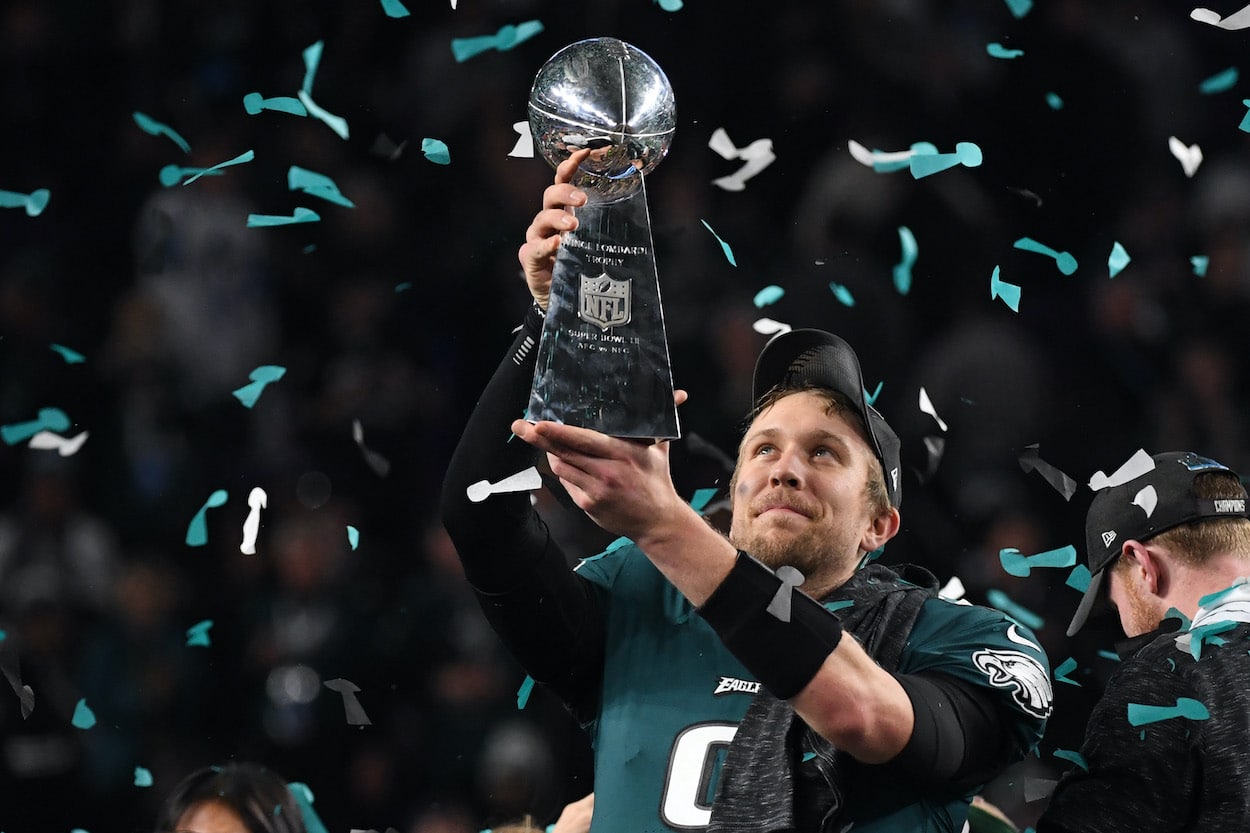 In the beginning years of the NFL, the Eagles were a Super Bowl-or-bust type of team. Despite making the playoffs just four times in the first 28 years of their existence, the Eagles reached the championship game all four times and won three titles.
The NFL championship game wasn't called the Super Bowl until years later, though, and Philadelphia doesn't have much history getting there. Since the Super Bowl was introduced in 1967, the Eagles have reached the title game only three times.
The first came in the 1980 season. Led by Ron Jaworski and Harold Carmichael, the Eagles went 12-4 and met the Oakland Raiders in Super Bowl, but they fell short in a 27-10 loss.
Philadelphia didn't reach another Super Bowl until the 2004 season when Andy Reid and Donovan McNabb made the title game after losing three straight NFC Championships. Once again, the Eagles fell short, this time against Tom Brady and the New England Patriots in a 24-21 loss.
Philly's luck finally flipped in the 2017 season when unlikely hero Nick Foles led the team to an appearance in Super Bowl 52. And again, it was Brady and Bill Belichick on the other sideline. This time, though, the Eagles emerged victorious in a 41-33 classic, giving the franchise its first and only Super Bowl title and its first championship since 1960.
The Eagles have a chance to reach their fourth Super Bowl this year after setting the franchise record for wins in a season (14). Philadelphia will host the San Francisco 49ers in the NFC Championship Game this Sunday with a Super Bowl berth on the line.