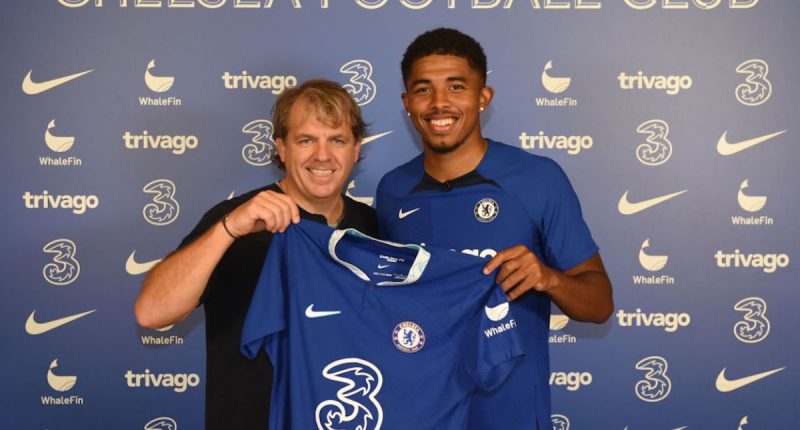 In the early 1990s, the Wu-Tang Clan said that cash ruled everything around them. In the early 2020s, Todd Boehly and Chelsea are putting that mantra to the test in the soccer world.
After Roman Abramovich left the London-based soccer club, everyone assumed the Blues would have to change their ways. Surely the new owner would be rich, but it seemed unlikely that anyone would be willing to spend with reckless abandon, especially in an era where data and outsmarting the market reign supreme. But then Boehly arrived.
Now that it's officially February, the American has guided Chelsea through two transfer windows and spent an eye-popping amount of money. Just how much? Let's break it down.
Todd Boehly has spent more than $600 million on transfers during his brief time at Chelsea
Due to the realities of global soccer, big-time English clubs are always going to have to pay a premium when they try to buy players. It's safe to say that didn't deter Todd Boehly and Chelsea, though.
Going through TransferMarkt's data, the West London club brought in a boatload of new players since the 2022 summer window, whether that was through purchases or loans. While some of those arrived for metaphorical peanuts — young goalkeeper Gabriel Slonina only cost about $9.8 million — that isn't universally true. Raheem Sterling, Marc Cucurella, Mykhailo Mudryk, Wesley Fofana, and Enzo Fernandes each cost more than $50 million. Fernandes alone required more than $130 million in transfer fees.
In total, all of Chelsea's incoming transfers add up to $668.5 million. And, if you thought the club was mitigating that with some shrewd sales, that isn't the case. Within the same timeframe, outgoing deals have only accounted for roughly $74 million.
It remains to be seen if Chelsea's transfer spending will pay off or become a problem
Upon first glance, Chelsea's spending spree seems understandable, if unsustainable. Rebuilding a squad requires multiple players and significant investment; that can be done over the course of years or, in Boehly's case, crammed into one window. And, as much as fans may love seeing their club spending money, there could be some long-term problems brewing.
First, it's unclear how much thought has gone into the construction of the current squad. Whether we look at the back line — Is Marc Cucurella really worth more than $50 million, especially since he's at his best in a back five and probably won't be a first choice if the club change managers? — or the attacking areas of the pitch — While Raheem Sterling is currently injured, he and Mykhailo Mudryk play in the same position, and Christopher Nkunku is yet to even arrive — there are multiple question marks. From the outside, it almost looks like Chelsea simply picked individually promising players and decided to buy them independent of cost or cohesiveness.
That's further compounded by the long-term, baseball-style contracts the West London club has been handing out. Those deals have obvious merits but can become problematic if the signing doesn't work out.
Let's return to Mudryk as an example. Should the Ukrainian struggle to adjust to the Premier League or is unhappy with his place on the depth chart, an eight-and-a-half-year deal could become a burden. If a player hypothetically becomes unhappy in his role, you can't wait him out for five years until the contract expires. You'll either have to loan him out, sell him, risk dressing room chemistry, or bite the financial bullet and cut bait.
Beyond that, there are some bigger-picture implications. While Financial Fair Play has largely seemed to be a toothless measure, scrutiny could increase around Chelsea moving forward, especially if they fail to qualify for next season's Champions League. Is it possible that Boehly can walk away with little more than a warning? Yes, but the club could also have to sell off some players to balance the books or face some larger punishments.
Whether you like it or not, Todd Boehly has clearly made a big-time investment in Chelsea during his two transfer windows at the helm. Not every investment, however, pans out.
We'll just have to see whether the Blues boom or bust.
How much money have Chelsea and Todd Boehly spend on transfers?
Between the 2022 summer transfer window and the January 2023 window, Todd Boehly has spent roughly $668 million on Chelsea transfers.
Financial amounts converted from Euros to USD on 2/3/2023/