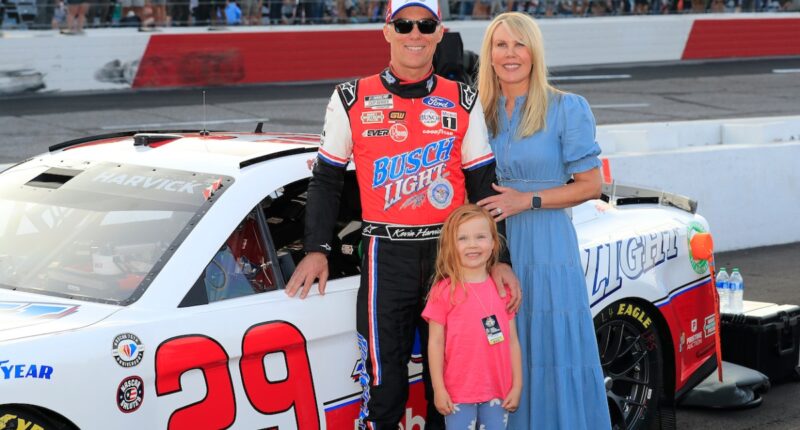 In his previous 22 seasons, Kevin Harvick had a couple of especially memorable All-Star Races, winning the big prize in 2007 and 2018. On Sunday in the much-anticipated return of Cup Series racing to North Wilkesboro Speedway, the Stewart-Haas Racing driver had a lackluster performance and finished 18th. 
While the on-track performance wasn't anything special, the driver pulled off an unexpected and classy move before the race that he learned from Dale Earnhardt Sr. and made a memorable moment for one particular group of people important in NASCAR's history. 
Kevin Harvick forever linked to Dale Earnhardt Sr.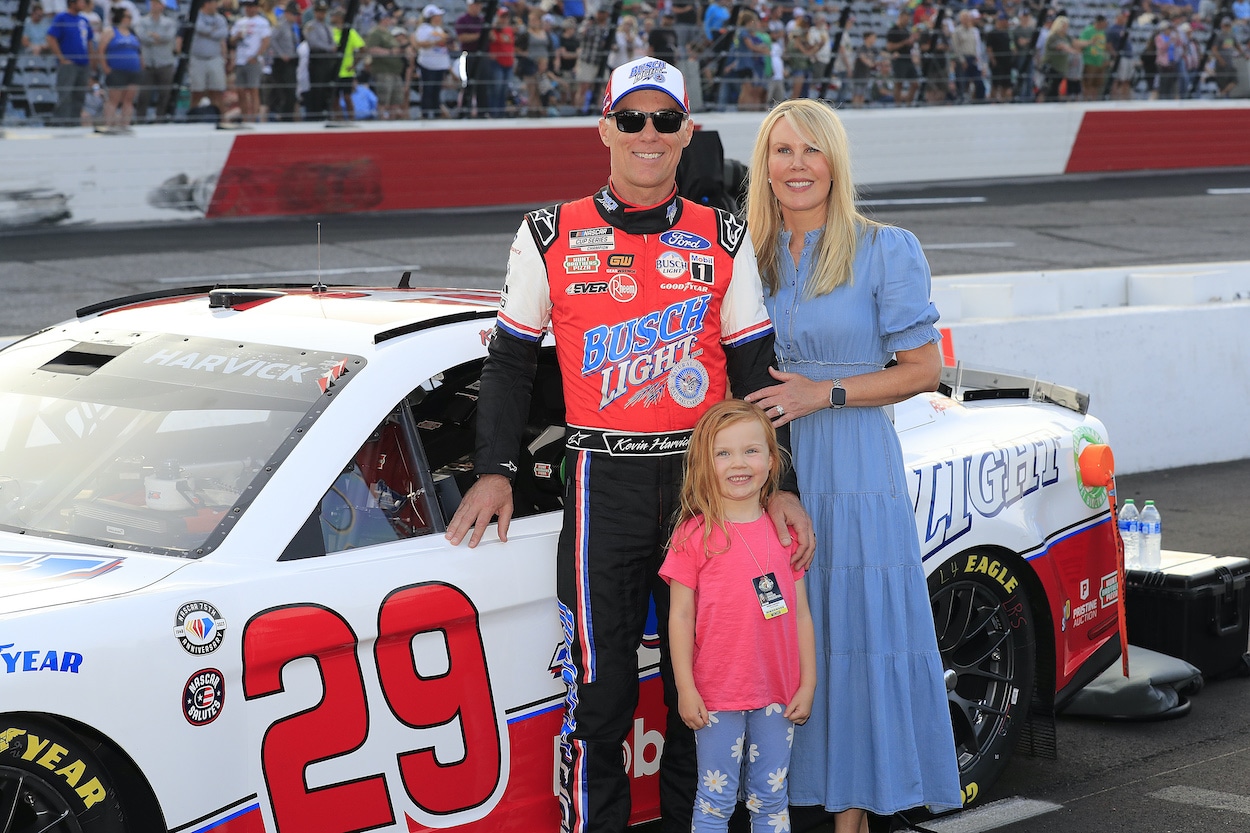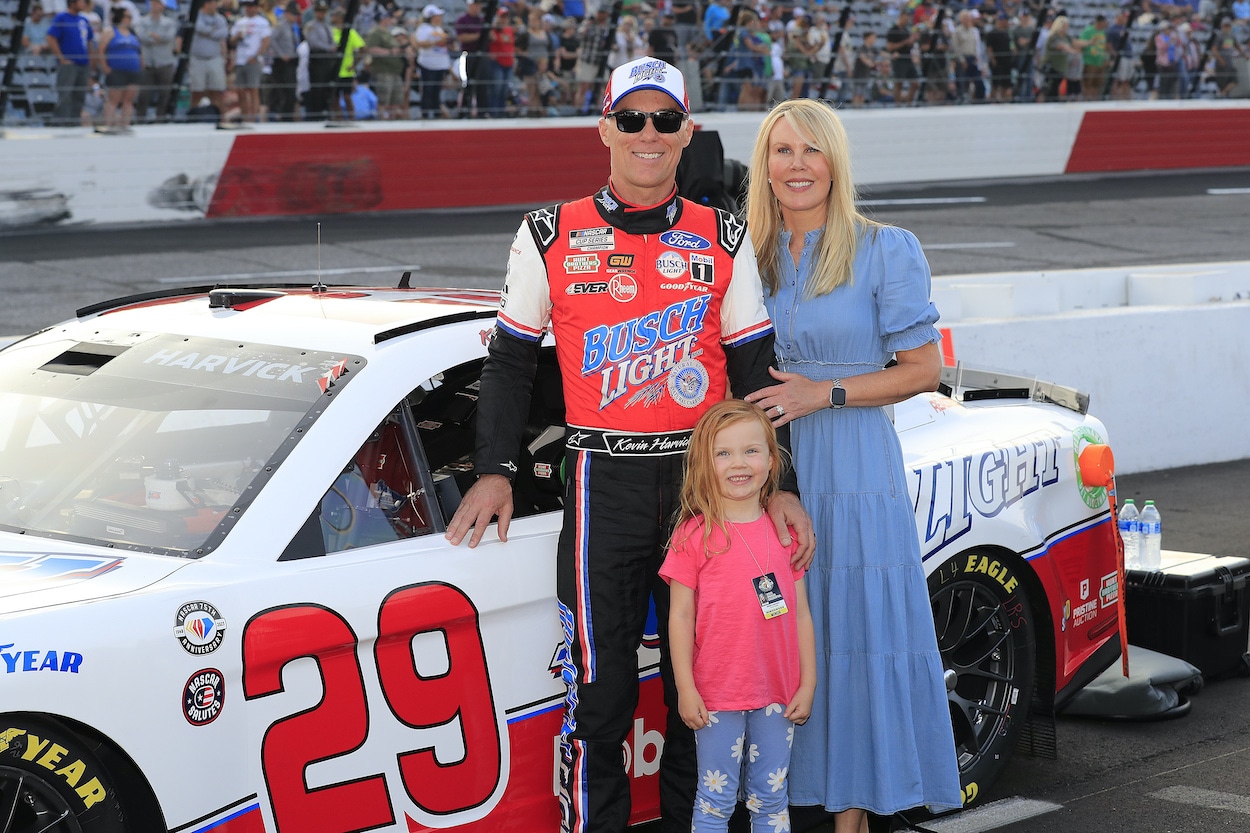 As Kevin Harvick competes in his 23rd and final season in the NASCAR Cup Series, he's taking a few trips down memory lane along the way. This weekend at North Wilkesboro, the 47-year-old embraced his past and the 13 years driving with Richard Childress Racing, running his old No. 29 car and the scheme from his first-ever Cup win at Atlanta in 2001.
While that first win was personally significant to the driver, that trip to Victory Lane in Georgia was much bigger than that. It provided a moment of healing for a sport in tremendous pain, with fans celebrating the 25-year-old driver unexpectedly thrust into the spotlight as the replacement for Dale Earnhardt Sr. following his shocking death in the Daytona 500 less than a month earlier. 
Bringing the No. 29 back at North Wilkesboro was a memorable move orchestrated by the future Hall of Famer, with the blessing of others, including Richard Childress.
Pulls off classy move at North Wilkesboro
Like everyone else, Kevin Harvick has eagerly anticipated the return of Cup Series racing to North Wilkesboro Speedway with the All-Star Race. He admitted as much recently. 
"I don't know the last time the All-Star Race was the most anticipated event of the season," Harvick told NASCAR.com. "Fans are going to show up in droves. North Wilkesboro is a great short track, the asphalt's worn out and I think it's going to be a fantastic event."
This weekend at the old track, which hosted its first NASCAR race in 1949, Harvick joined the rest of his fellow Cup Series competitors for a group photo at the historic speedway on the start-finish line. Interestingly, immediately after the photographers captured their images of the drivers, the 2014 champion grabbed one of the photographer's cameras and snapped a group photo of them.  
Explains he learned it from Dale Earnhardt Sr.
Later in the media center when he visited reporters about the upcoming race, Harvick was asked why he turned the camera around. 
"I think it's important for you guys to be able to say you were here as well," Harvick said. "But that was something that (Dale) Senior used to do. He used to always — every time he won, he'd always take a picture of the photographers. Dale did that a little bit. So I thought it'd be cool for them to take that picture and I told Harold to send it to Dale (Jr.). I know he'd like that."
Kevin Harvick will be missed next year. And it won't be just for his racing, but moves like this.
To stay up to date on the latest happenings in NASCAR, including breaking stories you can't find anywhere else, follow Kyle on YouTube and Twitter.