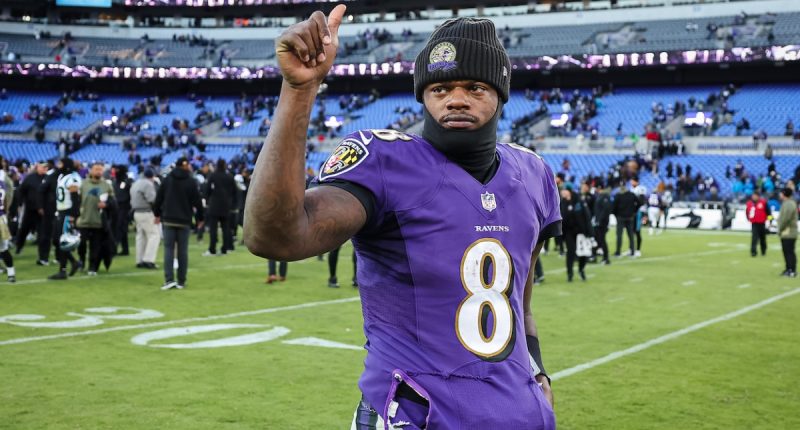 There's still one game left in the 2022 NFL season, but things already aren't looking good for the Baltimore Ravens this offseason. The organization is locked in a battle with franchise quarterback Lamar Jackson who, right now, isn't under contract for the 2023 season. And if that's not bad enough on its own, Pro Bowl Ravens cornerback Marlon Humphries revealed this Lamar Jackson contract drama is already affecting potential Ravens free agents.
The Lamar Jackson contract situation is already a problem among potential Ravens free agents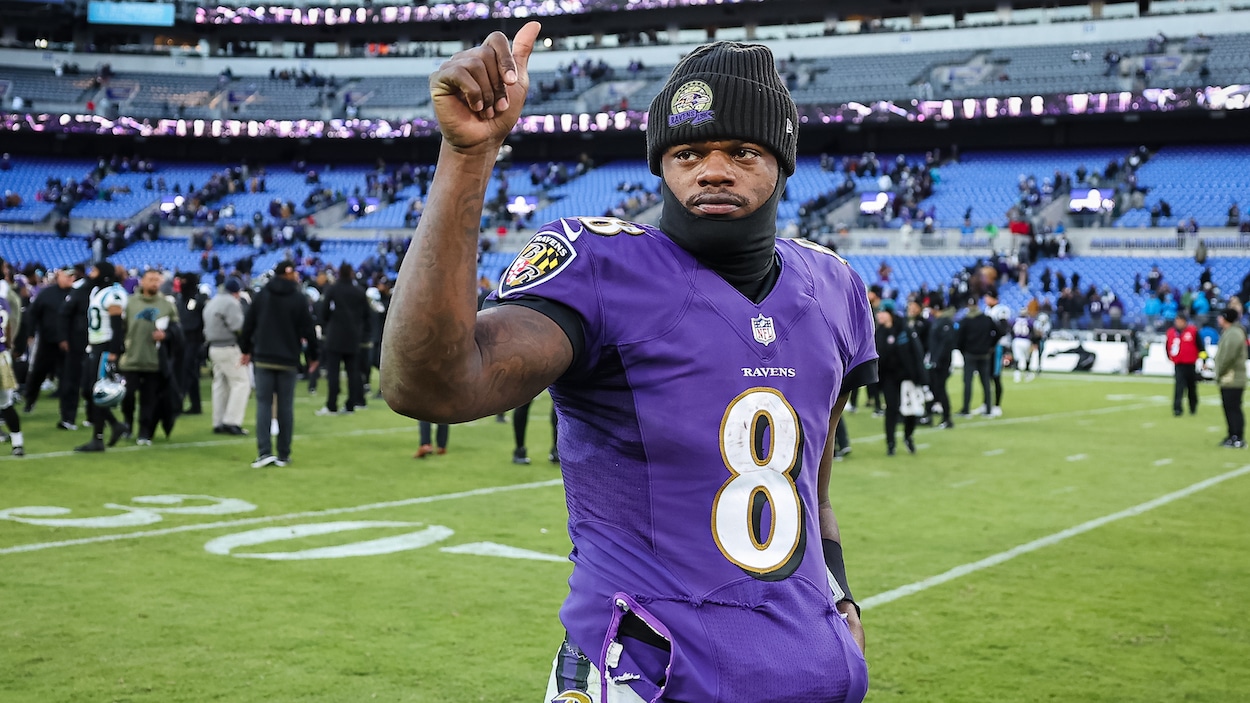 Josh Allen, the other franchise QB of the 2018 NFL Draft, got his massive extension two offseasons ago. Kyler Murray, the No. 1 pick in the 2019 draft, got paid last summer. Neither of these players has an NFL MVP Award like Lamar Jackson.
Yet, a Lamar Jackson contract still hasn't come to fruition.
The issue is that Jackson reportedly wants somewhere in the neighborhood of the $230 million fully-guaranteed deal that Deshaun Watson got this offseason. Leaked details of the negotiations have the team and player nearly $100 million apart. However, there isn't a lot of information available, as Jackson is representing himself with the help of his mother.
There is still plenty of time to get a deal done and plenty of options (franchise tags) to keep Jackson in Baltimore next season if they can't, but the drama is already a bad look among NFL players.
When a Twitter user asked Ravens Pro Bowl cornerback Marlon Humphrey if he was using his time at the NFL's All-Star game to recruit potential Ravens free agents to Baltimore next season, the CB responded candidly, "Every time I try I'm met with 'are y'all gonna pay Lamar'" followed by a smiling, sweating emoji.
Humphrey may have been somewhat joking, but it seems like there is a lot of truth to this, too.
Jackson is one of the best players in the league at the most important positions, and players definitely see him that way. In addition to the MVP, he also has two Pro Bowls, an All-Pro nod, and three playoff appearances.
The QB may not have led his team to the heights Patrick Mahomes or Joe Burrow have, but very few NFL signal-callers have. What Jackson is in 2023 is a franchise starting quarterback in a league without all that many of those guys.
In the last five drafts, teams have only drafted seven franchise-level QBs (Jackson, Allen, Murray, Burrow, Justin Herbert, Trevor Lawrence, Jalen Hurts). If you want to add any of Daniel Jones, Justin Fields, Brock Purdy, or Kenny Pickett, you can get that number closer to 10, but you can also lose Murray from the first list and make it six.
This means the 32 NFL teams are finding one to two excellent QBs a year at best, and the Ravens are messing around with theirs by letting the Lamar Jackson contract drama get this far.
And obviously, players in the league see that.
If the Ravens don't take care of this soon, they could have even more problems than not having a long-term plan at quarterback.