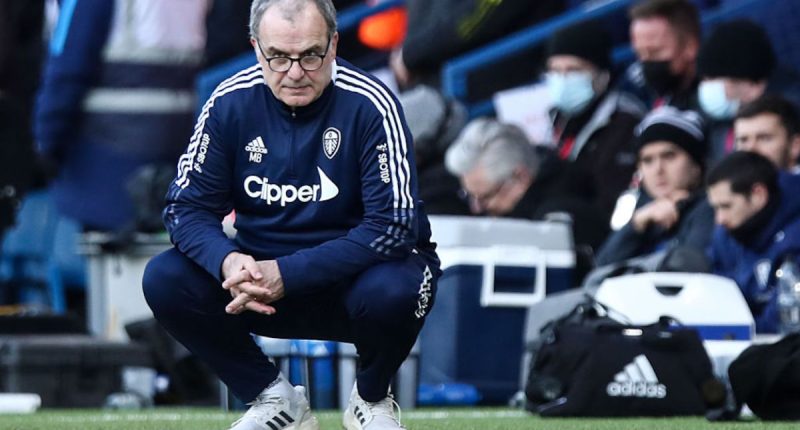 Whether we're talking about a soccer player or a coach, the one underlying principle usually holds true: You want to target the best available talent. Through that lens, Marcelo Bielsa seems like a natural name for Everton to target. The Toffees are in a bad spot and, after sacking Frank Lampard, need someone to save the season. Why not hire someone who Pep Guardiola sings the praises of?
Well, talent isn't everything. The situation has to be the right fit, too. And, in this case, El Loco simply isn't the right man for the Everton job.
Let's break it down.
Everton have sacked Frank Lampard, and Marcelo Bielsa is the club's top candidate
When a club is sitting in the relegation zone and, frankly, deserve to be there, it's only a matter of time before the manager loses their job. Frank Lampard experienced that reality on Monday.
Beyond the results — Everton sit 19th, only above the bottom spot on goal differential and turned in a meek performance against relegation rival West Ham — this was a natural time for the club to make a change. With the Toffees out of the domestic cups, they won't play another match until February 4. That provides the perfect window to identify a new manager and give them some hands-on time with the team.
As noted by The Athletic, other candidates, like Carlos Corberan and Sean Dyche, have also been discussed. Marcelo Bielsa, however, is reportedly owner Farhad Moshiri's first choice.
The appeal of that would be obvious. During his time in England, the Argentine manager led Leeds back into the Premier League, becoming a cult hero in the process. His intense, front-footed football would theoretically get the Goodison Park faithful fired up. El Loco — the Crazy One, if you will — is also a noted perfectionist and master tactician who has earned praise from Pep Guardiola.
If you're looking for someone to get your team out of trouble, that's exactly what you want, right?
Bringing Bielsa to Everton during the season sounds like a recipe for disaster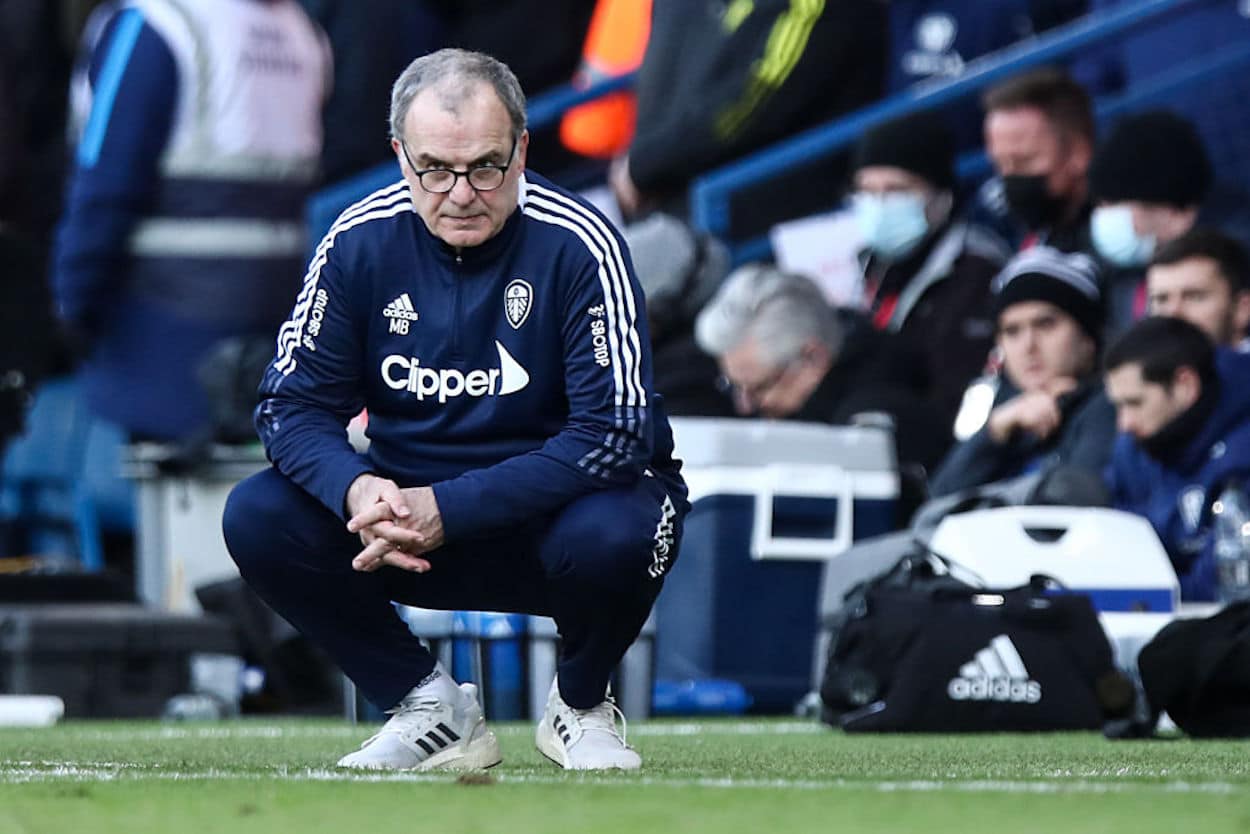 So, what's the problem with bringing Marcelo Bielsa to Everton? Well, the exact things that make the manager so special are exactly why he's not the right man to parachute into Goodison Park.
Without spending the next 500 words discussing the finer points of tactics and formations, Bielsa has a specific style of play and places high demands on his players. While there's plenty of tactical nuance — the formation, in practice, shifts to overwhelm the opposition in both attack and defense — there's also a major focus on physical fitness. Playing for El Loco means being able to run for days and then some.
As laid out on LeedsLive, Bielsa has his own "murderball" training sessions to ensure his players can handle his demands. Essentially, the session consists of a full 11-on-11 game, albeit one with a twist. When the ball goes out of play, each player needs to sprint back to their starting position for the restart in play. There are also no free kicks or other stoppages. It's just 90 minutes of full-speed football.
With all due respect to Everton, they don't have a squad that's capable of meeting those expectations out of the gate. And while that isn't a slight — it's unlikely that any club would meet Bielsa's standards if he showed up tomorrow — it does provide a very real challenge. At this point in the season, the Toffees need to start piling up the points. Spending two months getting in shape, then improving in March, simply won't cut it.
That brings us to the second part of the equation: money.
If time and money usually go together, Bielsa needs both. The manager is a perfectionist, and that extends to everything from the first-team squad to the amenities of the training ground. Hiring him means committing to letting him do things his way.
Now, juxtapose that against the fact that Everton have lost more than £371 million across the past three campaigns (h/t The Athletic) and needed to take drastic measures, like selling Richarlison, the player who's largely responsible for keeping the club up last season, to Tottenham in an effort to balance the books. Will Bielsa have the runway — let alone the time, since the transfer window is getting closer and closer to closing — to target the players he needs? Beyond that, will he be allowed to spend on "softer" factors around the club's facilities?
When you consider the Toffees' position, it's easy to identify a miracle cure and cling to it: "Bielsa, for all of his quirks, is a great manager. Surely he can save us!" That's a tempting thought process, but shortcuts rarely work. The Argentine doesn't turn around teams with his mere presence; he does it with his work. Bringing him in midseason with a rapidly closing transfer window and a potentially limited pocketbook won't allow him to do that.
In this case, as with most other things, discretion is the better part of valor. It's better not to hire Bielsa at all rather than bring him into a situation that's doomed to fail.
Will this be another bad decision to compound Everton's recent missteps? At this point, only time will tell.