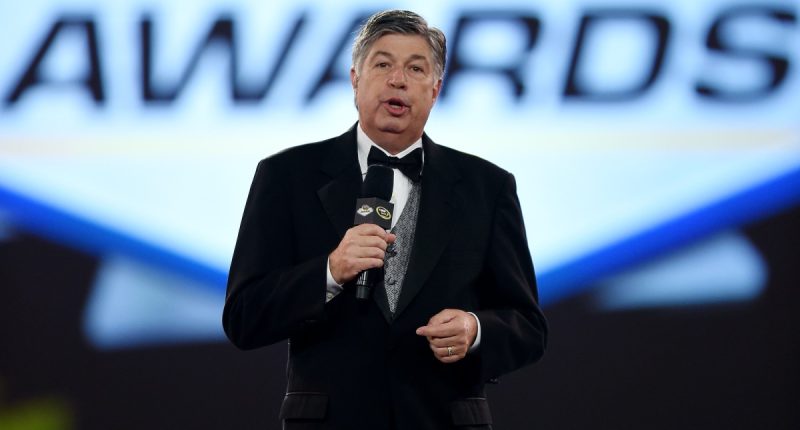 Mike Joy has had an eventful start to the 2023 NASCAR Cup Series season. Since the season-opening Daytona 500, the longtime broadcaster has been conversing with fans on social media, addressing Fox's coverage of the Great American Race and what many perceived as an overabundance of commercials.  
A couple of weeks ago at Phoenix, the 73-year-old took a much more aggressive approach, calling out a certain segment of the NASCAR viewing audience on the broadcast and talking to them condescendingly. It was unprofessional. He mentioned them again last weekend at Atlanta Motor Speedway.
This week, he apologized. 
Mike Joy talks condescendingly to 'keyboard warriors'
Mike Joy heard the complaints of viewers about too many commercials at Daytona. His Twitter timeline reveals as much. He responded to multiple comments on the topic. 
Whether it was at the direction of those higher up is unclear, but since that race, the veteran broadcaster has made sure to keep fans informed about the upcoming set of ads.
"53 laps to go," Joy said several weeks ago at Las Vegas. "We want to be back for you full-screen with green-flag pit stops, so we're going to take you Fox side-by-side with Larson leading by 1.2 over Denny Hamlin." 
Several minutes later, he provided more info before the next break.
"So with 38 laps to go, we're going to take our final side-by-side pit stop under green," Joy informed the viewers. 
A couple of weeks ago at Phoenix, with 85 laps remaining, the veteran broadcaster, who has covered more than 40 Daytona 500s, took a dramatically different and much more salty approach.
"Now, for all the keyboard warriors, I'm going to do this in words of one syllable," Joy said condescendingly. "The last green-flag full-screen break of this race comes right now."
Joy makes a second reference at Atlanta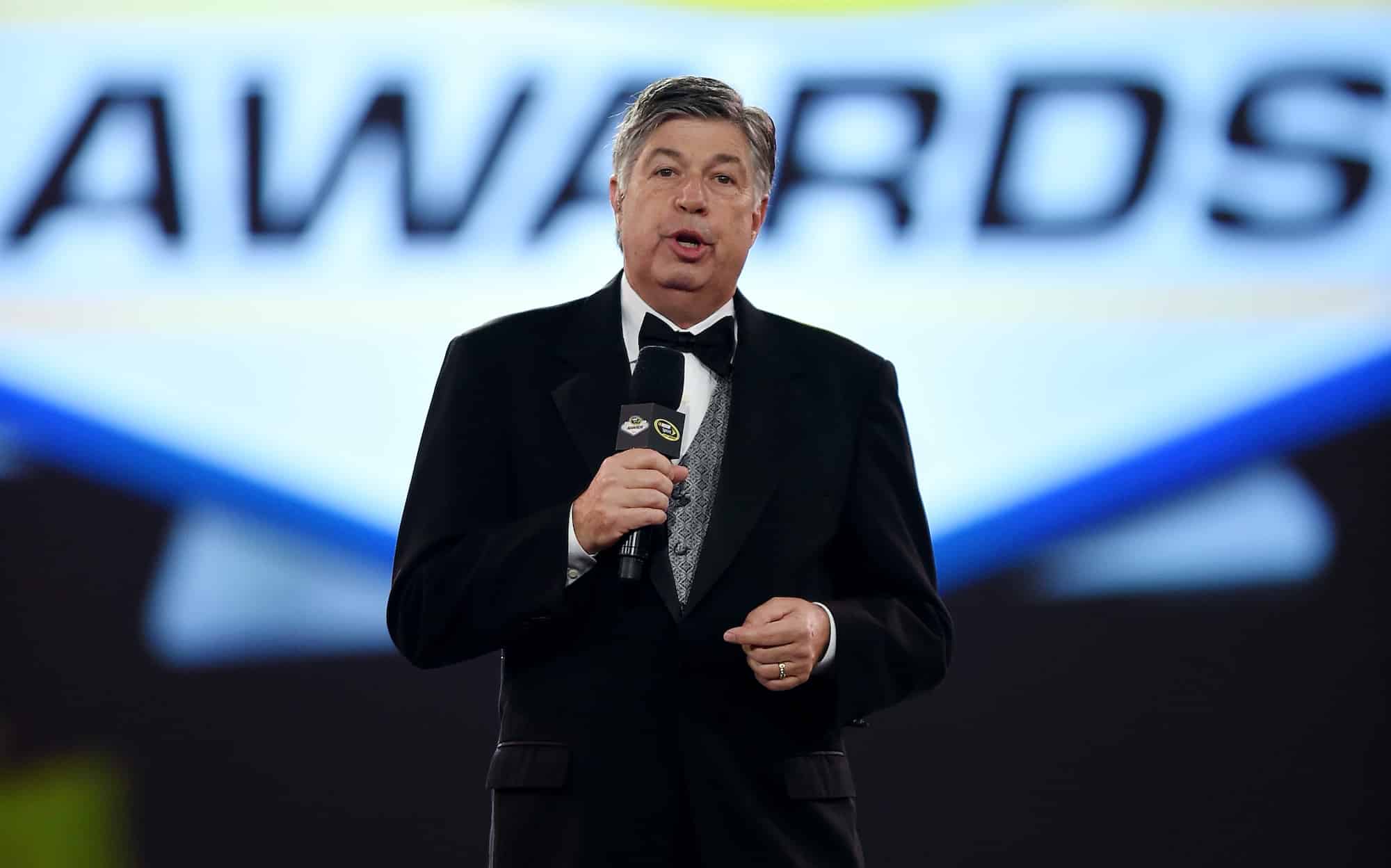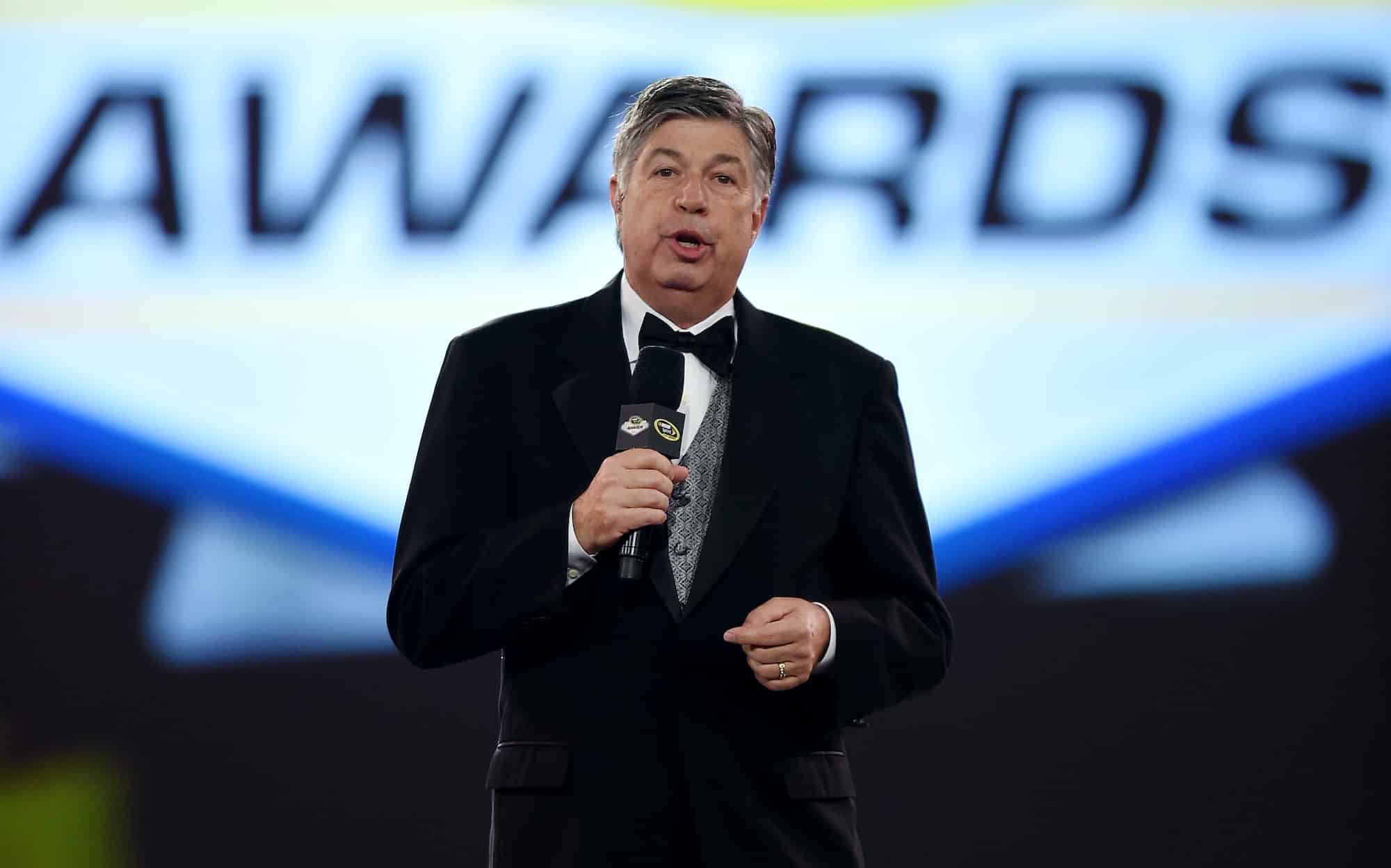 On Sunday at Atlanta, with five laps to go in Stage 1, the broadcaster once again was thinking about those fans online. 
"Welcome back to Atlanta," he said coming back from a commercial break. "This is our new Fox race tracker up at the top and I'd like to hear what the keyboard warriors think. It shows you the progress of the race in bar graph form as it goes along. It's going to morph over underneath the Fox box so you can tell at a glance where we are and how the race has progressed with just the one caution flag so far.
"Kind of get used to it, and let me know what you think on it. You know where to find me on social media."
The second reference to "keyboard warriors" this weekend at Atlanta wasn't talking down to fans but encouraging their feedback. Despite that change in tone, Joy apologized for his remarks in several tweets. 
"(1 of 3) To those stung by my "keyboard warrior" comments: I meant no disrespect to those who contribute and want to advance the sport. A small number here have an agenda. They stirred the pot to suit their purpose, and I should have ignored them.
"2) Most of you know I welcome constructive criticism and suggestions for improvement from our most ardent, expressive fans: you, the twitterverse. Your input is valued, your suggestions are read, some gain traction and you see the results as updates are made.
"3) I'm done clapping back at the few who offer only negativity, %$#&!, or personal attacks. Hope you enjoy watching the races as much as I enjoy bringing them to you. It's a privilege, not taken lightly, and a labor of love. Thanks for all the messages of support. Let's move on."
At least someone in Fox's NASCAR coverage is committing to do better. Now, if somehow the rest of the production crew could follow Joy's lead and address the numerous problems we've discussed here, fans might actually be able to watch a frustration-free broadcast.
One can dream.
For the latest breaking news and information about NASCAR's three national series, check out @kdsportswriter on Twitter.