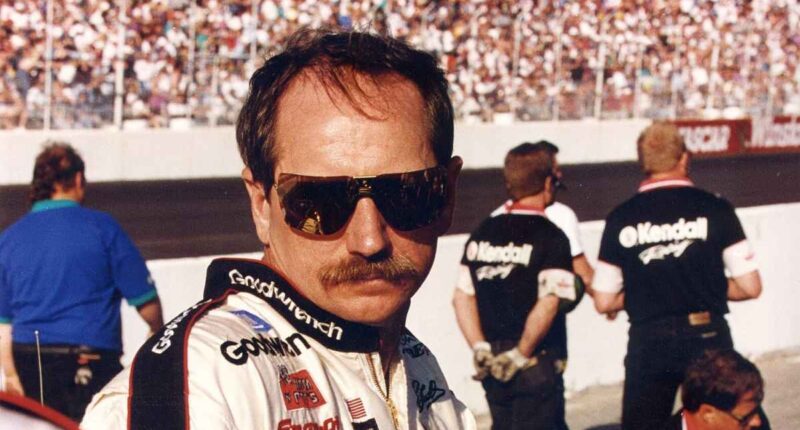 Dale Earnhardt shared a NASCAR Cup Series track with son Dale Jr. 40 times and posted 31 head-to-head wins, though they also rode onto Victory Lane twice apiece in that span.
However, The Intimidator never competed against his father in a Cup Series race as Ralph's limited fling with top-level racing ended in 1966. However, Dale Jr. recently told the story of Ralph and Dale battling once on a half-mile dirt track in Charlotte, North Carolina, during which father taught son a valuable life lesson.
Dale Earnhardt was the family's second-generation NASCAR presence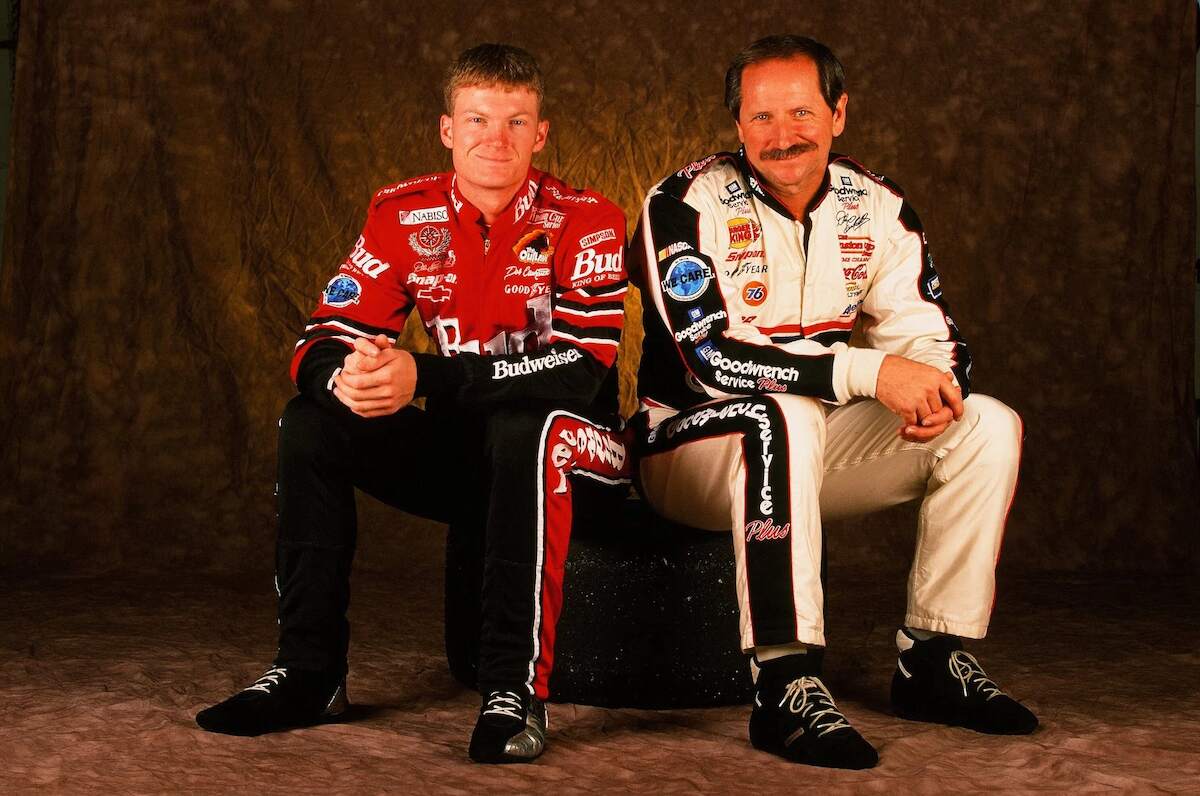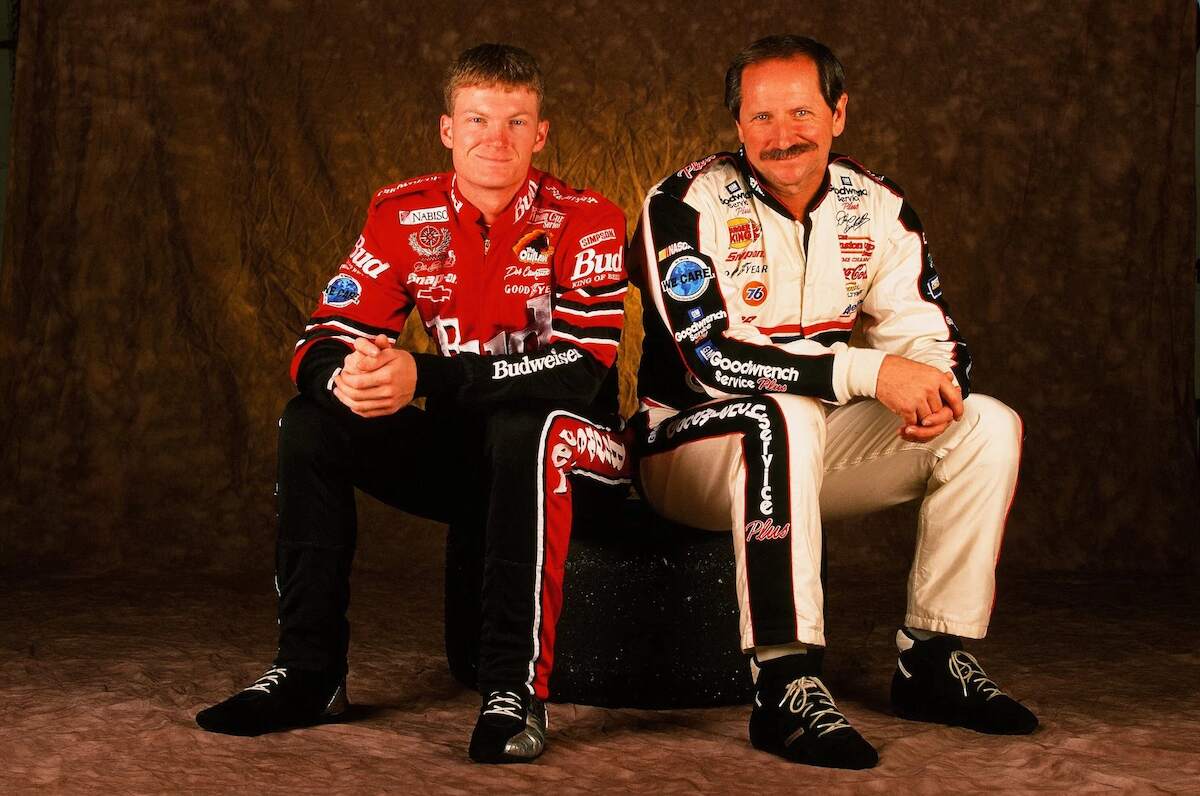 The Dale Earnhardt that NASCAR fans remember and who many celebrate could never be mistaken for being timid. The winner of 76 Cup Series races was fiercely competitive on NASCAR tracks, and there was not a trace of irony in his "The Intimidator" nickname.
Earnhardt and Richard Petty helped bring NASCAR to a new level of national prominence, and both earned their way into the Hall of Fame as seven-time series champions. Each followed a well-known father into the sport.
Lee Petty was the career leader in Cup Series wins until Richard eclipsed his total. Ralph Earnhardt never won in 51 Cup Series starts, but he was an accomplished driver on the regional circuit, and son Dale learned the craft from him.
Dale Earnhardt Jr. recounted the story of his father vs. his grandfather
Though it's likely the legendary Dale Earnhardt competed against his father other times on the North Carolina dirt-track circuit, Dale Earnhardt Jr. told a story early in the 2023 season indicating his father and grandfather only went head-to-head once.
The race he described was at Metrolina Speedway, a half-mile oval in Charlotte, and it apparently took place in 1972, probably a little more than a year before Ralph Earnhardt died. The track's sentimental value to Dale Jr. is understandable, and he made Metrolina the subject of the first episode of the Lost Speedways series he hosted on Peacock.
Dale Jr. wasn't born until 1974, so much of what he knows about the race between his father and grandfather likely was handed down by The Intimidator.
Six words to live by: 'You don't move over for anybody'
On the night in question, Ralph Earnhardt was driving a V8. Dale Earnhardt was more or less a field-filler in a V6, but he was having a good run navigating through the field when he realized his father was coming up behind him.
With Ralph possessing the faster car, Dale moved to the outside to let his father pass. But Ralph went wide, too, and rammed his son's rear bumper.
"So, now Dad's looking behind him, he's trying to figure out what's happening," Dale Jr. said. "And, bam, his dad hits him again. My dad's fuming. He's sweating, he's nervous, confused. He moves toward the infield, thinking maybe that Ralph wants the outside. But Ralph just follows him and, bam, one more time in the back.
"And I think Dad starts to realize this isn't going to end. Ralph's trying to teach him something: You don't move over for anybody, even your own flesh and blood."
Dale proceeded to take off, knowing full well he could only hold off his father's superior car for just so long.
"But he was going to make Ralph work for it," Dale Jr. continued. "That's exactly what Ralph wanted. My grandfather gets by Dad, eventually goes on and wins the race. But he pushed Dad so far and by so many cars that Dad's little V6 motor finished in the top 10, even beating some of the more powerful V8 Sportsman cars that day.
"That was the only time that Dad and Ralph ever raced each other, but it might have been the most important race of Dad's entire career. He learned something on the race track that day. It affected his driving forever. You race your race, you give 110%, and you don't move for anybody."
Got a question or observation about racing? Sportscasting's John Moriello does a mailbag column each Friday. Write to him at [email protected]