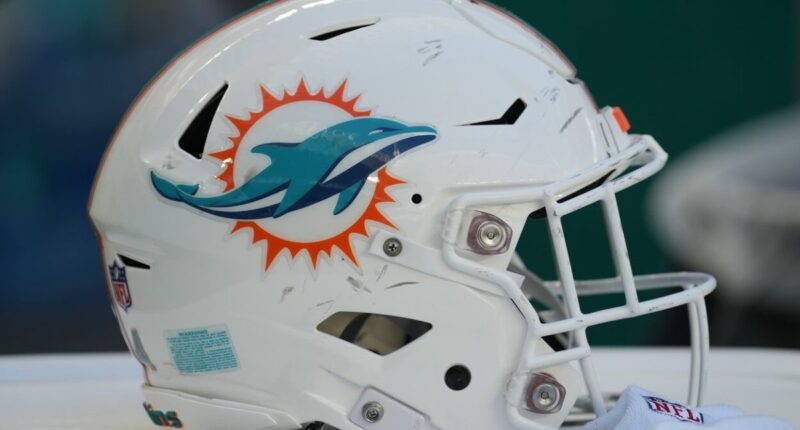 The month of May coming to a close means NFL teams have roughly three months to figure out their final rosters. For a few fortunate franchises, flipping the page to June also means more financial flexibility to add a final piece or two before training camp begins. 
While the Dallas Cowboys and the Cleveland Browns can't complain about having an extra $10 million to spend, the Miami Dolphins are the clear winners of the NFL's post-June 1 release rule. And with nearly $14 million in additional cap space, an aggressive front office can go all-in on the 2023 season and add yet another star to a team that just acquired All-Pro cornerback Jalen Ramsey in March.
Moving on from Byron Jones makes Miami a major threat to make another blockbuster move
Making Byron Jones one of the NFL's highest-paid defensive backs didn't exactly pan out for the Dolphins. Coming off a lost 2022 season in which he didn't play a single snap, the former Dallas Cowboys cornerback found himself on the chopping block in March, as ESPN's Adam Schefter reported Miami would designate Jones a post-June 1 cut. 
Although the Dolphins didn't initially reap the rewards of releasing a player who only recorded two interceptions in 30 games, they have an opportunity to cash in now that June has arrived. According to ESPN's Field Yates, six teams will pick up cap space on Friday due to post-June 1 designated releases. Miami leads the way with $13.6 million in added spending power, with the Browns ($10.915 million) and Cowboys ($10.9) not far behind. 
Based on general manager Chris Grier's history of going big-name hunting, it wouldn't be a surprise to see the Dolphins use at least a sizable portion of that $13.6 million to add a premier talent to a playoff-caliber roster.
Wide receiver may not be a significant need in Miami, given the presence of Tyreek Hill and Jaylen Waddle. Still, the idea of plugging DeAndre Hopkins into Mike McDaniel's offense should give defensive coordinators nightmares. If a lack of cap space kept the Dolphins out of the mix before, the start of a new month should eliminate that as a reason not to pursue the five-time Pro Bowler.
DeAndre Hopkins isn't the only big-name player who could soon call South Beach home
If the Dolphins pass on paying a 31-year-old receiver $15-plus million, they could still use their added cap space to improve on that side of the ball. In fact, Miami may be the perfect destination for another accomplished skill player in need of a new home: Dalvin Cook. 
The Florida native remains in limbo with the Minnesota Vikings, who desperately need to open up cap space to take care of other business. Cook, who's surpassed 1,100 rushing yards and earned a Pro Bowl berth in each of the last four seasons, carries a whopping $14.1 million cap hit in 2023. Unable to find a trade partner to this point, the Vikings may have to follow in the Arizona Cardinals' footsteps and outright release one of their most respected players. 
If that occurs, the Dolphins should be considered one of the top contenders to secure the dual-threat star's services. Not only would it be a natural fit for the Miami-born running back to come back home, but signing Cook simply makes too much sense for a team that clearly has Super Bowl aspirations. 
As much as McDaniel may have faith in former 49ers Raheem Mostert and Jeff Wilson, both veterans struggle to stay healthy. Meanwhile, Miami would be taking a huge risk by entrusting rookie third-round pick De'Von Achane to play a major role, at least right away. 
With plenty of cap space to accommodate a fair contract for Cook, the Dolphins should take advantage of cutting ties with an overpaid veteran to add a high-impact player who should still have at least two years of elite production left.
Good teams draft, develop, and retain players. And by hitting on several early-round picks in recent years, the Dolphins are in a bit of a catch-22. After all, they have to determine who deserves to get paid and continue to call Miami home for years to come. 
Obviously, Tua Tagovailoa's future remains the biggest question moving forward. When healthy, he's shown the ability to be a Pro Bowl-caliber quarterback. However, his concussion history and durability concerns could give the Dolphins pause about making him one of the highest-paid players in the league. 
On the other side of the ball, Miami must figure out what to do with Christian Wilkins. The 2019 first-round pick has developed into a rock-solid defensive tackle, but is he worth $20 million a year? The front office also has to lock up Jevon Holland, one of the NFL's top young safeties, sooner than later, which won't come cheap. 
Luckily for the Dolphins, the financial fallout from releasing Jones means more business can get done to make the team better for the long haul. But with the benefit of having a quarterback on a rookie contract coming to a close, some short-term thinking might be best for a franchise that finally has a legitimate shot at winning the Lombardi Trophy.