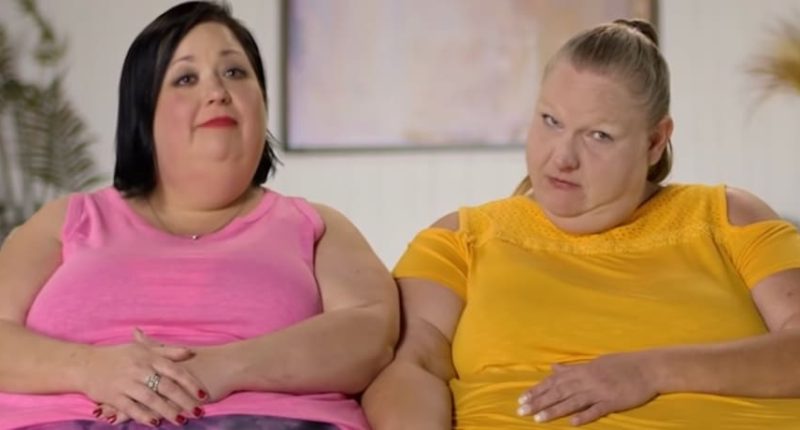 Latest posts by Zoe Barlow
(see all)
1000-Lb Best Friends Vannessa Cross has shown everyone that she can lose the extra weight and keep it off. She struggled with the news that her skin removal surgery had to be put back, but she is ready to take on the world no matter what! However, her fans have noticed that her friends are not showing her any support online.
Where Are Vannessa Cross' Friends?
It didn't take long for Redditors to share their thoughts on Vannessa's changes in life. One Redditor wrote, "Maybe they're just not showing up for me, but I feel bad for Vannessa that none of her 'best friends' seem to comment or acknowledge her Instagram posts. She's doing so so well but I've yet to see any support from Tina/Meghan/Ashely." Another added, "I feel bad for her, but they're showing her exactly who they are. Friends who can't celebrate your victories are not friends at all. I hope she finds a group of girls who show up for her like she shows up for them."
There were plenty of comments about how poorly Vannessa Cross' friends treat her, at least on social media. The comments rolled in about how her friends are jealous of her success. Vannessa has pushed her friends to do better and given them motivation. She has encouraged them every step of the way, so what happened to them?
Some Redditors chimed in that they had seen some comments from her friends, but they are few and far between. Overall, the majority of these fans think that jealousy is what it all boils down to.
The Ups And Downs Of This Season
Tere have been a lot of ups and downs for Vannessa on 1000-Lb Best Friends this season. She worked so hard to lose weight and get approved for weight loss surgery. In the end, she got approved and had the surgery, but there were other things on her mind.
Vannessa pushed to have skin removal surgery because it really was dragging her down. When she would exercise, it was painful. When she finally got approved to have that surgery, it was as if her whole life changed. However, this wasn't the only obstacle in her life.
She opened up to her fans on Instagram that she had lost her grandmother. It turns out that she was very close to her grandmother even though she didn't talk about her a lot on social media. She shared a lot of photos of her and added a sweet message. Her fans gave her a lot of love and praise.
What do you think about Vannessa Cross' friend shunning her? Would you do that to your friend? We would love to know what you think in the comments below. Stay with TV Shows Ace for more 1000-Lb Best Friends.