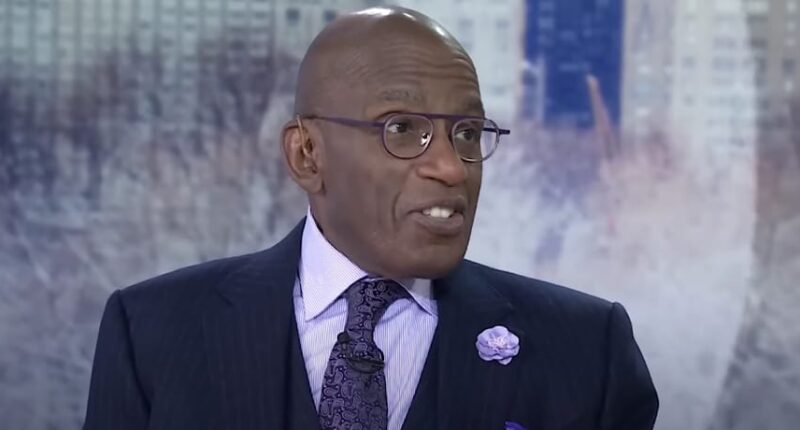 Today meteorologist Al Roker had an exchange of words with some "dirty" neighbors. He has been recovering from knee replacement surgery but he has not lost his fighting spirit. Roker took the time out to film what was going on in his neighborhood and it was actually quite disturbing. So, what did he have to show and say? Read on for more details.
Al Roker Exchanges Words With 'Dirty' Neighbors
It seems that Al Roker and his wife, Deborah Roberts are a pretty level-headed couple. They have been through a lot in the past year and do not let much get to them. However, Al recently saw some disturbing stuff in his New York neighborhood that could not be ignored. According to The Sun, he went out and went over to Saba's Pizza. This local eatery is apparently Roker's neighbor but they are quite untidy. He showcased their mess in an Instagram video and had this to say: "These are not great neighbors because we always have a mess on the street every morning."
In the caption of the video, Al Roker wrote: "Be good NYC neighbors. A lot of times, it's even worse. Please keep your outdoor space clean!!! @sabaspizza @grillpointny." He also pans to a big bin taking up a lot of space and his followers could completely relate to what he was going through. His wife, Deborah had this to say: "It's terribly unsightly and dirty !!" One follower added this: "👏 So sad. Glad you're posting this. I love the city."
Another noted: "Last time we were in the city we were appalled at it's appearance. So sad!" One chimed in with: "Call em out Uncle Al👏👏👏" Fans seemed genuinely happy that he brought attention to this ongoing problem and did not just talk about it. He took the time to not only film it but put it on social media and tag the culprits to raise awareness. This could bring the change that is necessary to make a world of difference.
A New Career?
Though Al Roker is a master and beloved as a meteorologist, it seems that he also has his pulse on being a man on the street. He is tackling litter in NYC which got him a lot of attention. So maybe this could spawn him into a different direction in his career? Whatever Al does, fans are here for it and they only want the best for him. More importantly, they want him to stay healthy and on their televisions.
Are you happy that Al Roker raised awareness about the trash problem in New York? Let us know in the comments below.
Latest posts by Amanda Lauren
(see all)