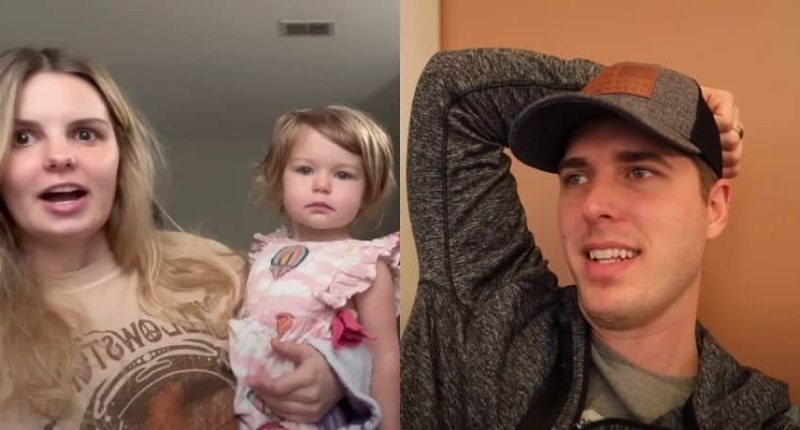 Bringing Up Bates star Alyssa Bates and her four kids were left behind at home in Florida while her husband John Webster enjoyed a solo vacation. The family shared some of the highlights from this past week and showed fans what it was like to be split up for a few days. Keep reading for all of the details and find out what happened.
The Bringing Up Bates family heads out on a new adventure.
As TV Shows Ace reported, several members of the Bates family went to Colorado this past week for a ski trip. They've been doing this every year for a few years now and they all seem to enjoy it. Not everyone can make it each year. But some of the married couples and their children are able to head out to Colorado and soak up some family time on the slopes.
Alyssa Bates previously told fans she hasn't had a chance to go on the trip in the past. This is because she's typically pregnant. She also pointed out that the one year she wasn't pregnant, they skipped the vacation for some reason. This year, Alyssa is pregnant again. She's due to have her fifth child, who is also her first son, in April 2023. So, understandably, she couldn't ski.
Alyssa Bates is stuck at home with the kids while John enjoys a family vacay.
Instead of going to Colorado and just hanging out with her family members at their rental house or partaking in low-risk activities, Alyssa stayed home in Florida with her four daughters, Allie, Lexi, Zoey, and Maci. John ended up joining the Bates family on the vacation. So, he had the chance to relax, hit the slopes, and enjoy some family time while his pregnant wife held down the fort at home.
The Websters shared all about their week in their latest YouTube video. The video flipped back and forth between John's activities in Colorado and Alyssa's time with the girls at home. Despite being apart, it looks like John, Alyssa, and their daughters all had a nice week. Maybe in 2024, Alyssa, the girls, and the baby boy can tag along.
So, what do you think of John Webster going on vacation without his pregnant wife Alyssa Bates, and their four daughters? Are you glad he got to go and be a part of the Bates family tradition? Sound off in the comments section below, and come back to TV Shows Ace for more news about the Bringing Up Bates stars. You can watch the new YouTube video below.
Latest posts by Aubrey Chorpenning
(see all)