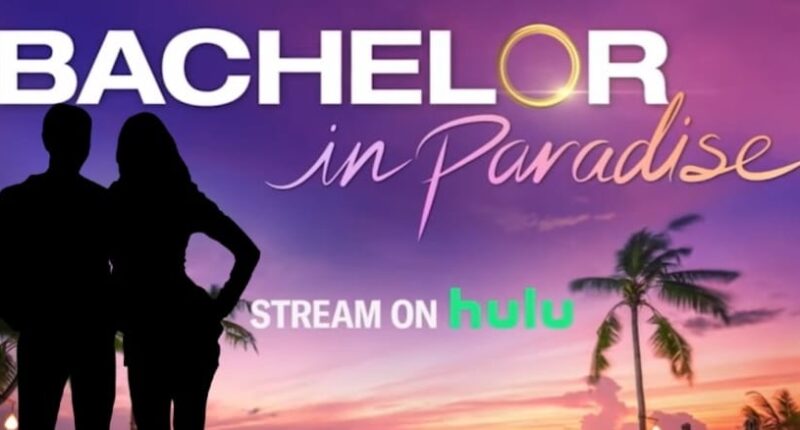 Reality Steve shared more today on his daily roundup about who he thinks will be on Bachelor in Paradise Season 9. In fact, he said this particular person he can pretty much guarantee will be there. Who is he talking about and who else does he think will be there? Keep reading to find out the scoop.
Reality Steve says this former lead will be on BIP
Reality Steve went to his daily podcast to share that he cannot almost guarantee one former lead will be heading to Mexico this weekend for Bachelor in Paradise. Katie Thurston got Bachelor Nation in a buzz when she confirmed she would not be going to the beach because there are already enough leads going already.
Who is she talking about? Steve believes the former lead going to the beach is Rachel Recchia. He went on further to say that from what he has heard Gabby Windey will not be joining her. Steve also said he thinks Michelle Young is not going to Paradise either.
As for Rachel, Steve thinks she will be part of the original cast to appear. What he can't figure out is which other leads Katie is talking about. The only other one he could think of that may or may not be going is Peter Weber. Most of the other leads have denied going or are in relationships.
Long ago, Rachel had mentioned only doing BIP if Michelle Young went with her. Steve doesn't think that is happening.
Who else may be going to Paradise?
Reality Steve shared that he also believes a big majority of the women being cast for Season 9 will be women from Zach Shallcross' season of the show. He has previously mentioned Davia Esther Bunch, Ariel Frenkel, Gabi Elnicki, Jess Girod and Christina Mandrell.
As for the men, he believes there will be several on the season from Charity Lawson's season of The Bachelorette. This means there will be some men on the beach who nobody knows anything about. Charity's season does not even premiere until June 26.
Other than these probably cast members, there is no confirmation about who fans can expect to see on the show. However, contestants will start flying to Mexico this weekend. Filming is set to begin next Tuesday or Wednesday according to Steve.
What do you think about Steve believing Rachel Recchia is heading to Paradise? Do you think she may find love this time?
Stay tuned for more updates on all your Bachelor Nation faves.
Latest posts by Jamie Colclasure
(see all)