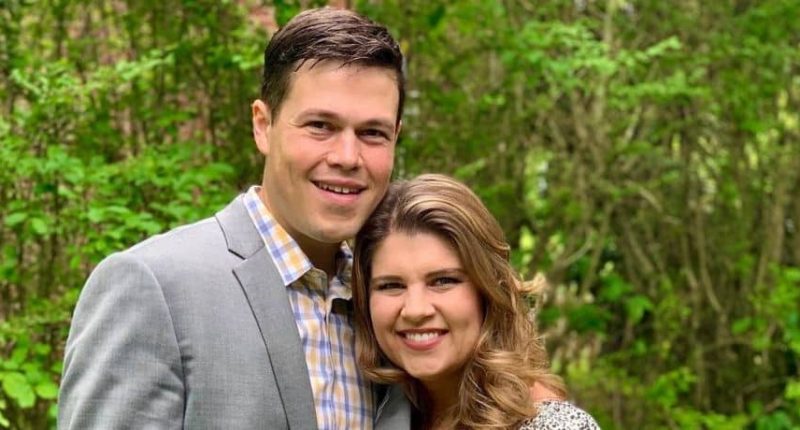 Bringing Up Bates star Michael Bates Keilen is spilling to fans why she continues to wear skirts and dresses, despite many of her sisters starting to wear pants instead. Why has the 33-year-old kept following her parents' strict modesty rules despite being married and living on her own? She's finally sharing the answer fans have been searching for. Scroll down to see what she has to say.
Michael Bates Keilen welcomes inquiries from fans.
Of all of the members of the Bates family, Michael isn't the most active on social media. But she does pop on Instagram here and there to share life updates with fans. She sometimes shares sweet photos of her many nieces and nephews or gives fans a look behind the scenes as she sews items for her shop.
Most recently, she posted on her Instagram Stories and allowed fans to send in assumptions about her and her husband Brandon.
She addressed a number of different topics about her life, getting quite personal. For the first time ever, she revealed that she has an angel baby girl in heaven. She also talked about IVF, surrogacy, and adoption.
On a lighter note, fans are also curious about Michael's stance when it comes to wearing pants. Many of her sisters now wear pants, but in photos, she is always wearing skirts or dresses. This was a rule for her growing up, as Bringing Up Bates fans may know. But today, she continues to stick to those guidelines set by her parents many years ago.
Why does the Bringing Up Bates star still wear dresses?
One fan submitted an assumption, guessing that Michael Bates continues to wear skirts and dresses simply because she wants to. So, the former UPtv star shared her reasoning behind this decision. On her Instagram Stories, she wrote:
"This is true! Wearing dresses is my personal preference. Skirts and dresses make [me] feel comfortable and feminine."
You can check out the response below. She also included a photo of herself and her husband Brandon. In the snap, Michael is wearing a dress with a cardigan and sneakers.
So, does it surprise you that Michael Bates Keilen continues to wear skirts and dresses? Do you think she will ever switch to pants like many of her sisters have? Share your thoughts in the comments section below, and come back to TV Shows Ace for more news about the Bringing Up Bates family.
Latest posts by Aubrey Chorpenning
(see all)