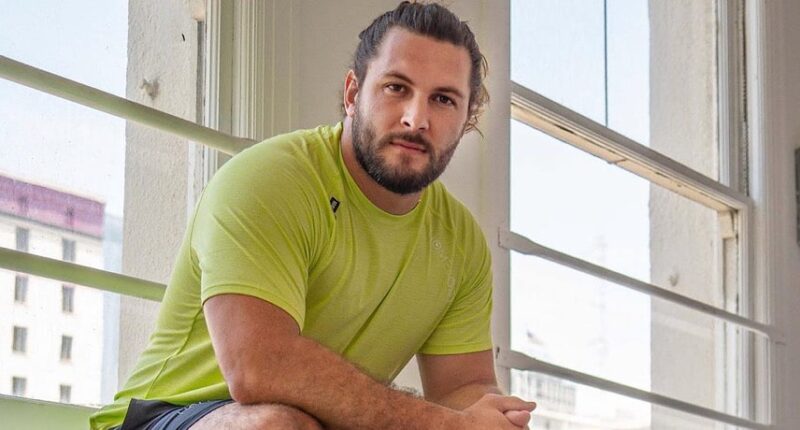 Brock Davies has a theory on why the Vanderpump Rules cast wouldn't film again. There has been a lot of speculation about a bombshell that will be dropped at the reunion. This is why the cast has supposedly been told to wait on anything having to do with contracts. So, what does Scheana Shay's husband think the real reason could be? Read on for more details.
Brock Davies' Theory On Why Pump Rules Cast Wouldn't Film Again
There have been many rumors about why the Pump Rules cast has yet to sign on for Season 11. Yes, the series has been renewed but the cast is holding back. This has been an exciting season as a huge scandal broke barely a month into Season 10 airing. That changed everything including viewership which went through the roof. Then, for the first time ever, the reunion had to be split. Raquel Leviss, who had been having an affair with Tom Sandoval, alleged Scheana Shay punched her and filed a TRO. Sandoval had been dating Scheana's best friend, Ariana Madix when he started having this affair with Raquel, also a close friend.
Scheana admitted to shoving her and throwing her phone but due to the TRO, the women had to be 100 yards apart. This meant that they could not film the reunion together. However, something explosive is said to happen at the reunion that only one cast member and the showrunner know about. It could make the cast might not want to sign their contracts but what could it be? According to Us Weekly, Brock Davies thinks he has the answer. "I mean, yeah, if they don't pay them properly, but I have no idea," he guessed.
So, essentially, Brock Davies believes that it all comes down to money which is not completely out of the realm. It has been speculated that Tom Sandoval believes he is worth a lot after the scandal. The cast also believes that they had an epic season and should be paid what they are due. However, Brock openly admits that he really has no skin in the game and has no idea how this actually works for the cast.
The Truth Is…
Brock Davies went on to add: "That's not my world, honestly. I learned very quickly after season 9. I think my best place is by Scheana's side, not in front of her, [but] by her side and [supporting] her. However, that means going through filming and going through all of this, and I think that's the same for all the cast." He also shared that the cast has long friendships so the emotions that they are experiencing and showing are completely genuine.
Do you think money is one of the factors keeping the cast from signing or is there really a deep, dark secret? Let us know and watch Vanderpump Rules Wednesdays on Bravo.
Latest posts by Amanda Lauren
(see all)