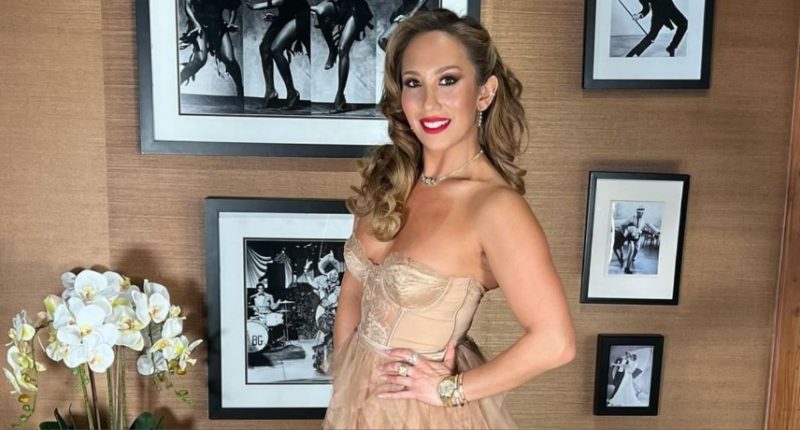 Latest posts by Nikole Behrens
(see all)
Professional dancer Cheryl Burke and actor Matthew Lawrence ended their marriage last year.
Although plenty of fans were saddened to hear about the split, it seems like it was ultimately the right move for both of them. Since the split, Matthew Lawrence has started exclusively seeing TLC singer Chilli.
Meanwhile, Cheryl has been pretty quiet about her personal life. However, she did choose to share a cute birthday message with someone very special in her life. Keep reading to see who it was!
Cheryl Burke pens a sweet birthday message for someone special in her life
Cheryl Burke won't return to Dancing With The Stars this fall. But she's still looking for new, creative projects to get involved with. According to Tom Bergeron's Instagram, the two collaborate from time to time.
Fans are really excited to see what they come up with. But when she's not working on projects, the 38-year-old dancer always makes time for that special someone in her life.
Cheryl Burke's Instagram followers know that she is a dedicated dog mom, so it's not a huge surprise that she would pen such a sweet birthday message for her pet.
"My life is brighter with you in it. Happy Birthday to this special soul," the former DWTS pro shared on Instagram. "Thank you for filling my life with love, joy, and so much happiness. 🤍🐶"
It was quite a touching post — even if it was about her dog, Ysa. Cheryl Burke recently won full custody of the little dog after divorcing Matthew Lawrence.
"Happy Birthday Ysa!!! 🥳🥳🥳🎉🎉🎉❤️❤️❤️❤️ dogs are the best😍😍😍" DWTS troupe member Kateryna Klishyna wrote in the comments.
"Best dog ever!!" Cheryl's Season 31 partner Sam Champion added. 
For the time being, it seems like Cheryl Burke is perfectly content to be single. Right now, she's focusing on herself and being the best dog mom to Ysa that she possibly can be.
Will love ever be on the table again?
Cheryl Burke may not be dating right now, but she hasn't entirely ruled it out either. In recent interviews, she's discussed focusing on her mental health instead.
"I refuse to use dating apps. And Patti 'Millionaire Matchmaker' Stanger, she's working on it, but it's not easy and I'm not in a rush," the dancer told PEOPLE earlier this year. "I think I definitely have a lot of growing and evolving to do, and now…I have the time to really do that without the anxiety of a timeline. It couldn't have happened at a better time, because I'm ready for it now."
Right now, Cheryl's fans wish her the best as she focuses on her own personal growth. When the former pro decides to look for love again, she will let people know.
Follow TV Shows Ace online for the latest on Dancing With The Stars news!