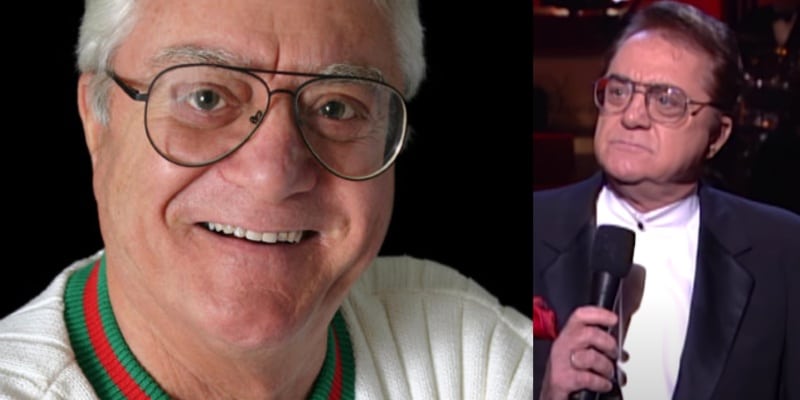 Tragic news for fans of comedy as actor and comedian Pat Cooper has been confirmed dead at the age of 92. Married twice during his lifetime, he created a name for himself in the comedy world with a pretty controversial approach that started out as mocking Italian American families (like his own) before progressing into comedically dissing celebrities including Howard Stern and Frank Sinatra.
Tragically, per The New York Times, Pat Cooper was confirmed dead at the age of 93 in an official statement from his wife, Emily Conner. It was also confirmed the actor and comedian passed away in the comfort of his own home on Tuesday, June 6th in Las Vegas.
Pat Cooper. The inimitable. The ineffable. One of the finest gentlemen I ever had the pleasure of knowing. pic.twitter.com/9LQUn6TYbB

— ??Lionel?? (@LionelMedia) June 7, 2023
Comedian & Actor Pat Cooper Confirmed Dead At 93
While rocking a tuxedo and a pair of spectacles, Pat Cooper won the hearts of many as he went on comedic rants about his background, his Italian roots, his enemies, and anything else that happened to grind his gears. Given his age, many fans of the actor and comedian assume his cause of death may have just been natural causes due to aging. But, has his cause of death been made public just yet?
RIP to a Very Funny Talented Man,Pat Cooper has Passed Away at 93.#Comedian #entertainment #RIPPatCooper pic.twitter.com/p6ggTfOnBL

— Tom's Old Days (@sigg20) June 7, 2023
Unfortunately, with news of his death still being fairly fresh… His cause of death has yet to be made public. In fact, most of the reports of his death include very little (if any) information on his passing. Instead, his fans are choosing to focus on detailing the incredible life and career he lived.
So sad to hear that the brilliant comedian Pat Cooper has passed away at the age of 93. He was one of my favorite guests of all time. He and I appeared at Carnegie Hall once a year in an all-star charity benefit, the picture below from 1993. @thepatcooper #patcooper pic.twitter.com/Llv43tZWRY

— MARK SIMONE (@MarkSimoneNY) June 7, 2023
While most known him best as a comedian, he was a frequent guest on both Ed Sullivan and Howard Stern's shows. Likewise, he played himself in an episode of Seinfeld. He also starred alongside Rober DeNiro in Analyze This (1999) and the 2002 film called Analyze That. He played the role of Salvatore Masiello in both films.
A few other notable titles attached to his acting resume include Silent Predator, Code of Ethics, and This Thing of Ours. In 2011, his memoir titled How Dare You Say How Dare Me! was published. And, in 2014, Pat Cooper landed on Comedy Central's 100 Greatest Stand-Ups of All Time list as number 69.
Rest in peace, Pat Cooper. Your memory will live on through your comedy skits and the 21 acting credits attached to the resume at the time of your passing.
Latest posts by Trisha Faulkner
(see all)