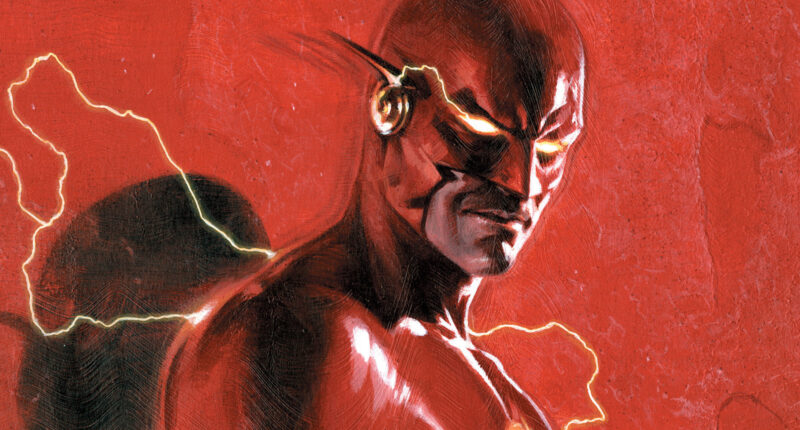 In a first look at "The Flash" #2, Wally West is in a very unusual situation. He breaks through some sort of cosmic door and finds himself surrounded by alien creatures known as The Stillness. In a press release, writer Si Spurrier referred to the new characters as "explorers of a sort." He said the entities have a "mischievous" relationship with time and space, saying they will stretch the understanding of what it is to be a sentient being in the universe. Spurrier added they exist on multiple planes of reality. When it comes to the Speed Force, Spurrier said they know much more than any other living creature, including The Flash.
"Their understanding of what we know as 'The Speed Force' far exceeds that of any existing Flash or earthbound scientist, hence their enigmatic (and dire) assessment of Wally West's abilities. And yet, more worrying still is that for all their immeasurable power, their main goal is to attract the attention of an even higher form of life."
Spurrier said The Stillness will take note of Wally West's abilities and assess what is going wrong with the Speed Force and The Flash's connection to it. The preview shows The Stillness surrounding Wally while seemingly acting like a cosmic clean-up crew in the wake of the mess caused by Indigo Streak and Grodd. Spurrier mentioned The Stillness exist above and beyond concepts of good and evil. So, the fact that they are interested in Wally is notable — the cosmic beings appear impressed that a human has such incredible powers.