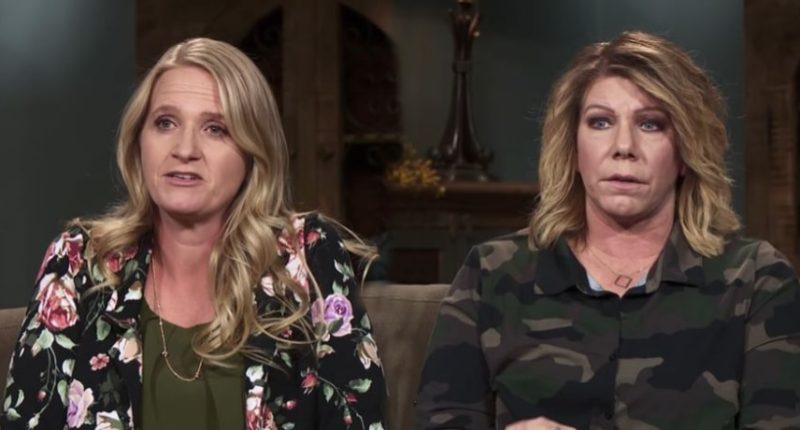 Sister Wives star Meri Brown gave Christine Brown toxic advice to sabotage her relationship with Kody Brown. During the initial years of the TLC show, Christine admitted to Meri that her relationship was lacking romance since Robyn became a part of the family. However, the mother of one had weird and damaging advice for Christine. What was Meri's advice for her sister wife? Keep reading to find out the details!
Christine Brown Admits Kody Brown Never Loved Her
From the very start of their relationship, Christine had admitted that Kody was never really into her but he did adore her. "I really loved him tons and he kind of loved me. And we went back and forth," she explained.
[Source: YouTube]
The lack of passion was what got Christine walking on her toes when Kody decided to marry Robyn. The mother of six was very reluctant from the start to accept Robyn. She also voiced her concerns to Kody before the marriage happened, yet Kody never listened.
Meri Brown Wants Christine To Fix Herself
In Season 4, Episode 2, Christine is seen talking to Meri about the lack of romance with Kody after he started courting Robyn. On Reddit, the OP talked about toxic advice Meri gave Christine in response to their conversation.
"Meri gives toxic advice about how to fix it. She says fix yourself first and then eventually he'll admit he was wrong. Meri says it might take years for him to admit he is wrong but he won't want to come around you until you change yourself," they explained.
[Source: YouTube]
The OP further clarified that the advice was extremely toxic and any relationship is a two-way street that requires things to be worked on both ends.
"But since they're dealing with Kody, is it toxic because he's toxic?" they asked.
Sister Wives Fans Feel Meri Brown Knows Kody Well
A fan agreed with the OP and said, "Although it may be toxic advice, it shows Meri knows Kody very well."
"I'm not sure I agree that it was bad advice. The truth is, you can't change someone else; you really do only have control over yourself," explained a third fan.
Several other fans also agreed that it was actually good advice because after Christine really started focusing on herself, she became confident and self-assured. Furthermore, they asserted that Christine got the courage to take a stand for her and had the courage to leave a toxic relationship.
[Source: YouTube]
A fourth fan revealed, "Meri admitted years later that her relationship with Kody was in an equally bad place but she wanted Christine feel like she was the only one going through that which is insanely b***hy."
Although Meri did apologize for doing this to Christine, had she admitted her marital issues early on, they could have together voiced their concerns and cleared the cracks.
What do you think of Meri Brown's advice to Christine? Share your thoughts in the comments and check back with TV Shows Ace for more on Sister Wives!
Latest posts by Priyanka Chandrakar
(see all)