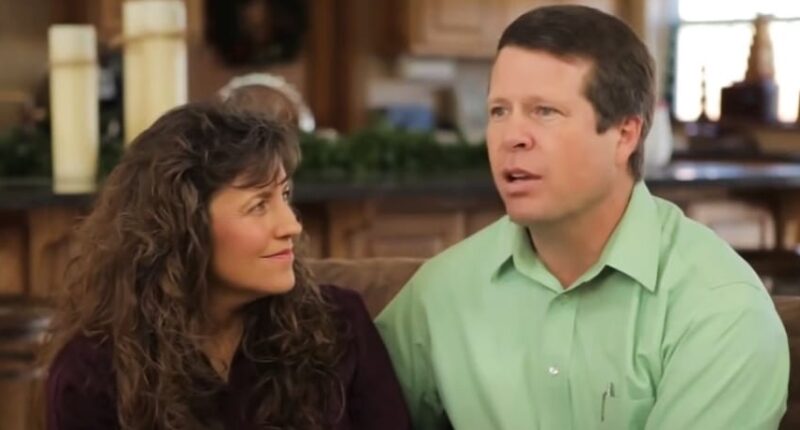 Is the Duggar family strategically planning to deflect from the release of the new docuseries? It looks that way based on a few moves they've recently made. What's going on? Keep reading for all of the details and decide for yourself what they might be up to.
Duggar Family Docuseries Premieres Friday
On Friday, June 2, Shiny Happy People: Duggar Family Secrets premieres on Amazon Prime Video. The series features four episodes that delve into the family's lives and scandals, as well as their religious beliefs. They are a part of the IBLP (Institute of Basic Life Principles), which has been linked to a variety of harmful practices. In the docuseries, viewers will hear from IBLP survivors, as well as Derick and Jill Dillard and Amy and Dillon King.
Based on what's been revealed about the series so far, it doesn't sound like it will paint the Duggars in the best light. For this reason, they might be attempting to draw attention away from it.
Are Jim Bob & Michelle Deflecting From Docuseries?
In a new Instagram post, Katie Joy of Without a Crystal Ball drew attention to a few recent blog posts the Duggar family made on their blog. They had not updated their blog in months, but they just now dropped several new posts. This happened days before the docuseries' premiere.
You can see Katie Joy's post below. In her post, she explained, "Jim Bob uses his kids to make content which he now shares on his website. Nothing has changed. This is why consuming their content helps no one but Jim Bob."
In addition to the blog posts, Jed Duggar seems to be planning his baby's birth announcement around the timing of the docuseries' release. On Thursday, June 1, Jed released the first part of the birth vlog and teased that the second half would release on Friday, June 2. His wife, Katey, was due to give birth about a week ago, so it's possible he delayed releasing the video based on the timing of the docuseries. This could be a way the family is attempting to deflect from the docuseries.
Of course, it's possible that the timing of all of this is purely a coincidence.
So, do you think that the Duggar family is attempting to deflect from the docuseries? Or do you think there could be another explanation for their recent blog posts and Jed Duggar's baby news coming soon? Sound off in the comments section below, and come back to TV Shows Ace for more news about the former Counting On stars. Below, you can watch the Shiny Happy People trailer. It's available to stream on-demand on Amazon Prime Video on June 2.
Latest posts by Aubrey Chorpenning
(see all)