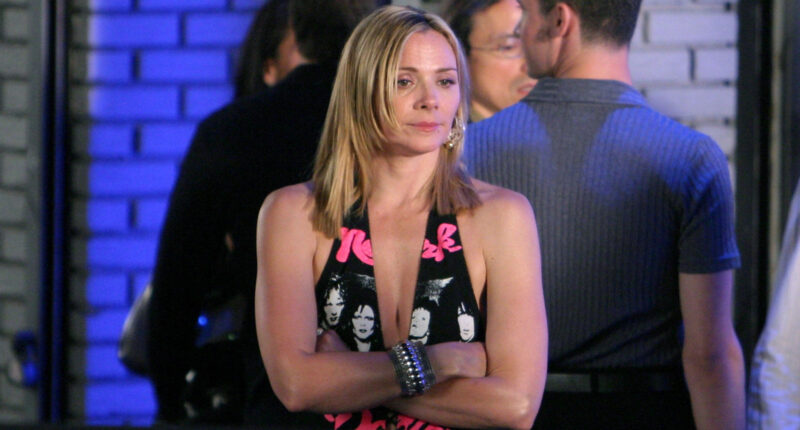 With all of this in mind, it was definitely tricky for the "…And Just Like That" writers to write out a character as vital to this franchise as Samantha Jones (a character many have pointed out usually puts the "sex" in "Sex and the City"). In a fairly clumsy move, the writers immediately establish that Samantha has moved to London… but as it turns out, there's a lot more to it.
A conversation between Carrie and Miranda (Nixon) reveals that Samantha didn't just move to London, but cut off her three former friends entirely after a professional disagreement with Carrie. After several years of working together, Carrie could no longer justify keeping Samantha on her payroll as her book publicist and ended their professional relationship, at which point Samantha apparently moved abroad and stopped speaking to Miranda, Charlotte, and Carrie all together. "I always thought the four of us would be friends forever," Carrie tells Miranda, following it with a much harsher take on everything: "I thought I was more to her than an ATM."
Samantha isn't the only original cast member who didn't stick around for the reboot; Chris Noth briefly appears in the first episode as Carrie's husband Mr. Big, but after a heart attack on a Peloton, he dies at the very end of the installment. Having Samantha still "exist" in the world, though, was a harder pill for fans to swallow, and her presence is only marked by flowers that Samantha sends to Big's funeral, as well as the text message she exchanges with Carrie at the end of the season.