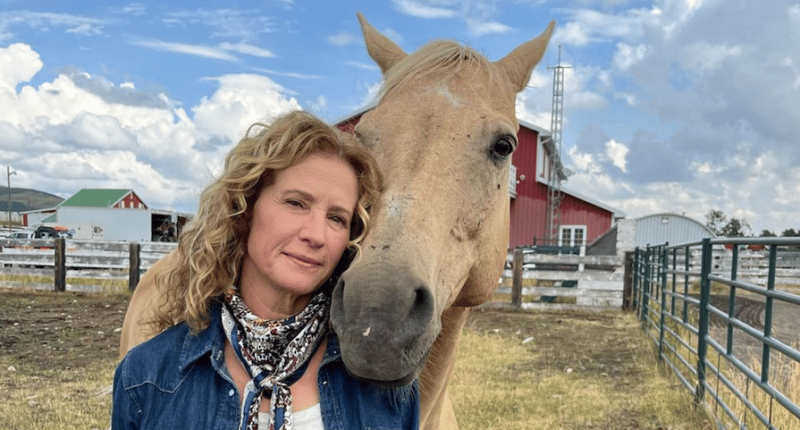 Hallmark has a new rodeo drama series that will make both Heartland and Yellowstone fans happy. This is new Hallmark series is called Ride.
On Tuesday, Hallmark announced when the series will premiere. Who stars in it, what is it about and when can you watch it? We have all the details.
Who Stars In Hallmark's Ride?
Firstly, starring in Hallmark's Ride are Nancy Travis (Last Man Standing), Tiera Skovbye (Riverdale) Beau Mirchoff (Good Trouble), Sarah Garcia (The Flash), Jake Foy (Designated Survivor), and Tyler Jacob Moore (Shameless). A couple more Hallmark regulars will also be reoccurring including Marcus Rosner (Romance To The Rescue), and Dylan Neal (The Gourmet Detective).
What Is New Hallmark Rodeo Drama Series About?
What is Ride about? According to TV Line, this is a multi-generational rodeo family drama that takes place in Colorado. This centers around the McMurray family and their rodeo dynasty. The McMcMurrays is a one-generation rodeo family that is dealt a tragic loss. The series explores how each character deals with this tragedy, and transforms to fight for the survival of the ranch.
Who will step up and lead the ranch forward?
Travis portrays Isabel McMurray. Nothing gets past the McMurray matriarch. She rules with an iron fist. Mirchoff is Cash McMurray. Born the second son, this spare suddenly finds himself the son that is going to carry the family legacy. Does he have the grit to make it happen?
Sikovbye portrays Missy, a former rodeo queen who is now married into the McMurray family. She has to work at fitting in with the rodeo family. Foy is Tuff McMurray, Isabel's youngest son.
When Does Ride Premiere?
The premiere of Ride is on Sunday, March 26, at 9 p.m., Eastern, on Hallmark and Peacock. Peacock will air each episode up to 72 hours after the premiere.
In addition, that also happens to be the final episode of The Way Home Season 1. Hallmark will air the finale at 8 p.m., Eastern, an hour earlier.
As there will be 10 episodes of Ride, this final episode should be on Sunday, May 28.
When Will Hallmark's When Calls The Heart Premiere?
Lastly, Hallmark fans, particularly Hearties, may want to know the premiere date of When Calls The Heart Season 10. The upcoming season will premiere in late July. Although there is no premiere date announced, it will likely be on the final Sunday of July. That is the 30th. This is because Hallmark's annual Christmas in July will dominate their airwaves through July.
Hallmark's 2023 HOLIDAZED series, starring Erin Cahill, Ian Harding, Lillian Lim, Tim Perez, Barry Levy and Jacob Insley, among others, still filming in Victoria.https://t.co/8PgFPvT5aw

— Ho! Ho! Holiday Viewing! (@SleepyKittyPaw) November 17, 2022
In addition, Hallmark will premiere a holiday series called Holidazed sometime during Countdown To Christmas. This means that the network is really doubling down on series by introducing three new ones in 2023.
Are you looking forward to watching Hallmark's new rodeo drama Ride?
Latest posts by Georgia Makitalo
(see all)