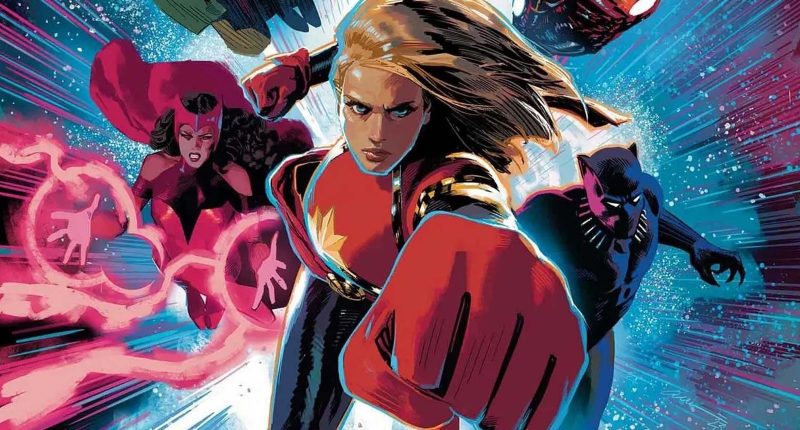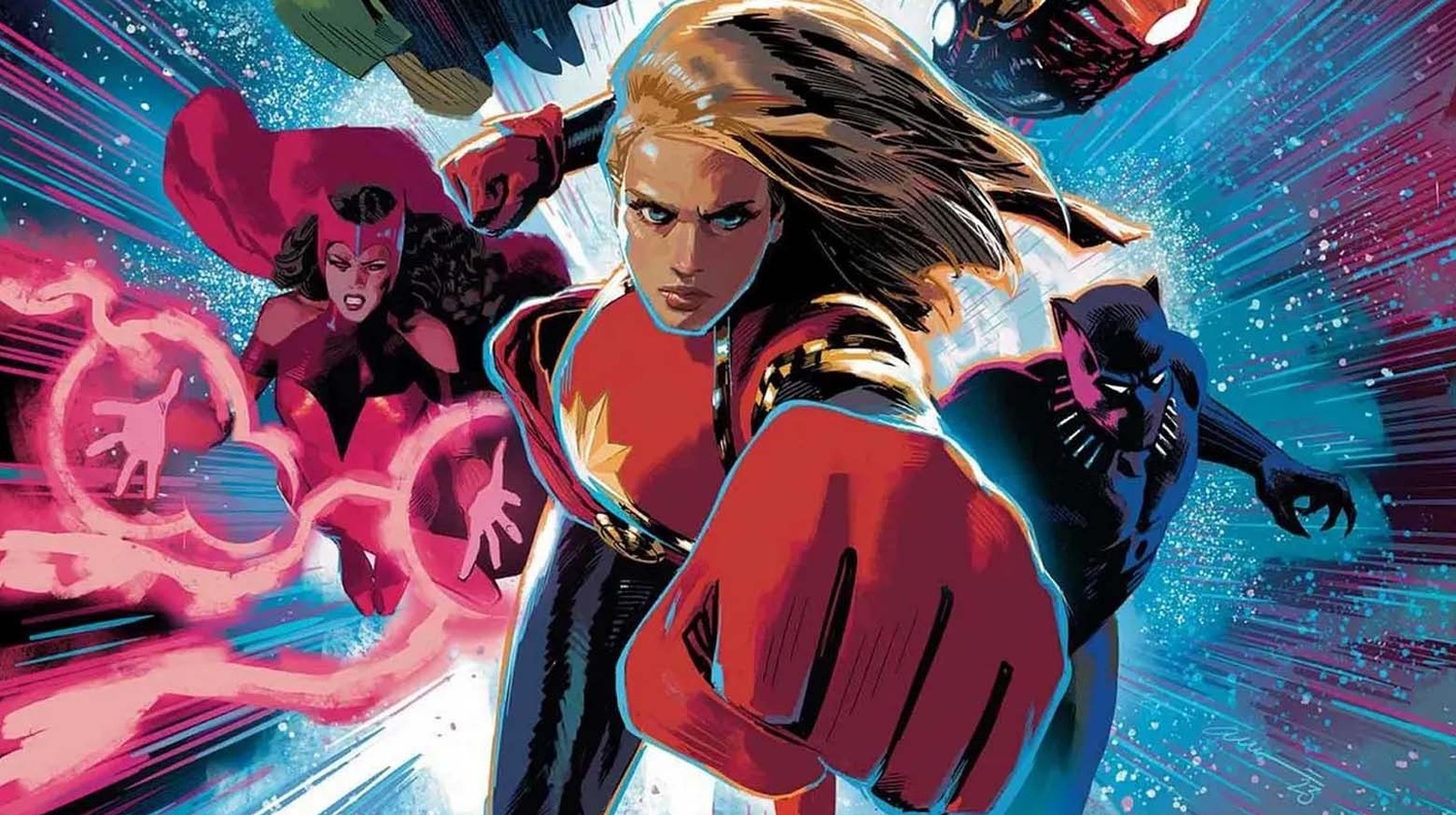 Following the conclusion of the "Infinity Saga," the Avengers as audiences know it is about to get a considerable shake-up. Heroes like She-Hulk, Shang-Chi, Ms. Marvel, and Moon Knight appear destined to join the next iteration of Earth's Mightiest Heroes, while Captain Marvel and Sam Wilson's Captain America are primed to be leaders of the new team.
With their new "Avengers" run in the comics, Jed MacKay and C.F. Villa are bringing the team back to basics. With hundreds of Avengers featured in Jason Aaron's long-spanning run on the book, including a final main team starring the likes of Nighthawk, Starbrand, and Maya Lopez wielding the Phoenix Force, the ever-changing roster felt like a collection of some smaller names besides Iron Man, Captain America, and Thor.
MacKay and Villa are keeping things much more contained as the teased team features Scarlet Witch, Captain Marvel, Iron Man, Captain America (Sam Wilson), Black Panther, Vision, and Thor. Not only does the team consist of heavy hitters, but more than half the team are instantly recognizable heroes who are expected to play huge roles on the next Avengers team in the Marvel Cinematic Universe.
It might not seem like a big deal at first glance, but the new "Avengers" run is smartly positioning itself so that both longtime Marvel Comics readers who want to see a collection of some of the greatest characters the publisher has to offer in a single book, and MCU fans, will both recognize the team — as the synergy is extremely important. It will be fascinating to see how the team evolves and whether more members, such as Moon Knight or Doctor Strange (who MacKay is currently writing in ongoing series), further solidify the symbiotic wave between comics and film. The comics can continue to add rising heroes as members of the Avengers, as they grow.