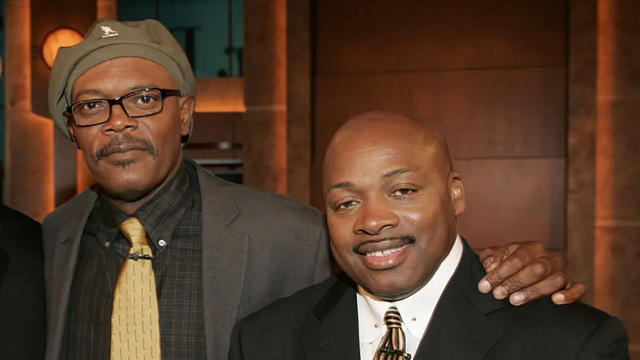 Is Coach Carter a True Story: The movie Coach Carter has become a true classic in the world of sports cinema? It tells the story of how one coach at an urban high school in Northern California changed the lives of his basketball team's players. Screen legend Samuel L. Jackson plays coach Ken Carter.
In 2005, MTV Films released a film that quickly became a box office smash. Film debut of Channing Tatum, who has since become one of the biggest performers in Hollywood; features pop diva Ashanti as the girlfriend of one of the basketball players.
Coach Carter has all the hallmarks of a high school sports movie like Remember The Titans, replete with the savior teacher stereotype, but it doesn't have the conventional ending of the team winning. Rather, Carter emphasized to the pupils that basketball proficiency is not the only yardstick by which they should be judged.
Carter's methods were so successful that all of his basketball players graduated when only a tiny fraction was expected to do so, and most went on to play basketball at the collegiate level. The movie finishes on a bright note (even sparking the 'Hopeful' TikTok trend 15 years later), but how much of the story is real?
Is Coach Carter a True Story?
Truthful incidents served as inspiration for Coach Carter. The legendary basketball coach of Northern California's Richmond High School, Ken Carter, was a real person. The lockout that occurred during the 1998–1999 season was the inspiration for this film.
When Carter's basketball team (including Channing Tatum's Jason Lyle) failed to live up to the academic and behavioral contracts he had them sign at the beginning of the season, he locked the gym and kept them from playing. The actual Carter claims that this year's Carter teams had the best start in school history, going 13-0 across the board across the freshmen, junior varsity, and varsity levels.
His decision to close the gym and forfeit games until the players increased their GPAs was unpopular with the town, but when it made national news, then California Governor Gray Davis labeled him a hero and came to the Oilers' first game after increasing their grades.
Read More: "Will Trent Episode 4" Be Based on a True Story?
Who is 
Ken Carter?
Originally from the United States, Kenny Ray Carter is now a businessman, educator, and former high school basketball coach. Carter was reared in an environment where he could focus solely on his studies, but he eventually discovered a passion for sports.
Carter played basketball for George Fox University, San Francisco State University, and Contra Costa College. He insisted, as a basketball coach, that his players prioritize their schoolwork because it would determine whether or not they were accepted to college and whether or not they would have other possibilities in life.
Samuel L. Jackson, who plays the Role of Ken Carter?
American actor and producer Samuel Leroy Jackson. His films have earned over $27 billion globally, making him the second highest-grossing actor of all time, and he is one of the most recognizable actors of his generation. In 2022, the Academy of Motion Picture Arts and Sciences recognized him with an Academy Honorary Award for being "A cultural icon whose dynamic work has resonated across genres, generations, and audiences worldwide."
Related: 
Coach Carter Plot
Richmond, California is where Ken Carter resides. After 30 years, he returns to the school where he once played basketball to lead the Richmond Oilers to victory as a coach. At the outset, the group acts in a very impolite and noisy manner. Carter had the squad sign contracts that stipulate they must keep a 2.3 (C+) GPA and sit in the first row of all their classes. Carter has requested grade and attendance updates from the school's personnel on behalf of the team.
While most of the players sign the contracts, some, like Timo Cruz, a talented player who also trades drugs for his cousin Renny, walk out in protest. Principal Garrison raises doubts about Carter's contracts, arguing that his players won't be able to fulfill his demands and that he should stick to coaching basketball instead.