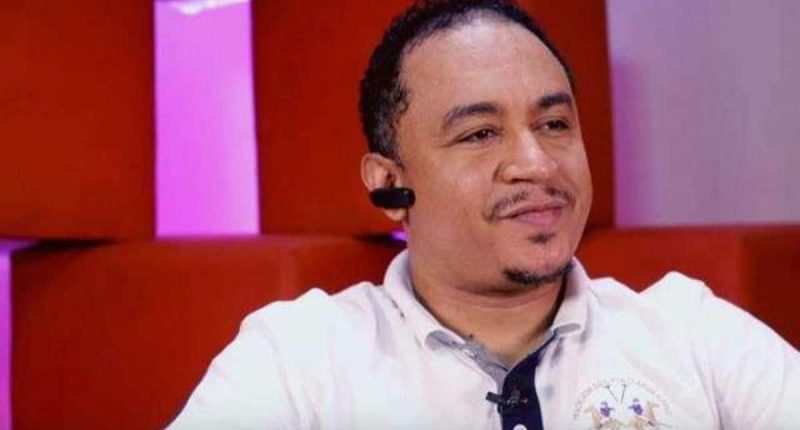 Controversial media personality, Ifedayo Olarinde, better known as Daddy Freeze, has endorsed singer, 2Face Idibia's comment that men are wired to cheat.
The OAP said it is normal for African men to cheat on their spouses, stressing that monogamy isn't a woman's entitlement.
According to him, it is abnormal for an African man to have just a wife.
READ ALSO: Men Are Wired To Sleep With Different Women Even While Still Married – 2Face (Video)
Daddy Freeze stated this in an Instagram live session recently. He also noted that his grandfather and father all had multiple wives.
Daddy Freeze said monogamy is western and non-African value. He said though he is monogamous, he knows it isn't normal.
He wrote, "Monogamous isn't your entitlement as a woman, it is the work you get. It is not normal for an African man to have one wife."
Recall that 2Face, in a chat with South African rapper, Nadia Nakai, and his wife, Annie Idibia, in the second season of the 'Young, Famous and African' reality show, asserted that men are wired to cheat because their genitals have a mind of their own.