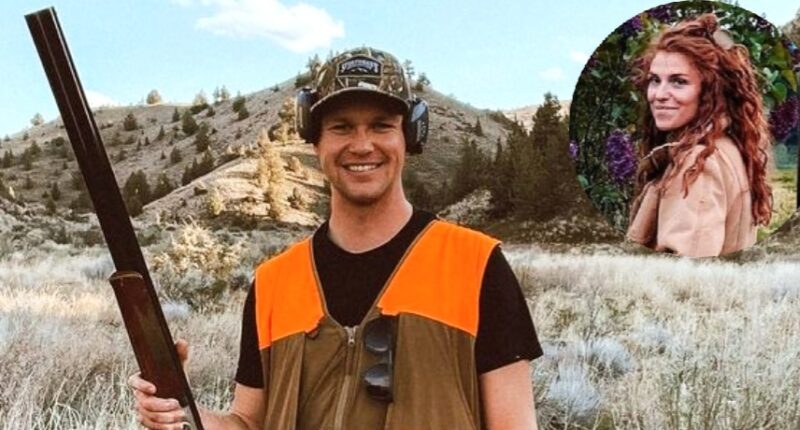 Latest posts by Trisha Faulkner
(see all)
Jeremy Roloff is breaking his silence on divorce rumors swirling regarding his marriage to Audrey. Were fans correct in spotting signs that Jeremy has grown unhappy in his marriage with Audrey? Is this couple heading for divorce? Or, did he squash the rumors and put the naysayers in their place? Keep reading for the scoop.
Jeremy Roloff breaks silence on divorce rumors
Audrey Roloff's husband took to Instagram to share a photo of his wife hard at work with their son Bode in the background. In a very long caption, Jeremy let it be known that he was well aware of the rumors swirling that there was trouble in his marriage to Audrey. He, however, was quick to crush the rumors as he detailed how they are able to keep their marriage so strong. Moreover, he wanted it to be known that his marriage with Audrey was stronger than ever.
Audrey and I have been intensely more unified over the last few years as we have openly shared our thoughts and wrestled through our opinions together, therefore becoming 'of one mind.'
In addition to talking about how strong his marriage with his wife was, Jeremy Roloff explained how they were able to get to a unified place where they were "of one mind." 
He continued to explain: "Our thoughts are like a mini preview of the future. What you continually think, you will eventually become. One great way to stay aligned and in unity as a couple is to continually discuss what's been on your mind."
As LPBW fans know, Jeremy Roloff and his wife Audrey market and sell a lot of merchandise related to being in a successful marriage. So, this type of post is very on-brand for them. Fans, however, couldn't ignore the timing of Jeremy talking about how solid his marriage with Audrey was considering how frequently fans have been discussing the fractures in their marriage via social media.
He further explains being of one mind
In the comments, many fans took issue with the idea of wanting to be "of one mind" with his wife. One fan noted it was healthy to have a diversity of thought. Jeremy responded to the comment noting they were missing the point before he proceeded to explain.
That doesn't mean you're not allowed to have different opinions… In fact, the premise of the question implies you will always have a difference of opinions. Furthermore, unity within a couple is much different than conversations to be had at large in the public square."
Did it surprise you to see Jeremy Roloff address the nasty rumors swirling about his relationship with his wife Audrey? Were you among the fans who just didn't think these two had a lot of love for each other? Let us know what you think in the comments down below. And, keep coming back for more LPBW news.