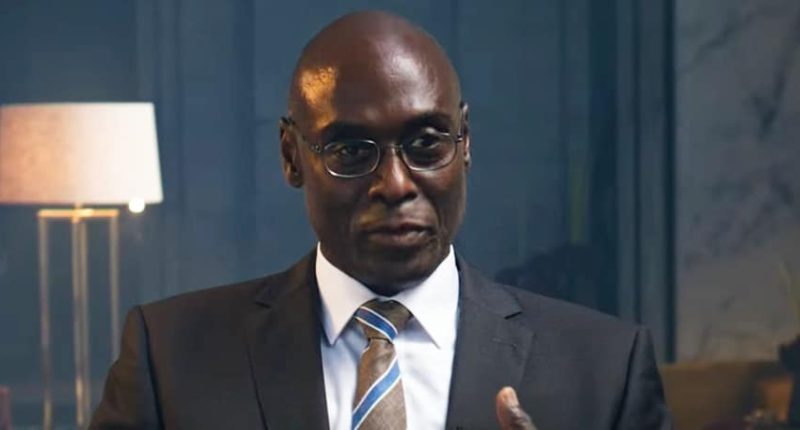 Latest posts by Trisha Faulkner
(see all)
Tragic news for fans of the John Wick franchise — Lance Reddick, who played Charon in all four installments, has been confirmed at the age of 60. Has the actor's cause of death been revealed? Plus, what other TV and film credits did he have on his resume prior to his passing? Scroll down for all the details!
John Wick star Lance Reddick dead at 60
Two hours ago, Deadline broke the tragic news that John Wick star Lance Reddick had passed away at the age of 60. The actor's representative at Portrait PR confirmed to the media outlet that Lance's cause of death was "natural causes." Unfortunately, no additional information regarding the actor's death has been made public at this point in time.
News of his death is particularly tragic for fans of John Wick as the fourth movie with a theatrical release date of March 24, 2023. And, Lance does return for the fourth installment as Charon.
What other roles did he have?
According to IMDb, Lance Reddick had 112 credits to his name at the time of his passing. His acting credits date all the way back to 1996. Some of the roles he is best known for include:
The Wire
Fringe
White House Down 
Bosch
He is also known for his voice acting in the Destiny video game series. He was also a voice actor in many other video games including Quantum Break, Horizon Zero Dawn, and Horizon Forbidden West. He also did voice acting in several animations including Castlevania, Duck Tales, Paradise PD, Farzar, The Legend of Vox Machina, and Rick and Morty.
Over the course of his career he also guest starred and had recurring roles in several well-known shows including American Horror Story, Carrier, Law & Order, CSI: Miami, Law & Order: Criminal Intent, It's Always Sunny in Philadelphia, Lost, and Numbers.
With so many years of acting under his belt, tons of actors and actresses that have had the pleasure of working with him have come out of the woodwork to pay tribute to the incredible actor via various social media platforms.
Rest in peace, Lance Reddick.