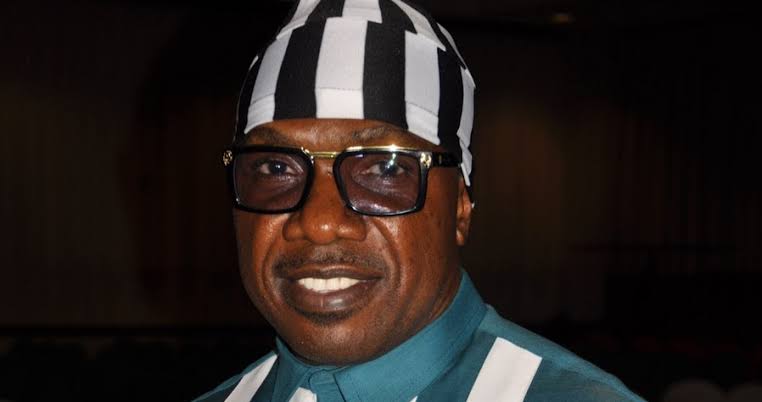 Veteran Nigerian entertainer, Zaaki Azzay, has called for an apology from Big Brother All Stars housemate, Venita Akpofure for defaming the Tiv Nation.
Recall that the Venita sparked a lot of controversy after she alleged that "Tiv men give their wives to visitors for entertainment purposes."
Reacting to the reality TV star's allegation during an interview with Daily Trust, Azzay asked her to come clean and disclose if her ex-husband who was a Tiv man named Terna Tarka, offered her as entertainment to his visitors.
He also demanded an apology from Big Brother for not properly censoring its show, since it is not the first time a derogatory statement has been made on the show this season.
READ ALSO: BBNaija All Stars: Tiv Group Demands Public Apology From Venita Over Alleged Defamatory Comment
The veteran singer said the fact that Venita's assertion may have been used as a joke when speaking about Tiv people does not mean that the statement is true.
According to him, "This kind of statement; it's not as if we have not heard it before; people have said it casually, people use it as joke, people say it but you know now coming from Big Brother Naija Housemate on a show which has large audience… plus the fact that person in question was once married to a Benue man.
"That is detrimental to a tribe that is the fourth largest tribe in Nigeria because after Igbo, Hausa and Yoruba, the Tiv people are like the fourth largest. We have people in Taraba, Benue, Plateau, Nasarawa and even Adamawa. I've heard this rumor and I asked questions from our fathers who laughed about it.
"I didn't want to say anything about it but I've been getting a lot of phone calls, especially from the northern part; it's not good for her to have made that statement. I think Big brother should have some guidelines.
"I remember that while in Big Brother House, Seyi said something detrimental to women, and Big Brother made him to apologise. One would think that Big brother should address this particular issue since it is detrimental to certain group, a very wide group of Nigerian people. Venita needs to also apologise and withdraw that statement.
"Maybe because she was married to a Benue man, probably her husband, when she was married to him actually offered her to a visitor. If that is so, let us know, but let her provide a proof of that. If not, she will need to tender an apology over that statement."