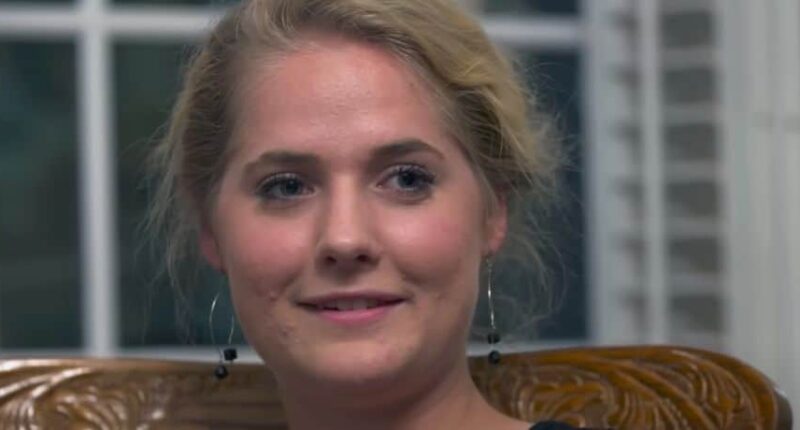 Welcome to Plathville star Lydia Plath has broken her silence on the new docuseries, Shiny Happy People: Duggar Family Secrets. She has a lot to say about the topic and wanted to use her voice to discuss this controversial series. So, what did Lydia add to the conversation? And what do the Plaths have to do with the series? Keep reading for all of the details.
Shiny Happy People: Duggar Family Secrets debuts.
On Friday, June 2, the new Duggar docuseries premiered on Amazon Prime Video. The four episodes examine the Duggar family's religious beliefs and the dangers within the organization. The Institute in Basic Life Principles (IBLP) is being exposed for its harmful teachings. Several members of the Duggar family spoke in the series.
The Plath family was mentioned briefly in the docuseries. Though they weren't the primary focus, there are certainly some similarities between them and the Duggars. Because of this, it's likely that Lydia Plath received messages from fans regarding the series. So, now she's addressing it.
Lydia Plath breaks her silence.
On her Instagram Stories, Lydia shared a post originally shared by a blogger, @M.Is.For.Mama. The blogger was sharing her thoughts on Bill Gothard, the founder of the IBLP. She explained, "I see a push lately for lumping all Bible-believing Christian homeschoolers in with the IBLP way of thought, and that's simply not the reality I grew up with (or see around me now) at all."
Lydia Plath gave her a shout-out for saying everything that's been on her mind. Then, she said that she agrees that everyone cannot be "lumped together."
In her post, Lydia made it clear that she is not a member of the IBLP. She said, "And for all of those who have messaged or commented and asked me if I was a part of that, no I'm not. I haven't been and won't be."
While she doesn't want to be a part of the IBLP herself, she doesn't hold this against anyone who is involved in the religious group.
You can read the full post below.
Lydia isn't the first member of the Plath family to speak out. Her sister-in-law, Olivia Plath, has also shared her thoughts on the topic. Olivia's sister, Lydia Meggs, joined her in a live discussion.
So, what do you think of Lydia Plath's statement on Shiny Happy People: Duggar Family Secrets? Did you think the Plaths might have been involved in the IBLP too? Or do you see other similarities? Sound off in the comments section below, and come back to TV Shows Ace for more news about the Welcome to Plathville stars. Below, you can take a look at the docuseries trailer and you can stream the four episodes on-demand on Amazon Prime Video now.
Latest posts by Aubrey Chorpenning
(see all)