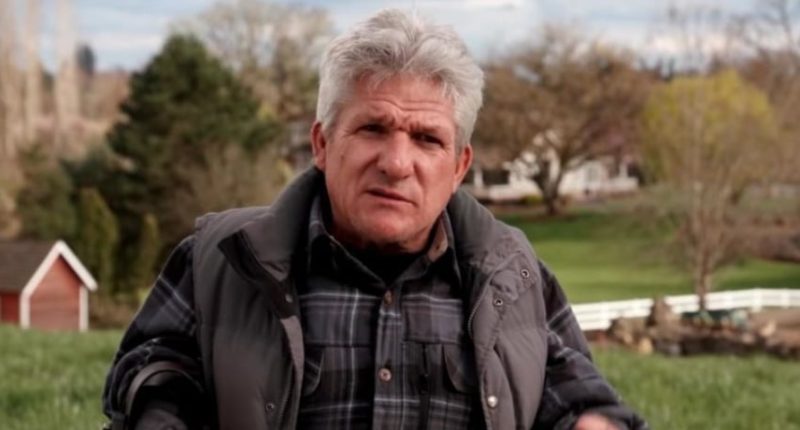 Latest posts by Zoe Barlow
(see all)
Little People, Big World cast member, Matt Roloff is no stranger to change and a lot of it is coming his way lately. As he works on his dream home for him and Caryn Chandler, he has skipped filing his annual reports for the pumpkin farm. This has caught fans off guard because of course, they always thought the pumpkin farm would be around. However, it turns out that Matt has kept some of his businesses going.
Matt Roloff's Other Gigs
Matt Roloff has other ways of making money. He does work hard to keep the pumpkin farm going, but it turns out that he also does speaking engagements. Even though he hasn't filed the annual reports for Roloff Farms, he has kept one business license afloat. The business that Matt has kept up is his public speaking appearances. He has been speaking at conferences, universities, and different news shows. When Matt gives his speeches, he actually charges up to $20,000! Fans can see how he has made a pretty good living this way.
When Matt gives speeches, he shares how he overcome challenges due to his condition. He has a rare form of dwarfism and it has changed everything in his life. The Sun shared his biography and it read, "Even while undergoing countless surgeries as a child, Roloff showed a remarkable level of resiliency and zest for life. It seemed that the more he was told he couldn't do something, the more he committed he was to meet that challenge. Matt Roloff believes he has finally found his true calling: to inspire and motivate others to begin working toward their dreams."
Is The Farm Going To Close?
With all of the ins and outs of the business, Matt Roloff's fans are unsure what will happen next with the pumpkin farm. Since Matt hasn't filed his annual reports for the pumpkin farm, it could be in danger of closing. In order to keep his license active, he would have to file by February 23 of this year. He failed to do so and this has been worrisome for a lot of his fans. These fans really would like to see more of the pumpkin farm, but it doesn't look so good.
Matt did put the farm up for sale for $4 million and hasn't had any takers. Although his sons put in offers, he denied them both. Matt Roloff then started a relationship with a vacation rental company. The farm is available for fans who would like to rent it out now. This is one of the other ways he has started to make money off of it.
Would you pay $20,000 for Matt Roloff to speak at an engagement? Do you think that he will close the farm? We would love to hear what you think in the comments below. Stay with TV Shows Ace for more Little People, Big World.