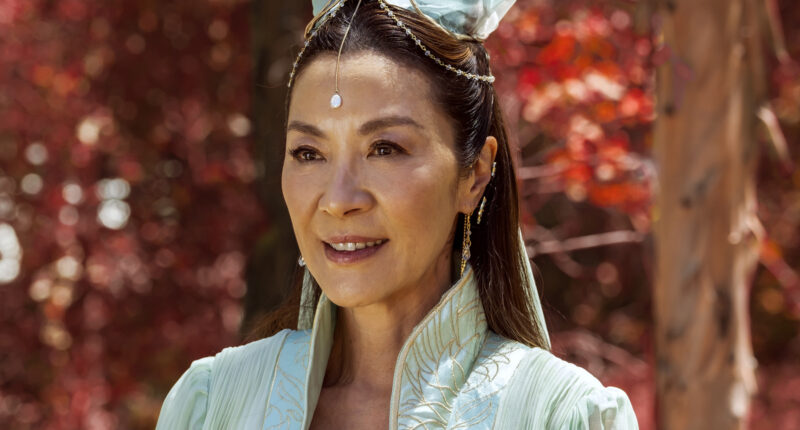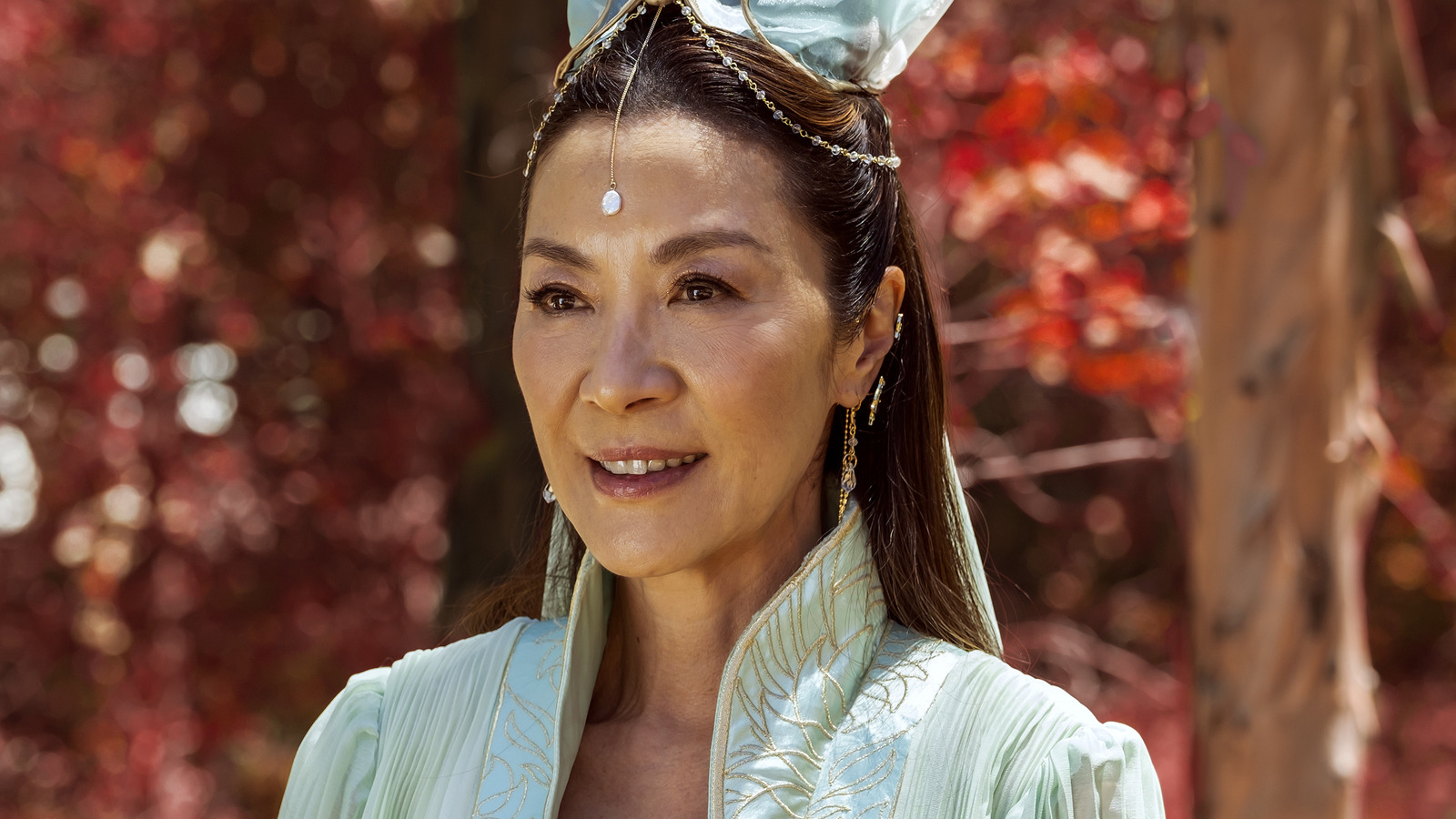 Everyone can agree that Michelle Yeoh is practically a goddess walking among us. The actress skyrocketed into the industry with her high-octane roles in many Hong Kong action films, continuing that hot streak decades later in movies like "Crazy Rich Asians" and "Everything Everywhere All at Once." Yeoh can practically do anything at this point, and we'd be first in line to see it, but "American Born Chinese" challenged her, unlike any other role.
Yeoh is a devout Buddhist, so she only had one chance to bring Guanyin to life faithfully, or else hordes of people would be after her. "To us, the goddess of mercy is very revered. We pray to her for our well-being, and that she will look after the family," Yeoh told USA Today. "To be asked to play her was a little daunting because you don't want to get her wrong. You'd have millions of people come after you!"
Thankfully, it's safe to say Yeoh nailed the performance, with "American Born Chinese" going to extra lengths to remain faithful to Asian American and Chinese cultures. The actress can breath a sigh of relief that swarms of Buddhists won't be coming after her, so she can continue to be the real-life goddess she is.