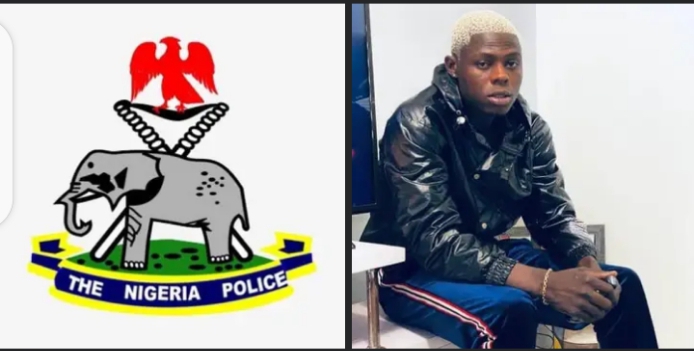 The Nigeria Police Force (NPF) has promised to launch a diligent investigation into the circumstances surrounding the death of 27-year-old singer and songwriter, Promise Ilerioluwa Oladimeji Aloba, a.k.a Mohbad.
Recall that the 'KPK' crooner died on Tuesday and was buried in Ikorodu, Lagos State, on Wednesday.
However, there have been controversies and speculations surrounding the sudden death of the 27-year-old singer over alleged harassment and bullying.
Fans of the singer took to social media platforms to call on the Nigerian Police to investigate the circumstances surrounding the death, with evidence of videos making the rounds online.
In a statement made available on Facebook on Thursday, the Police Force expressed condolence to the late singer's family, friends, and fans, saying they understand the concerns regarding the deceased's untimely demise.
The statement reads: "We extend our deepest condolences to the family, friends, and fans of late Ilerioluwa Oladimeji Aloba, known as Mohbad, who tragically passed away recently. We understand the concerns surrounding his untimely demise and the various speculations that have arisen.
"The Nigeria Police Force is committed to a comprehensive investigation into this matter, as the Lagos State Commissioner of Police has been tasked to unravel the circumstances surrounding his death. Rest assured, updates will be provided as investigations unfold.
"We encourage family members or close associates with valuable information to approach the Lagos State Commissioner of Police to assist in this process.
"In the meantime, we kindly request that individuals refrain from making statements or engaging in activities that could jeopardize the ongoing investigation".