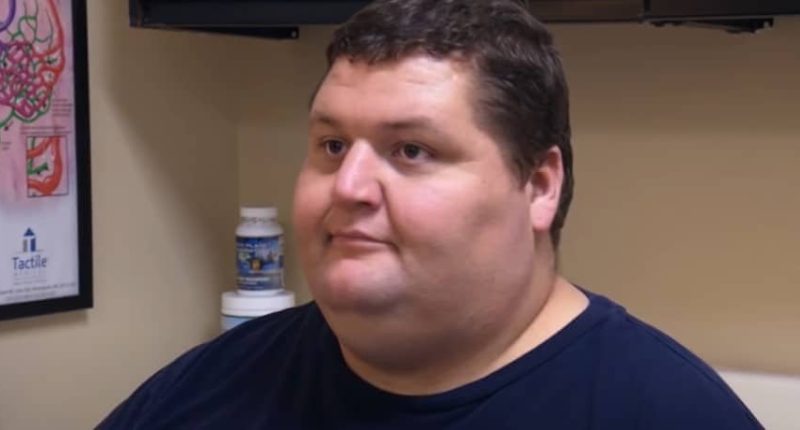 Latest posts by Nikole Behrens
(see all)
It's always been obvious that Doug Armstrong has been a family man. The My 600-Lb Life star arrived on the show determined to lose weight for the sake of his family.
At the time, he had three children and didn't have enough energy to run around and play with them. On top of things, he felt terrible that his wife Ashley had to manage the children by herself.
Now, plenty of My 600-Lb Life fans are curious and want an update on Doug Armstrong. Did he manage to make meaningful life changes? What does his life look like today?
Doug Armstrong looks like an entirely different person in 2023
During his appearance on My 600-Lb Life Season 5, Doug Armstrong experienced a moderate amount of success. By the time his episode ended, he lost 222 lbs. Considering he weighed 684.8 lbs during his initial appearance, Doug proved that he had what it took to start working toward his goals.
But what exactly is the Texas native up to in 2023?
To most fans, Doug Armstrong is practically unrecognizable as of 2023. He's lost a significant amount of weight — and his hair on top of that. But he does have a beard now.
The TLC personality maintains a public Facebook page that is fairly active.
On February 14, 2023, he shared a life update for his followers.
"So it's been roughly 8 years since I started this journey. Currently I'm exactly 20 in smaller around the waste. 275 lbs lost. 1 skin removal done. 1 more to go. 5 kids, a beautiful wife, an awesome family, and the best friends anyone could ask for," Doug shared. "It's never too late to change your life. Stop looking back. Change direction, and forge your own path."
The TLC added a Bible verse that he found inspirational: "'For I know the plans I have for you,' declares the Lord, 'plans to prosper you and not to harm you, plans to give you hope and a future.' -Jeremiah 29:11."
Several fans added positive comments and shared how proud they were of his progress.
"You look great Doug! 
" wrote one follower. 
"You look fabulous, Doug. God bless you and your beautiful family!" another shared.
Are you surprised to see that Doug Armstrong managed to stay the course? Don't forget to leave your opinions in the comments.
My 600-Lb Life continues for another season
Right now, My 600-Lb Life is in its 11th season on TLC. But not all of the participants are as successful as Doug Armstrong.
Mark Rutland was making fantastic progress during his episode — until he decided to stop short of bariatric surgery. Many fans weren't impressed with his decision and thought he was making a huge mistake.
If you're interested in reading more updates on the cast of My 600-Lb Life, follow TV Shows Ace online to keep up!