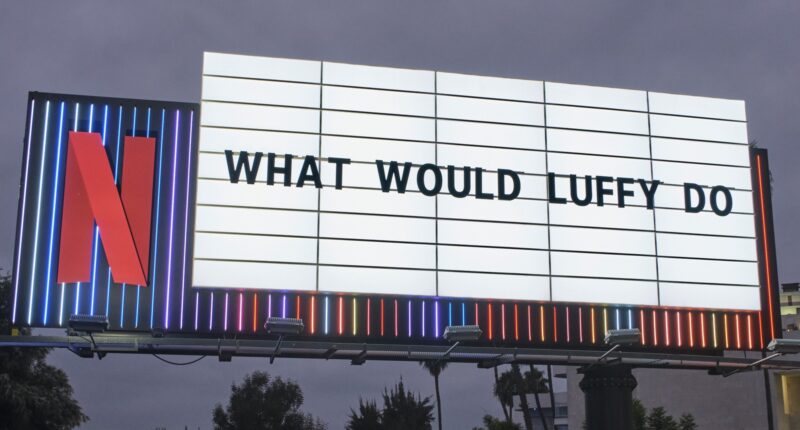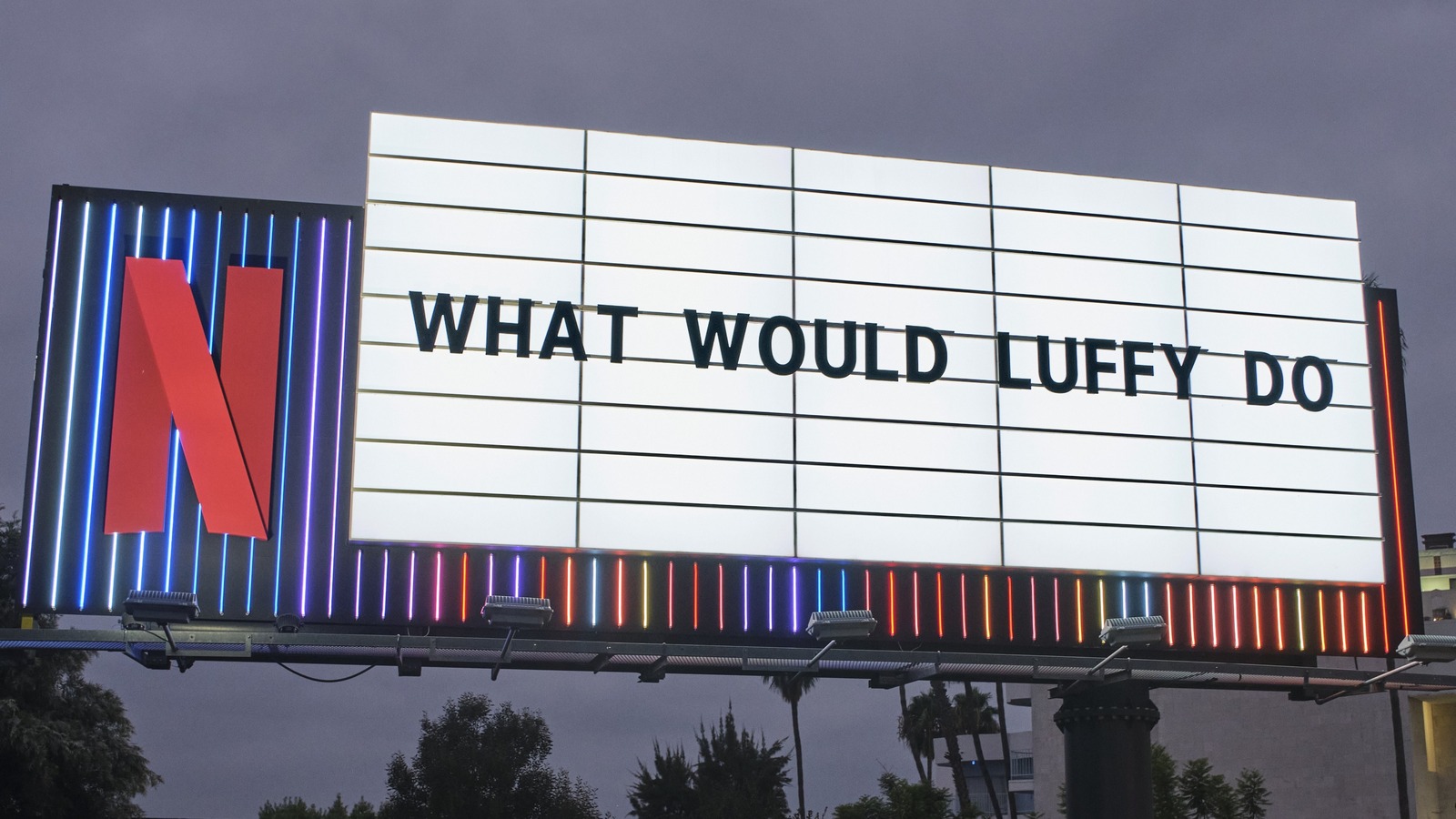 Whether Netflix is accelerating AI hiring or underpaying South Korean actors, people aren't looking fondly at the streaming service that once dominated the industry. As if they weren't already in hot water, fans pointed out the hypocrisy of their "One Piece" billboard focusing on Luffy, a character who made a name for himself fighting against oppressive regimes.
On Twitter, @rae_OUT987 answered Netflix's message of "What would Luffy do?" saying, "Luffy would literally fight the CEO of Netflix, so working class people could get their fair share so." @El_Meathead and @SmilinKraken also suggested Luffy would do the opposite of Netflix by paying the "One Piece" crew what they deserve, allowing the series to sail toward Season 2 much quicker. @Sydneyxface suggested Netflix doesn't even understand the character they adapted, saying, "He wouldn't let hard-working people go unpaid."
@MtnRangerDave pointed out the disparity between Netflix and Luffy, writing, "Well, Luffy is known to treasure and reward his crew and allies, often giving away loot in favor of personal freedom. Perhaps a good modern analogy to this is paying those who write, act, and do other tasks on the floor level of show production better than those who oversee them?" Similarly, @MothMonma stated that Luffy would share any wealth he received with the crew that helped him attain it, saying, "[He] would definitely never let them go on strike for months purely out of his own greed and selfishness."
This piece was written during the 2023 WGA and SAG-AFTRA strikes. To learn more about why writers and actors are currently on strike, click here for an up-to-date explainer from our Looper team.